This post follows the last one.
Official Page: saitom先生 初のイラスト展が開催決定!
⇒Next up: saitom art exhibition(saitomイラスト展)is worth visiting![Day2]
Previous post: Saitom art exhibition(saitomイラスト展) is worth visiting!!! [DAY1]
Planet Girls Light Stars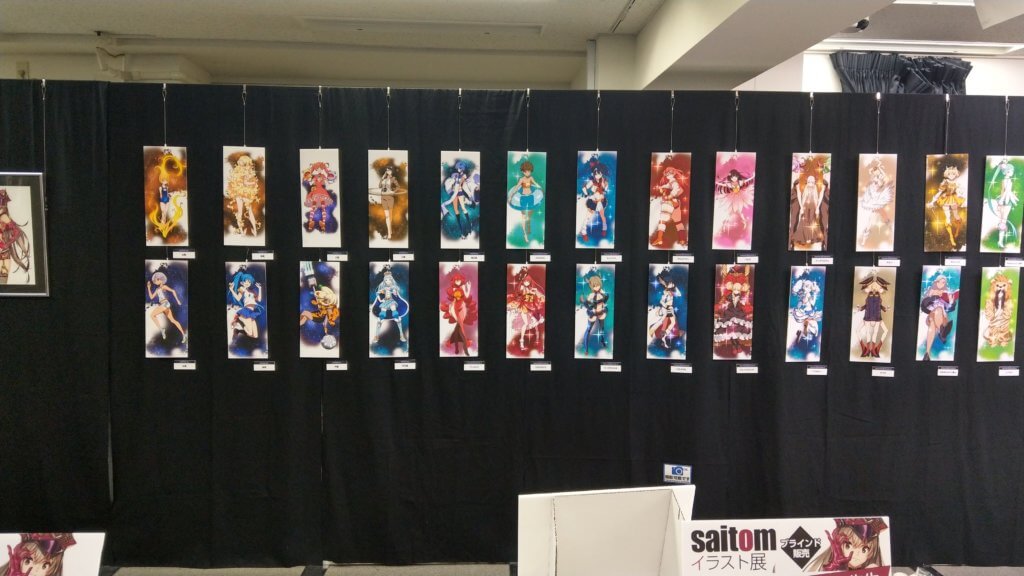 In the last post, you may have seen almost all of the illustrations on display for this event. This post has the rest of the artworks I haven't mentioned yet: "Planet Girls Light Stars," some characters of which they also sell as a domiteria for this exhibition.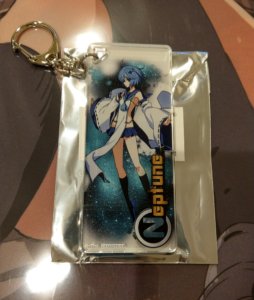 Any other items exhibited are creations by saitom, but for this series, Kadokawa reserves all rights. I'm not sure, but it probably is one of the browser games that the company is prone to mass-producing.
Click a photo to enlarge.
「Sun」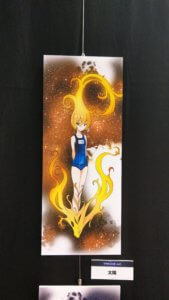 「Mercury」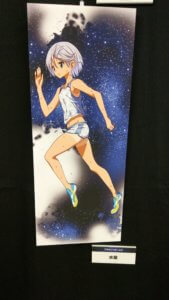 「Venus」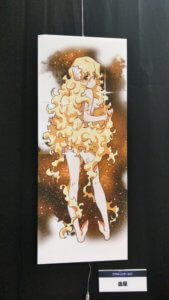 「Earth」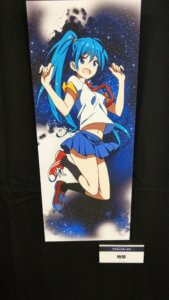 「Mars」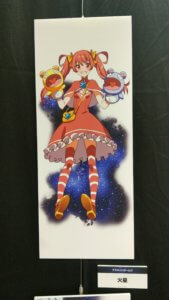 「Jupiter」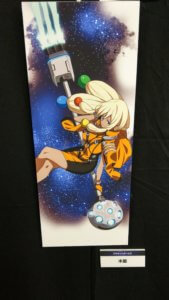 「Saturn」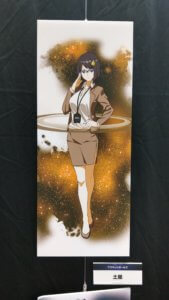 「Uranus」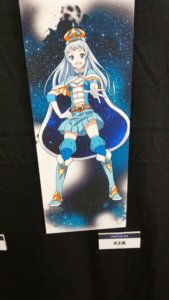 「Neptune」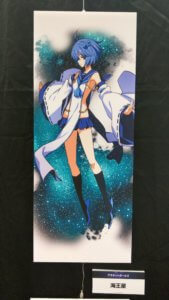 「Antares」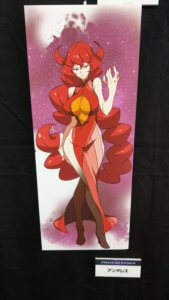 「Achernar」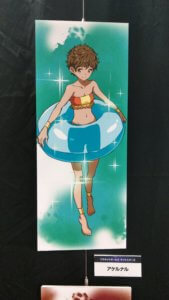 She looks like Rxx.
「Betelgeuse」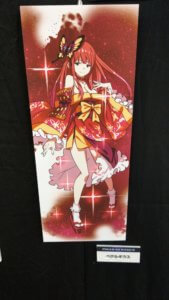 「Canopus」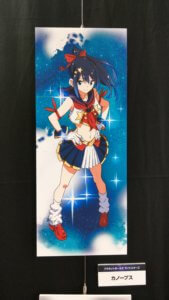 「Centaurus β」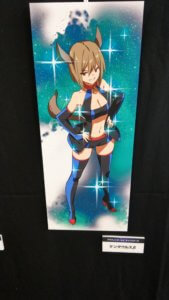 「Aldebaran」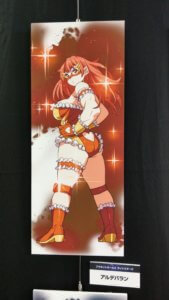 「Altair」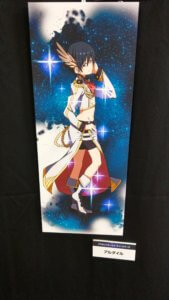 「Spica」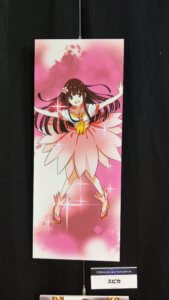 「Fomalhaut」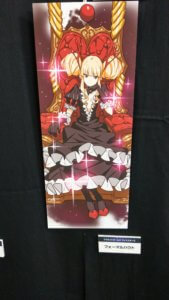 「Centaurus α」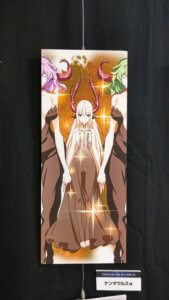 「Procyon」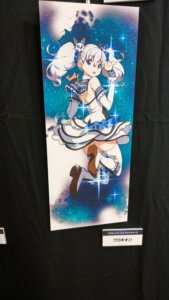 「Deneb」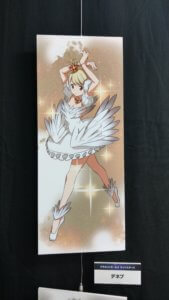 「Capella」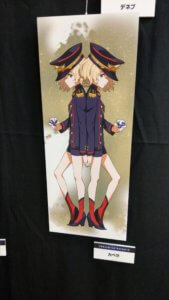 「Pollux」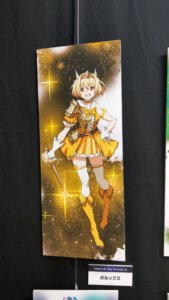 「The Southern Cross α」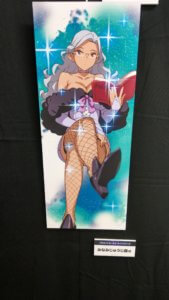 「The Southern Cross β」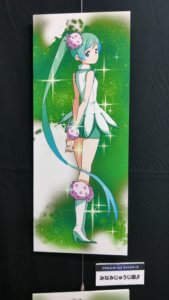 「Regulus」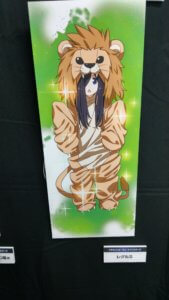 「Sirius」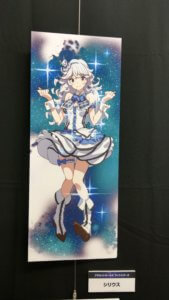 「Castor」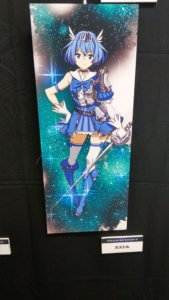 「Rigel」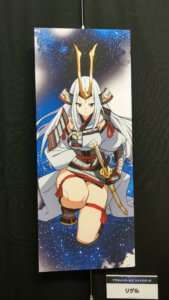 「Vega」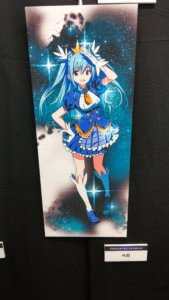 「Arcturus」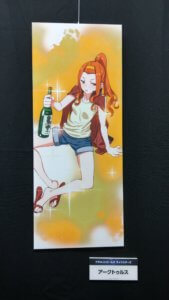 Which girl do you like?
Neptune, Canopus, and Vega are my favorite.
Customers
Guys in their twenties accounted for twenty or thirty percent out of the customers, and older people for the bulk. I saw only a few women and visitors from overseas. Many middle-aged men were holding a massive camera so that photos would come out nicely. Most left the room in five or ten minutes, and I'd say no one was staying as long as me. Can staying for quite a while be bad manners?
What sold well
Many people chose to buy transparent file holders and towels. Some got interested in saitom doujinshi and related books.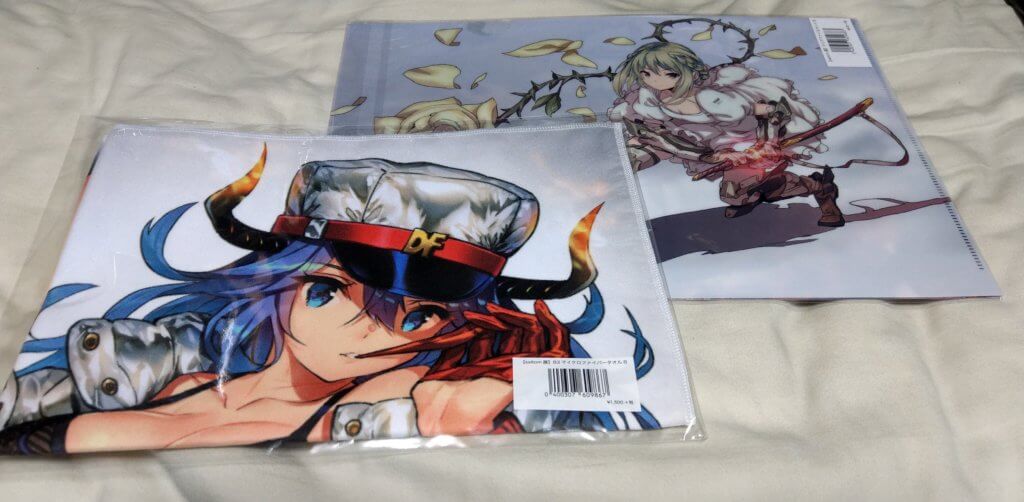 Most payments seemed to be within five thousand JPY. Made to order items did not have good sales, as evidenced by a reason I go into detail about in the next post. Fans would at least place an order, so many of the first visitors must be chance customers. Anyway, I hope they are selling well on weekends.
I was surprised to learn a bunch of people got their hands on items once they thought, "I like it!" IMO, they are beneficial to saitom and could be his fans in the future, so I have to thank them all.
Not many picked up Domiteria or illustration card that sealed a random character or illustration, either of which they might have shied away from given that a majority of chance visitors was not a saitom fan. Some Illustration cards have saitom autograph, which I believe would only whet his fan's curiosity.
For me, I bought fifteen in all, obtained all of the ten different arts, and then ended up without an autograph. I took a chance to get five more cards though hit or miss, but without success. I knew it. In business, you have to make a profit above all, and it's ok. But customer benefits or satisfaction should come at least second. I don't want another tragedy; stop doing business like this, in the name of god!
Some people checked out samples. Others bought a few for fun. The menu says, "1Play 500yen." Oh, great! It's a banner of smartphone games!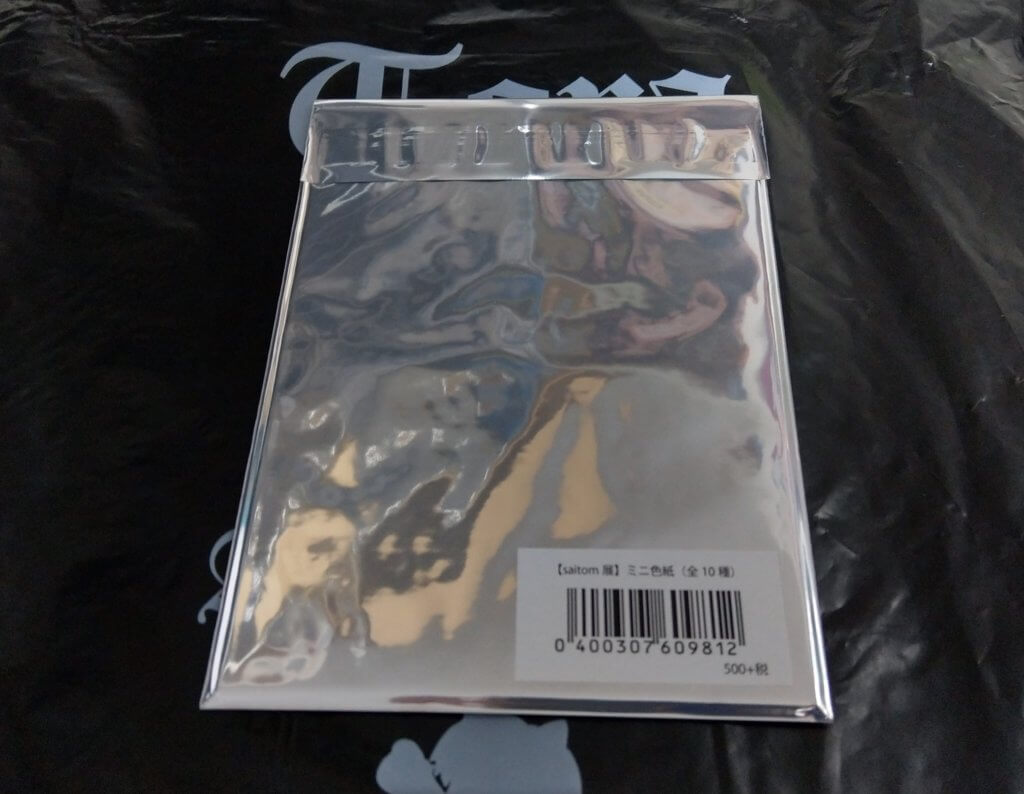 Am I meant to hold out the card to saitom in person? How long can it take to do so? You never know.
My rival?
A guy spent more money on the first day than I did. He put in a cart each item and twenty pieces of domiteria and cards. I bought everything I could, but domiteria and cards were only fifteen and ten pieces separately. I felt as if I lost to the guy.
As I leave, saitom comes.
Let me tell you why I visited the place on the very first day that I thought would be full of fans. My successful experience explains it. I was pretty sure saitom would come to see what's going on. That was true, but…?
自分の個展少しだけ覗いてきました。イラストわ綺麗に印刷してくれていて見慣れたイラストでも新鮮に見えました。グッツも色々展開しているので来場された方はお手に取ってみて下さい。よろしくおねがいいたします。

— saitom@個展9月5日〜22日 (@_saitom_) September 5, 2019
Summary
He dropped in at the exhibition.
He tweeted at 14:19. I left the building at 13:53. That means saitom visited Toranoana within 30 minutes or so.
How can it be possible!?
Maybe I did not notice his arrival while taking pictures. Very few people, however, were present at that time, so that's not going to happen because I did know his face. Or otherwise he arrived before the official opening, that's more probable. If so, I only jumped to a stupid conclusion, what an idiot! In any case, I could not find the truth. Let me know, anyone. If we had been there at the same time, I would not have done anything. Hahaha!
For those interested
I was new to an art exhibition, and still thoroughly enjoyed his beautiful artworks thanks to the best timing. No matter how fantastic high-resolution photos may look, nothing is as great as when you see with your own eyes. Saitom draws digital arts, but I find the beauty of his art comes down to printing ways, to be exact, the gradation he truly wants to convey. True beauty describes the exhibition best; that's my conclusion.
I'd love to thank to whom it may concern, and of course, to saitom as well.
⇒ to be continued…