Saitom-ten (saitom展) is his first exhibition of illustrations, which took place from September 5 to 22, 2019. This post is about a collection of goods available at the event. Please note that I'm not showing you everything. So let's get started!
【Reports】
Saitom art exhibition(saitomイラスト展) is worth visiting!!! [DAY1]
saitom art exhibition(saitomイラスト展)is worth visiting! [Day1/Cp.2]
saitom art exhibition(saitomイラスト展)is worth visiting![Day2]
Tapestries in five different types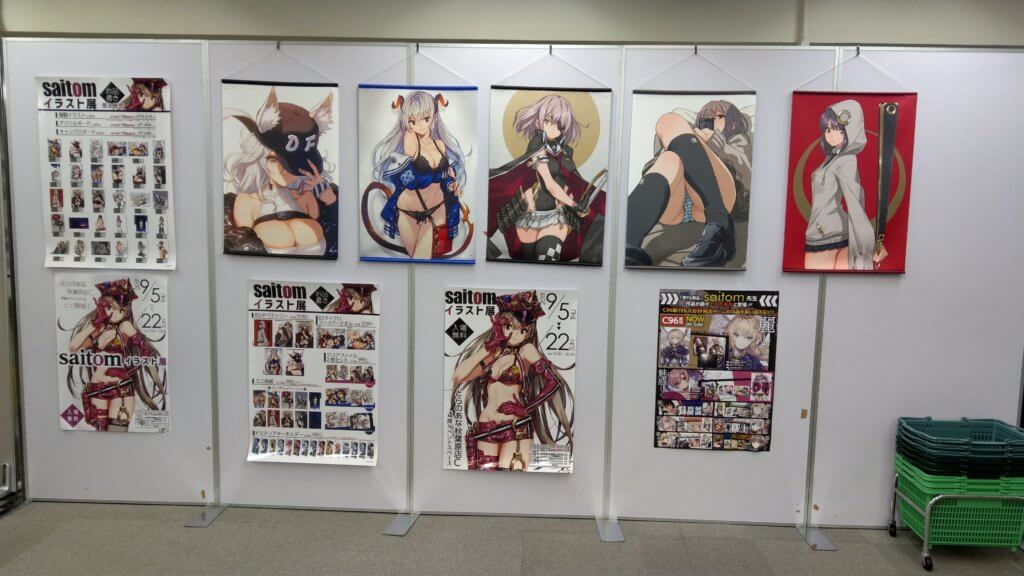 You can purchase the tapestries in the pic. Five different illustrations are available: a, b, c, d, e from the right. Here are the actual items.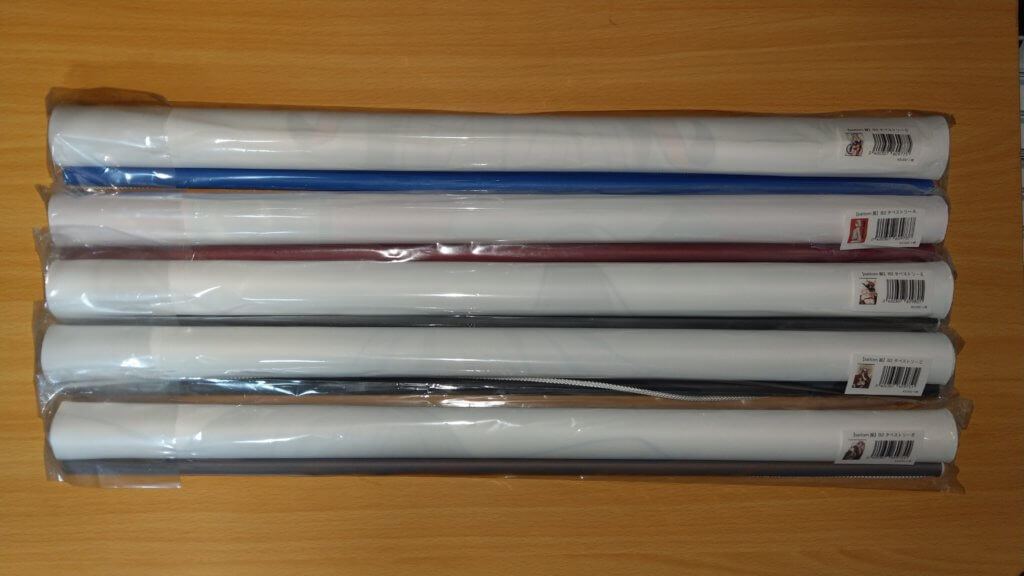 Info
Price:3,000 JPY(excluded tax)
Dimensions:B2(750mmx515mm)
Material:Double suede
Tapestry A: Kurinsou (九輪草)
She is Kurinsou from Nanten. This one has a crimson background instead of the white that the others do. It may look a bit too flashy yet splendid and imposing, as well!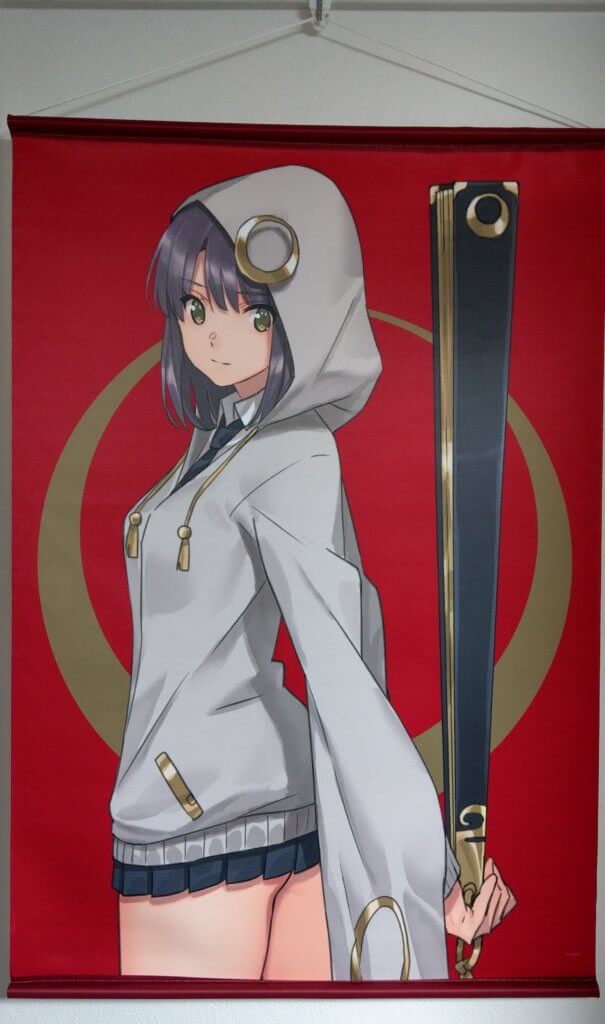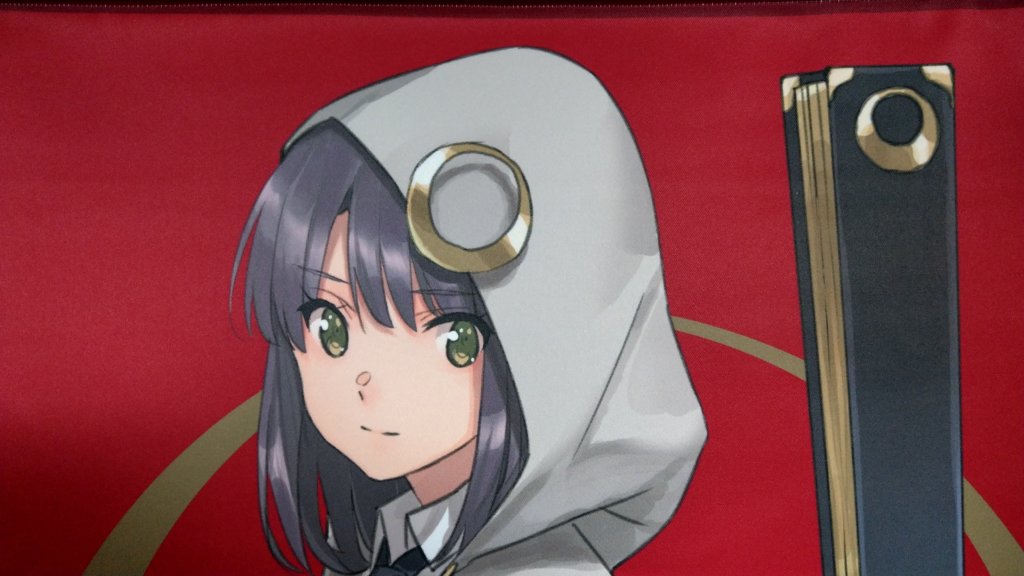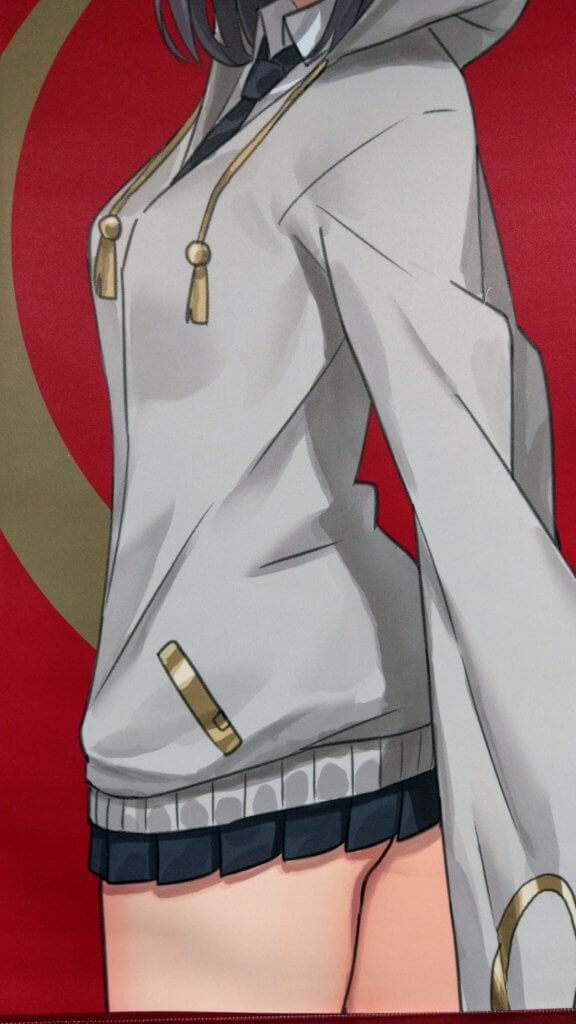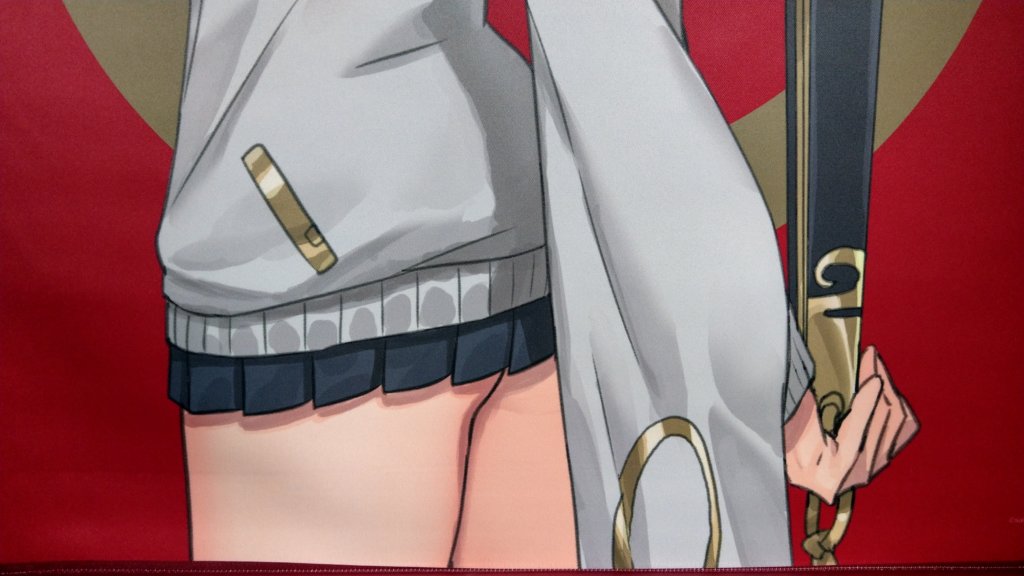 She is so cute. I wished I could get her reproduced frame.
Tapestry B
It's a girl making herself at home while using a smartphone. This one is based on a rough sketch that is grainy and blurry.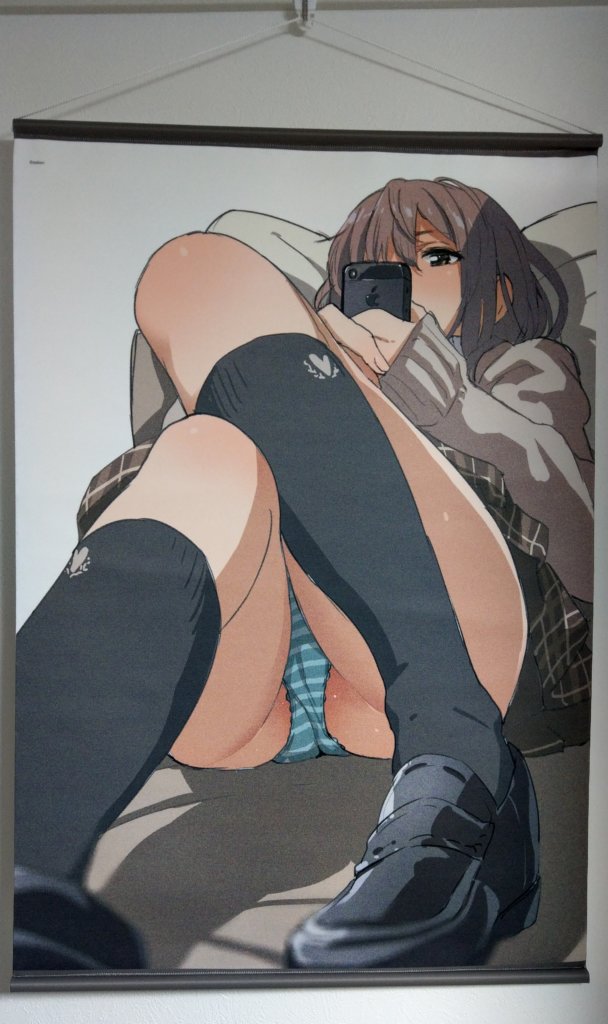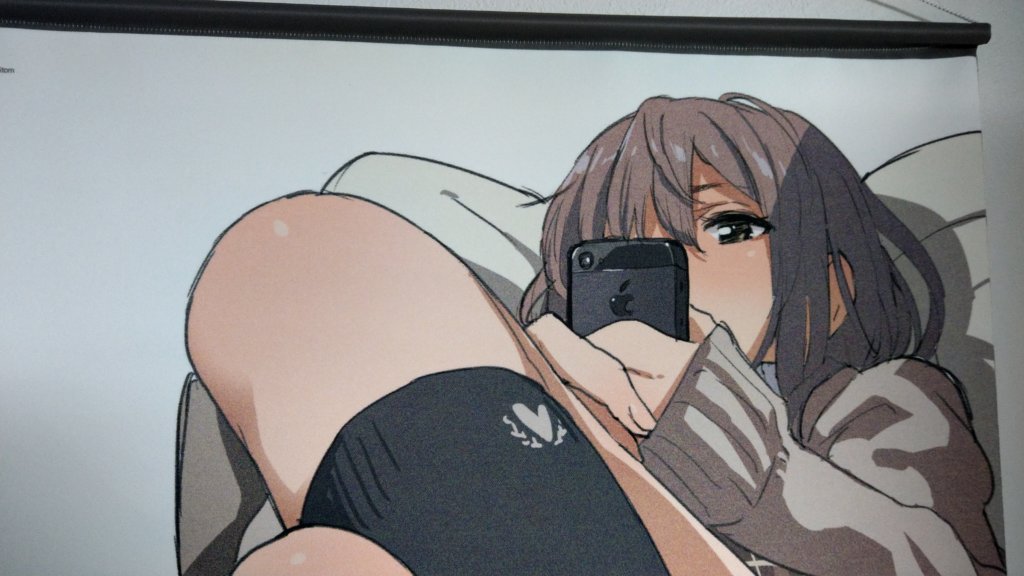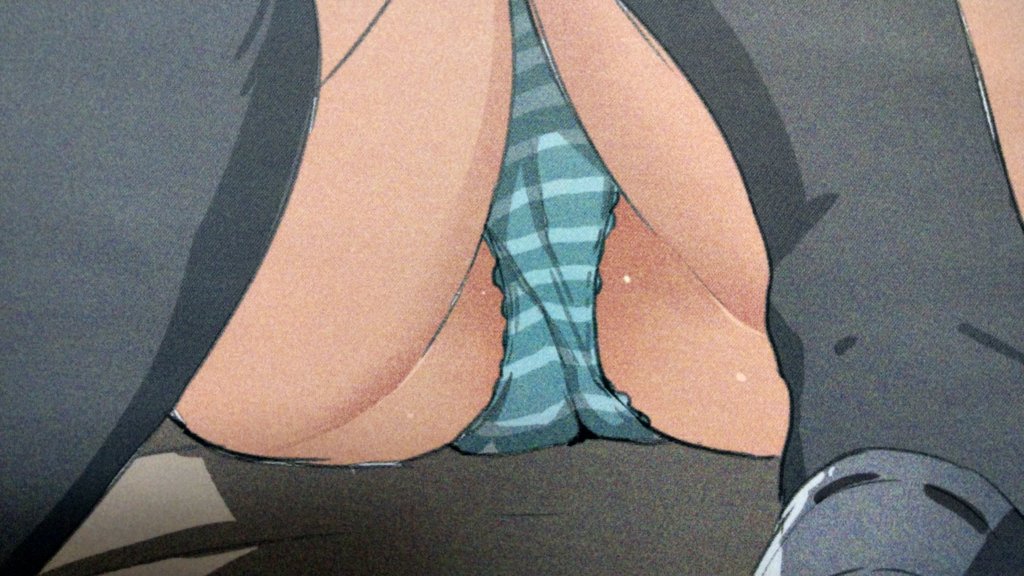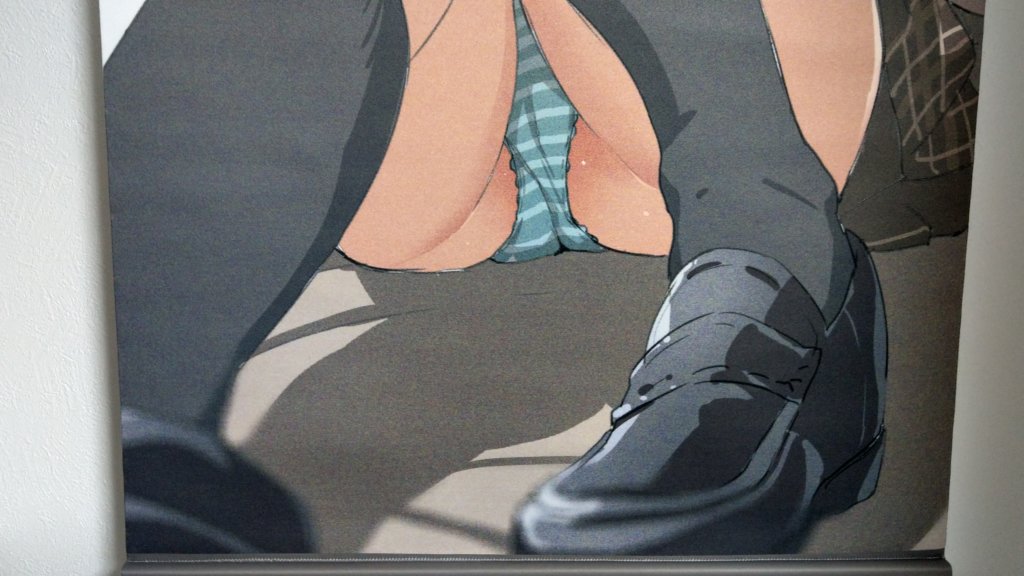 Tapestry C: Juyaku (十薬)
This girl is Juyaku from Nanten. She has perky boobs and irresistibly glamorous thighs. Her navel is as stunning!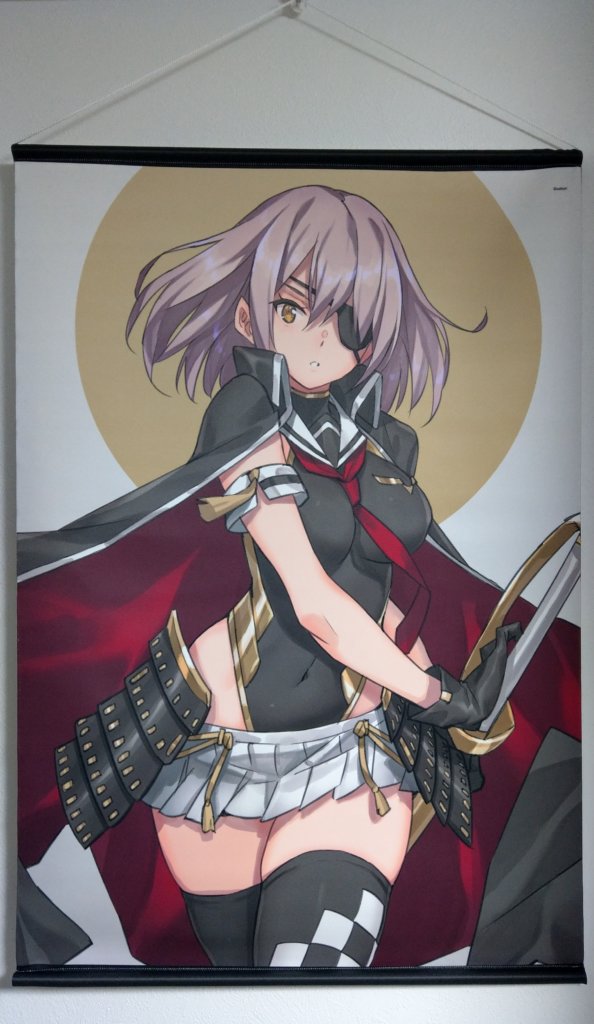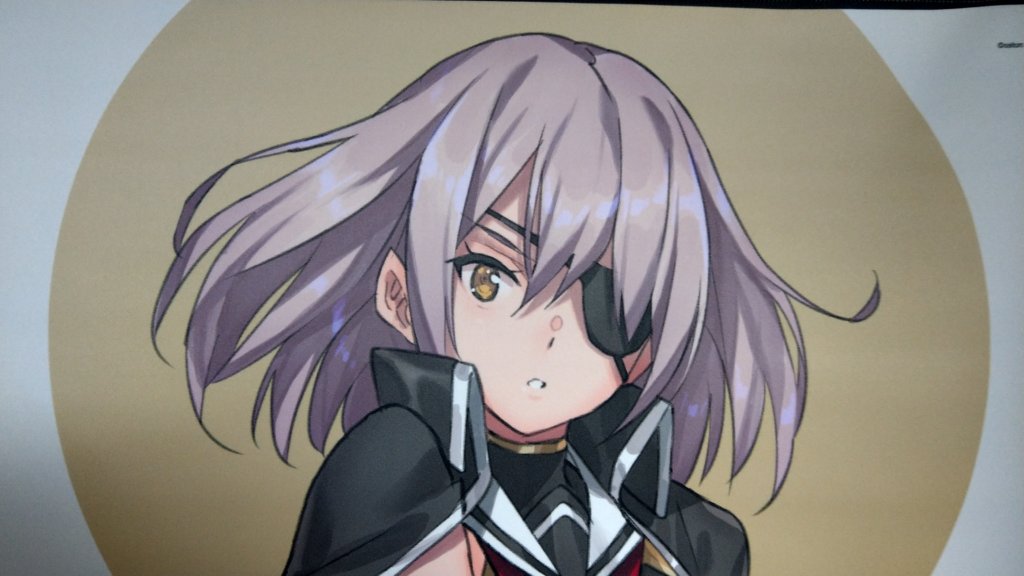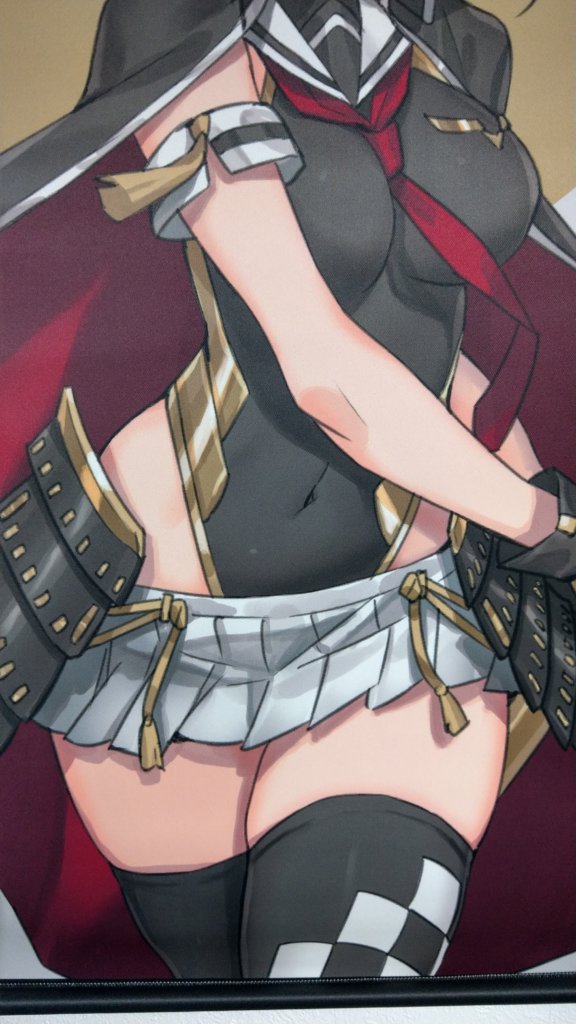 Tapestry D: Demon-like girl
It's a demon-like girl from DF. She is wearing black lingerie in harmony with her triumphant look, quite hot and seductive!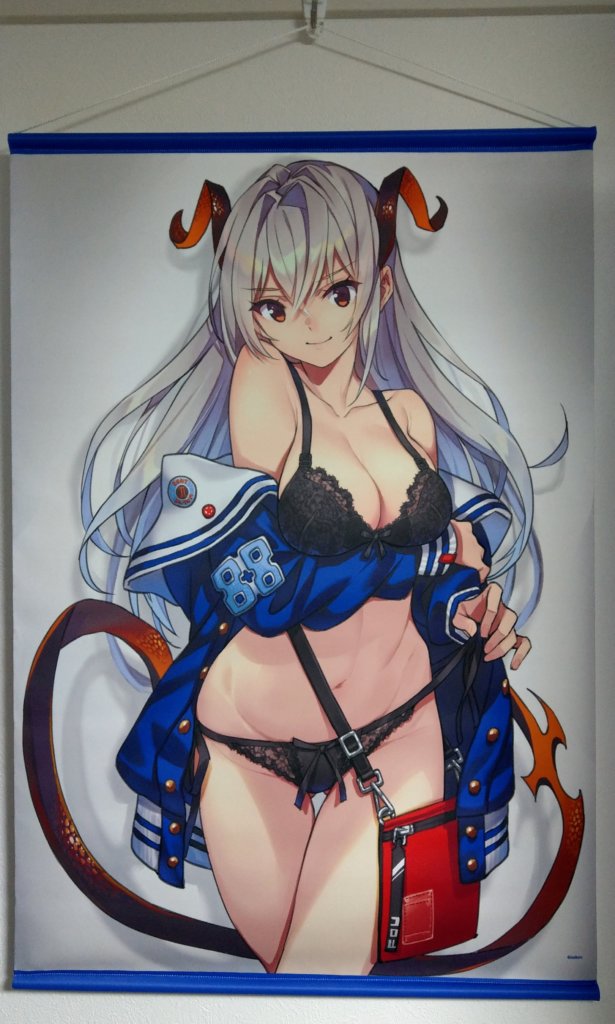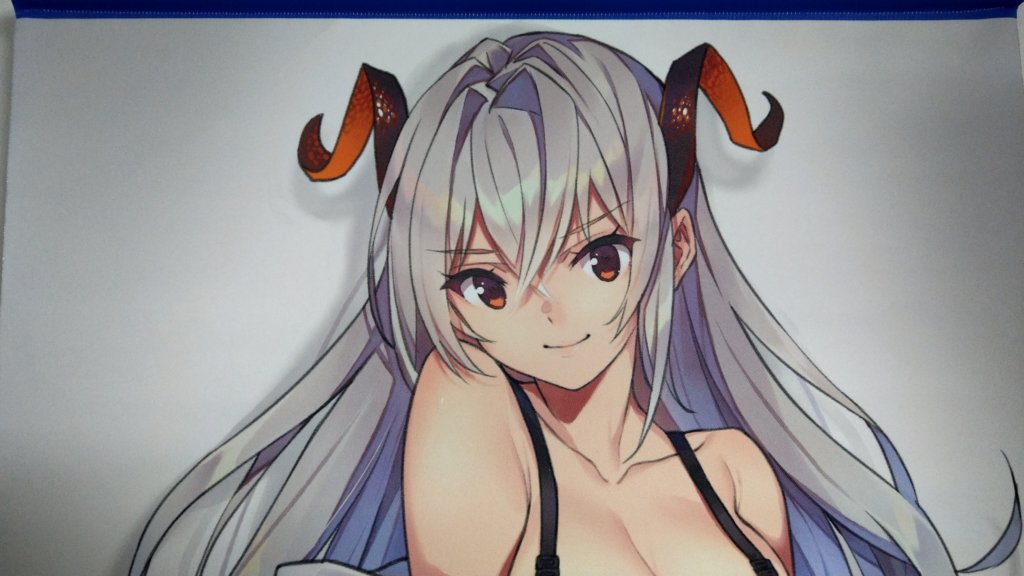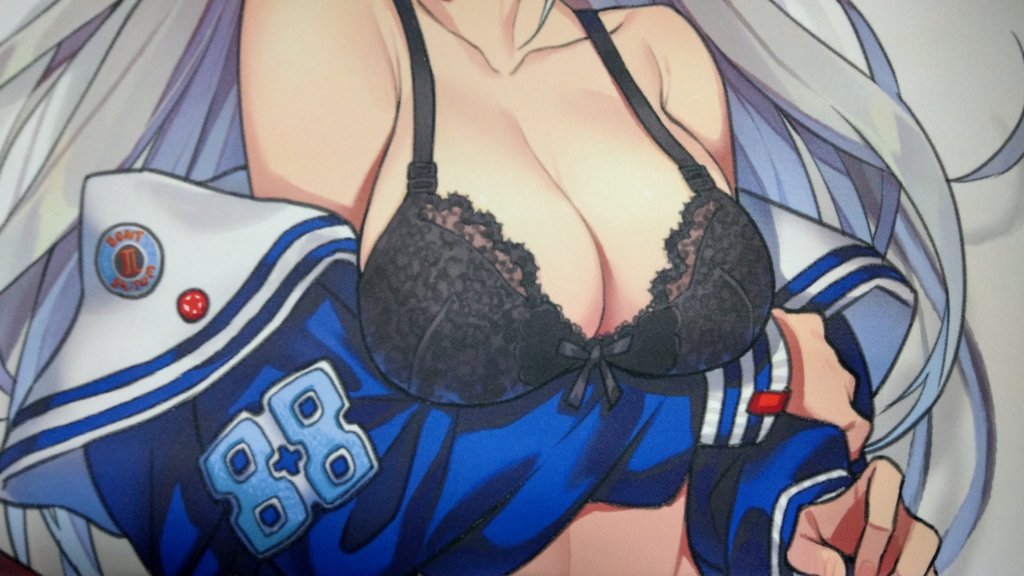 Nice tits!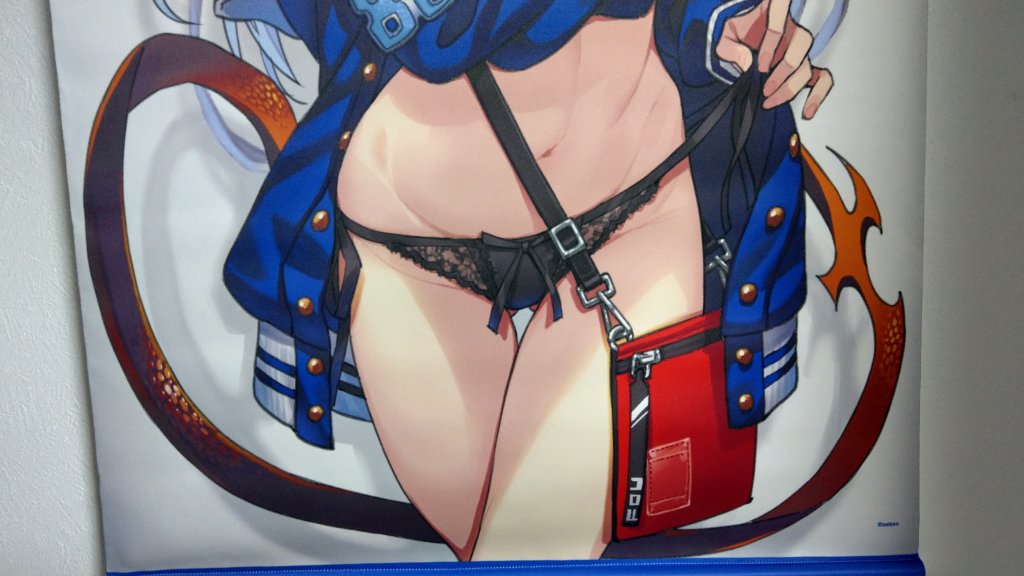 Saitom draws such a nice waist!
Tapestry E: beast-eared chick
She is from DF. I love this girl.
Let me reiterate that her pure, innocent eyes, huge tits, and expression—almost everything is impeccable! But only if I could see her whole figure. I'd love to see it one day. According to saitom, his artworks are not entirely illustrated.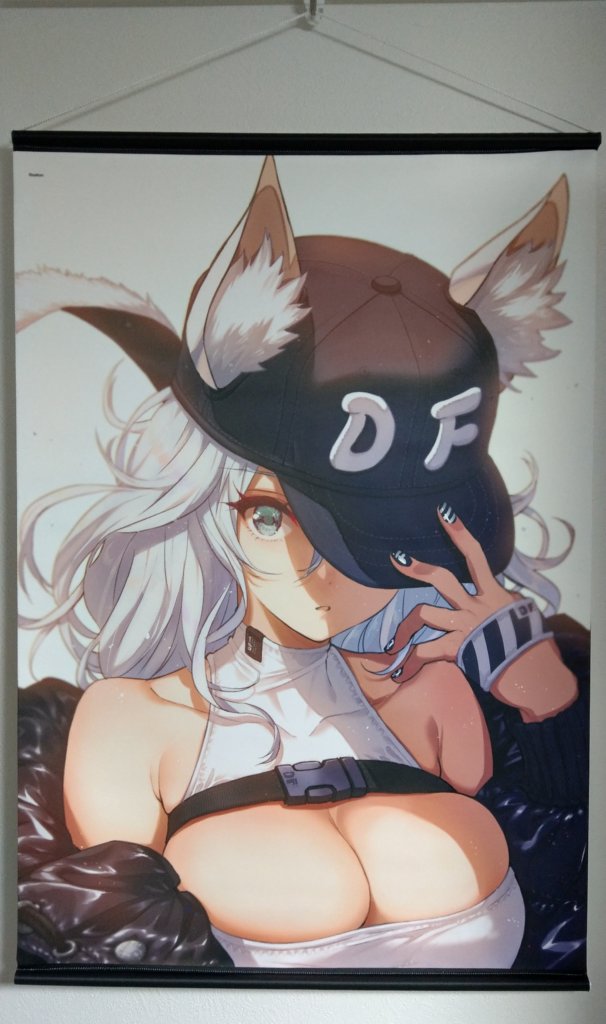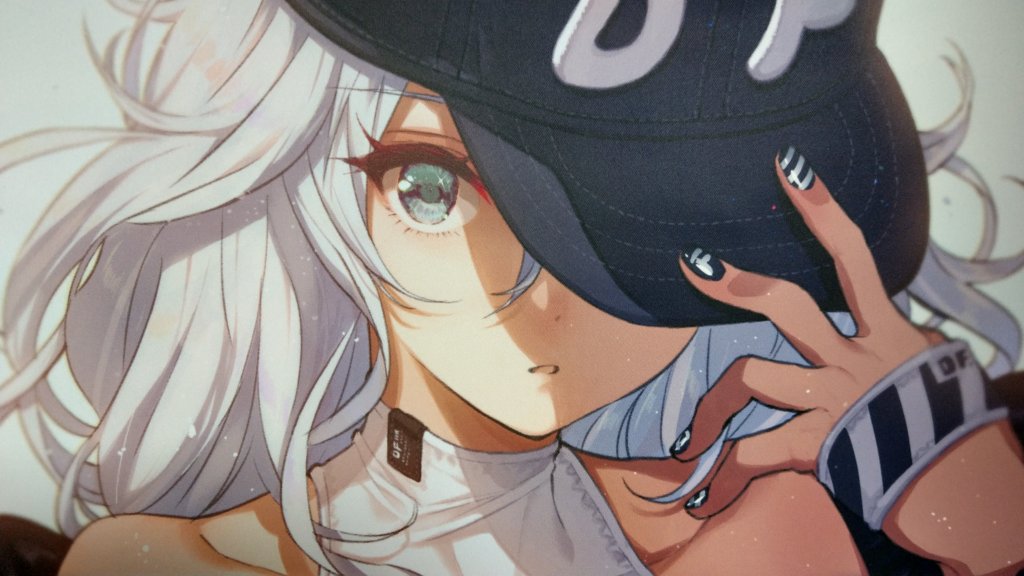 I fell in love with her at first sight.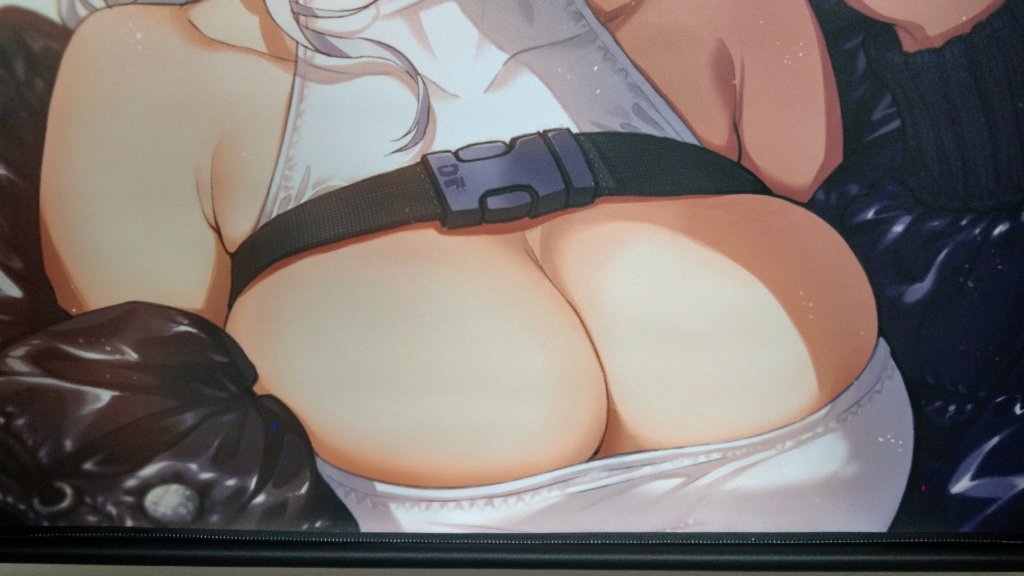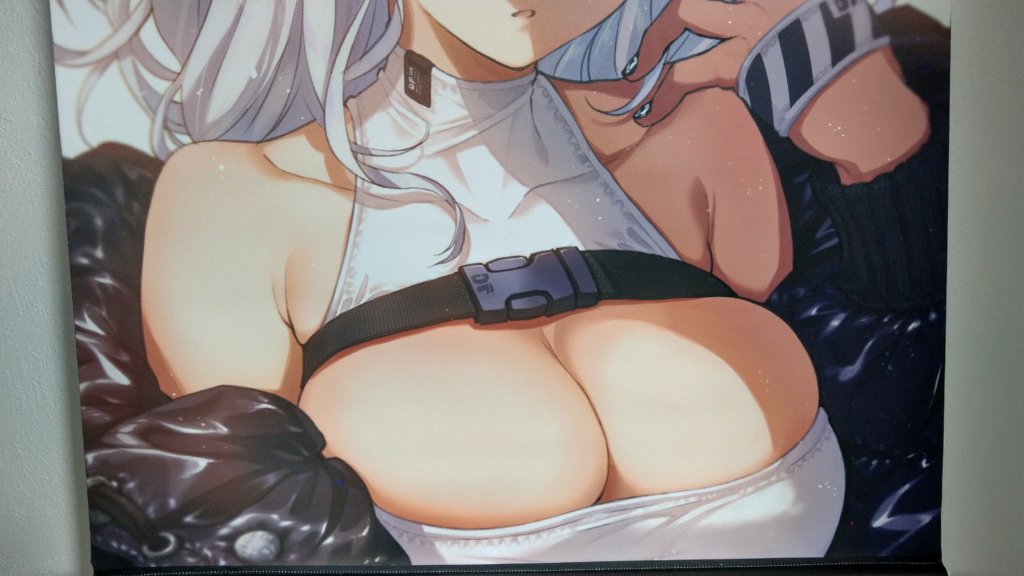 Showing her lips alone will make her look sexier, don't you think so?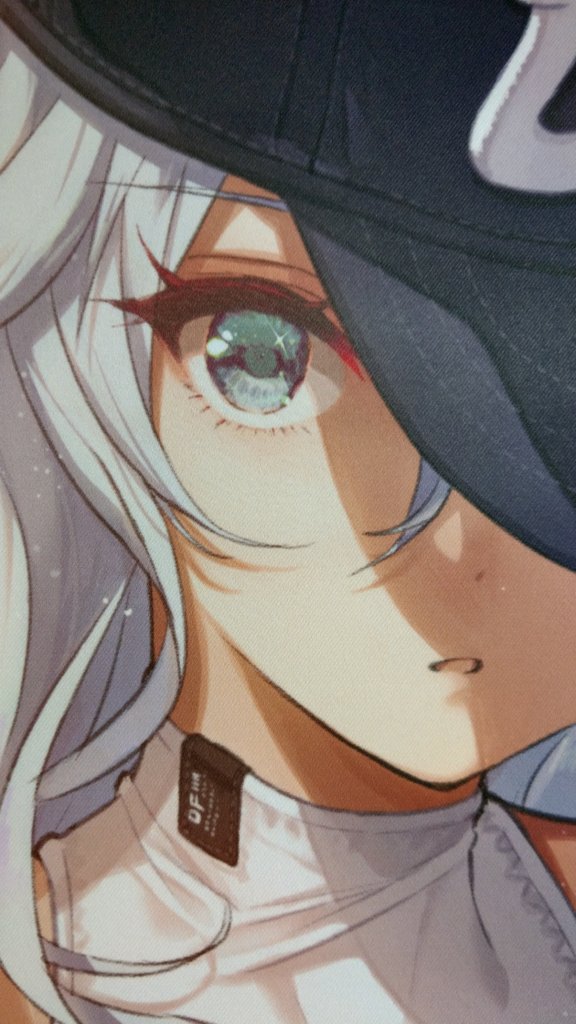 Gaze.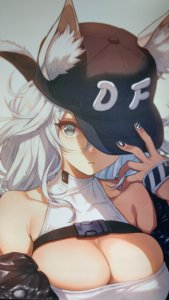 Crop it like this, and you'll get a brand new wallpaper!
Property
Illustrations are great, and they have a smooth, colorful texture. However, when it comes to sewing, ordinary tapestries are superior to those items.


To say the least, the quality of sewing is not equivalent to the price. Let me add just in case this is the case with all of my purchases, but not a particular one.
I'd love to thank Toranoana as it held the exhibition but still have to tell you something: I want to spend money more merrily!
I'd rather not be negative, but this post is just a review. The thing is to admit some are good, others not.
B3-sized microfiber towel
Let's come through a scorching summer with this towel! The size reminds me of Mimi Usada's tapestry. I'm going to take it to the next summer Comiket.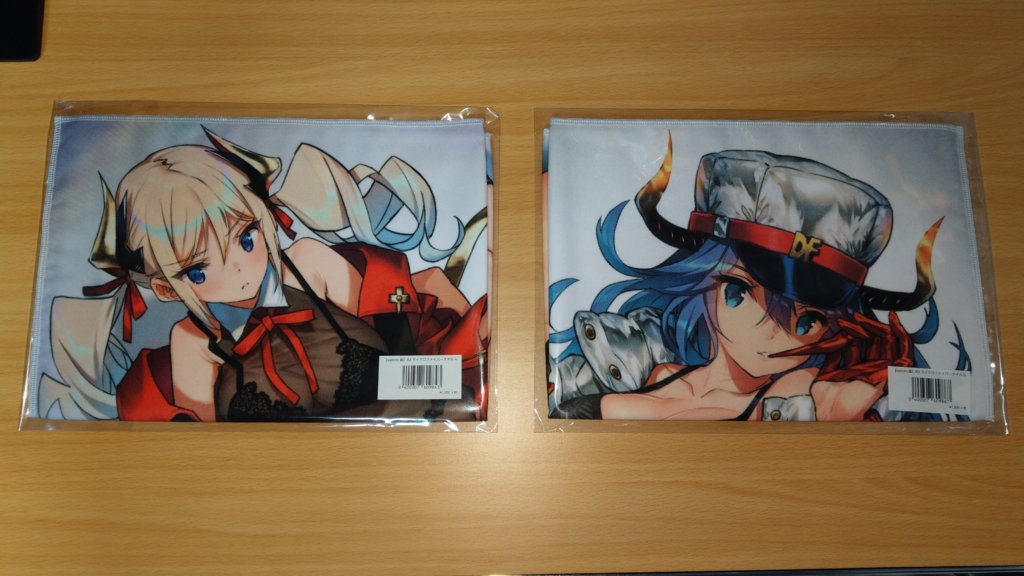 Info
Dimensions: B3 (750mmx515)
Price: 1,500 JPY (tax excluded)
Towel A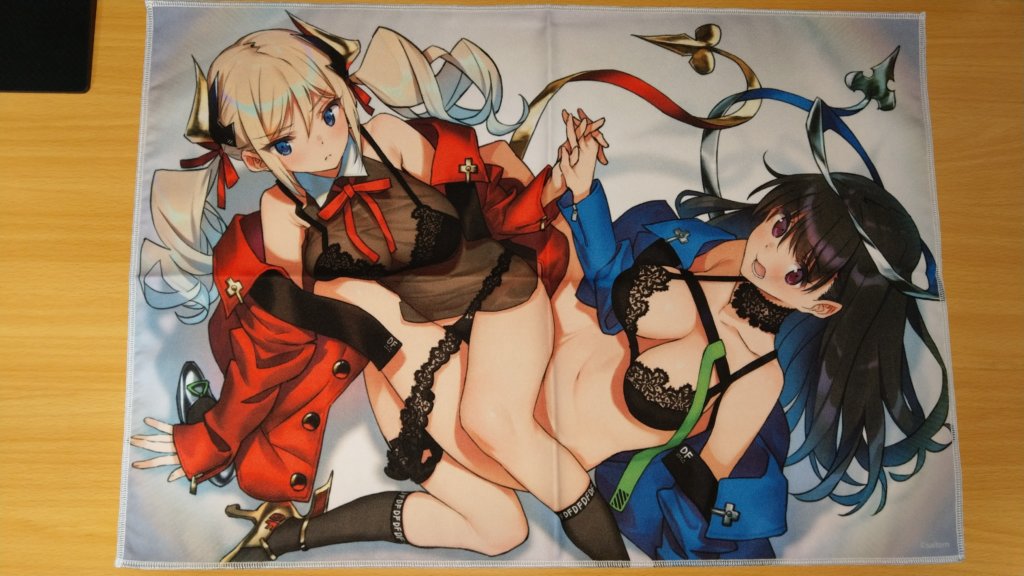 Towel B
It has a smooth texture similar to a tapestry.
File holder set 
File holders will help to protect paper, but for collective items, I always wonder how many of you guys use them in the "right" way? In my case, I put them in acrylic frames to keep on display. It's a rather good view!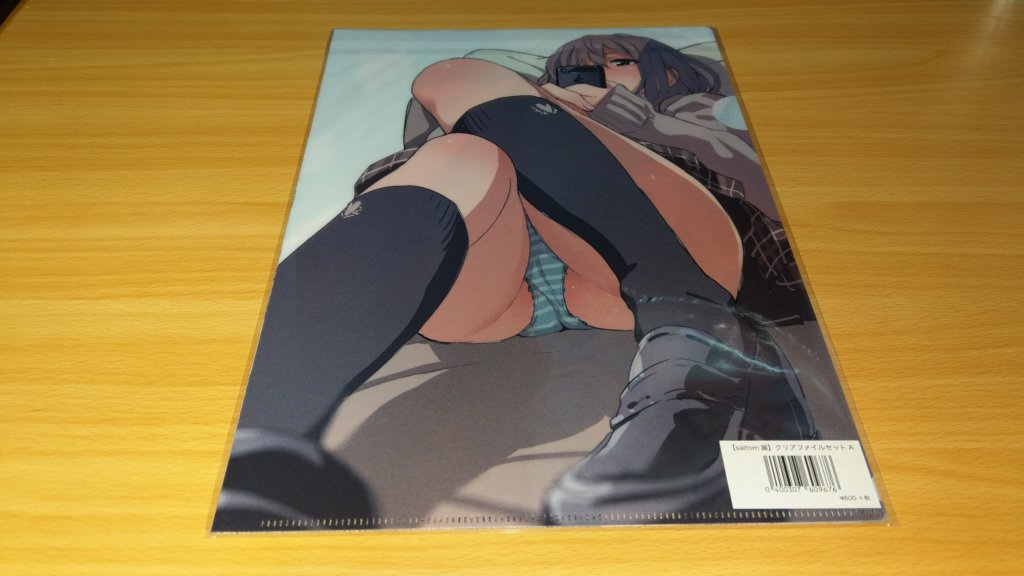 Info
Dimensions:A4
Price: 600 JPY(tax excluded)
set A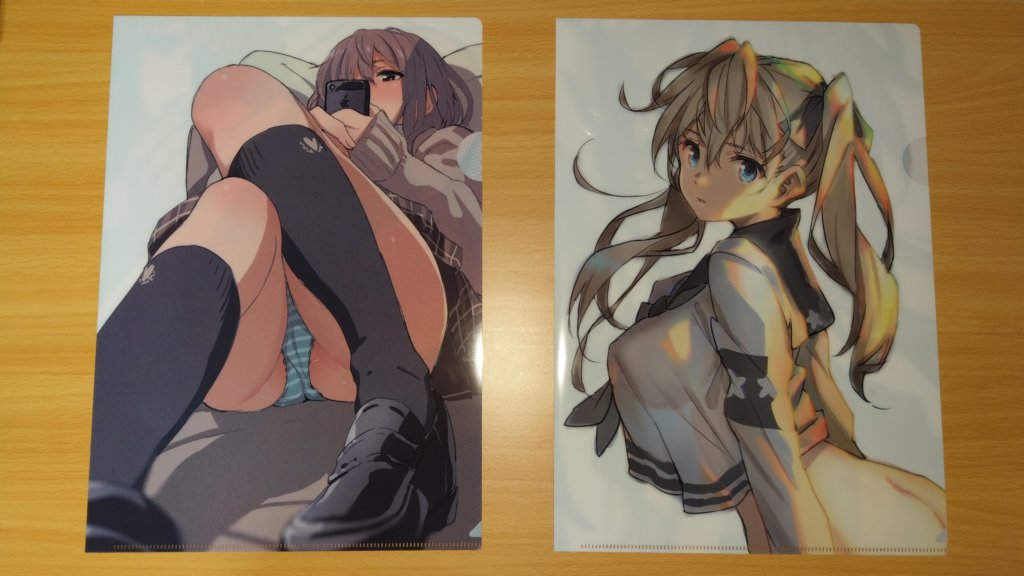 set B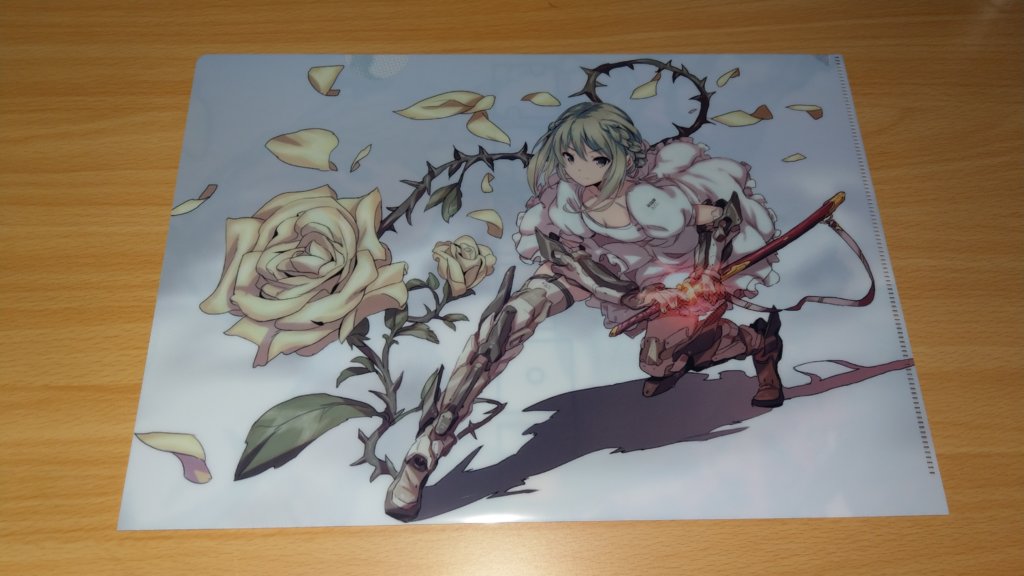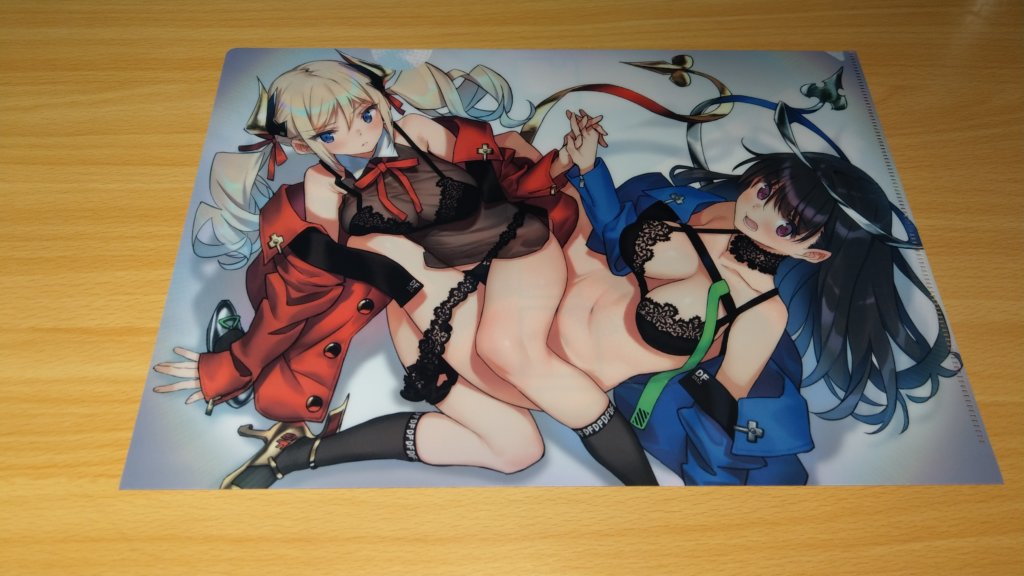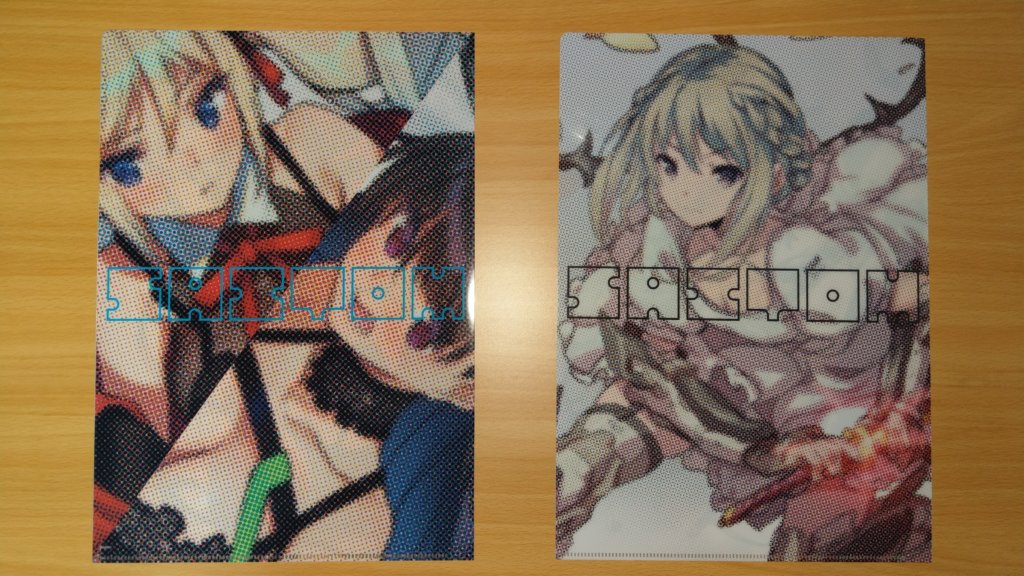 set C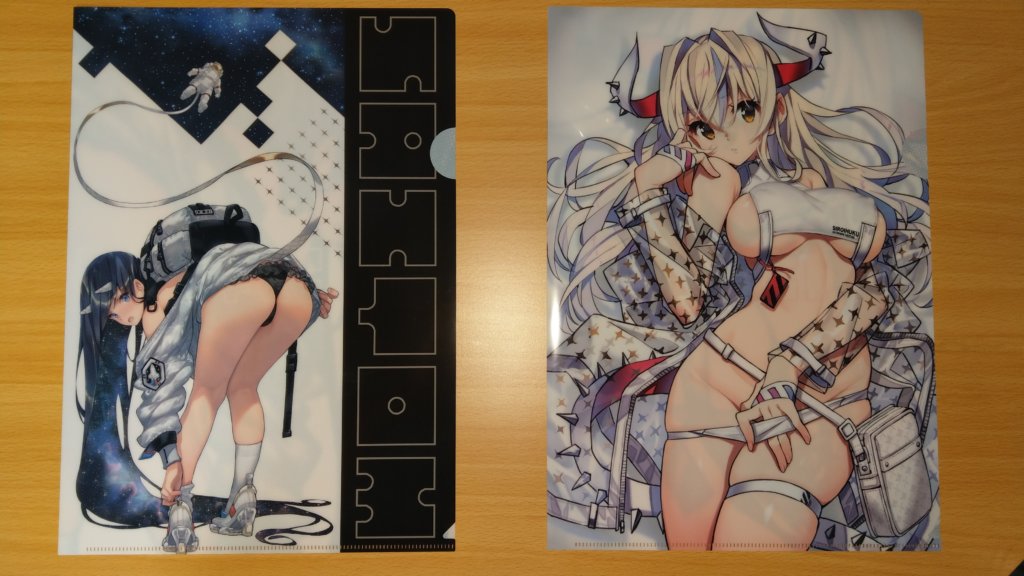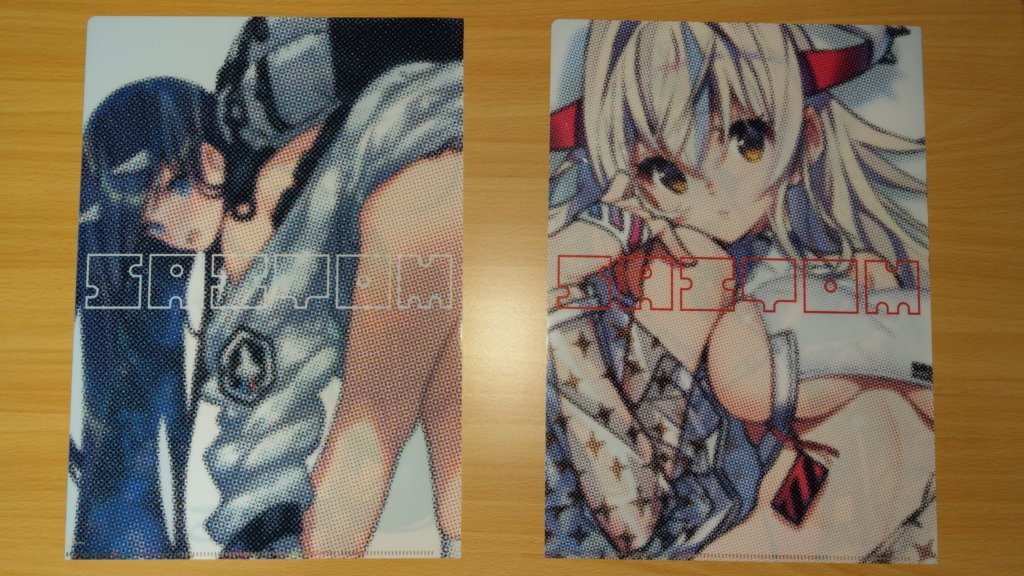 These are mediocre file holders, so I'd recommend them to saitom fans and those fond of his illustrations.
Tiny illustration card
You won't find what's inside until you open it. They're only thinking of making a profit. That's how it is.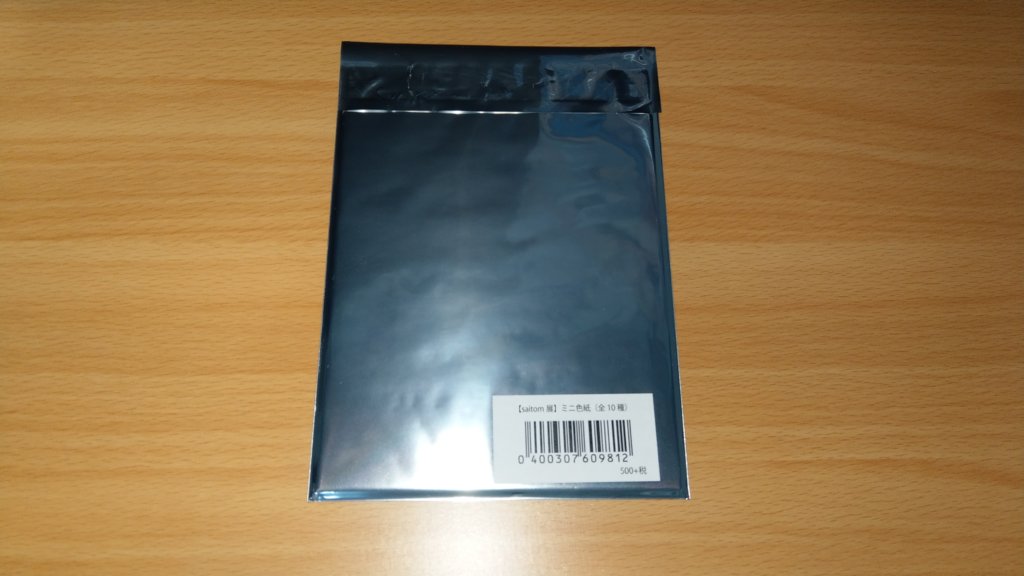 Info
Dimensions:postal card-sized(A6)
Price: 500 JPY(tax excluded)
*This item contains a random illustration or autograph hand-written by saitom.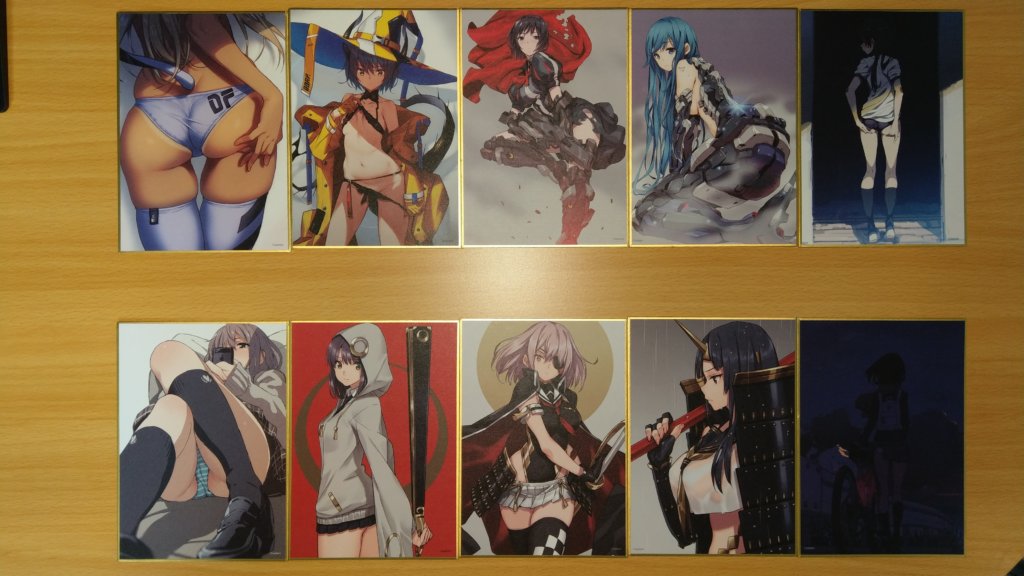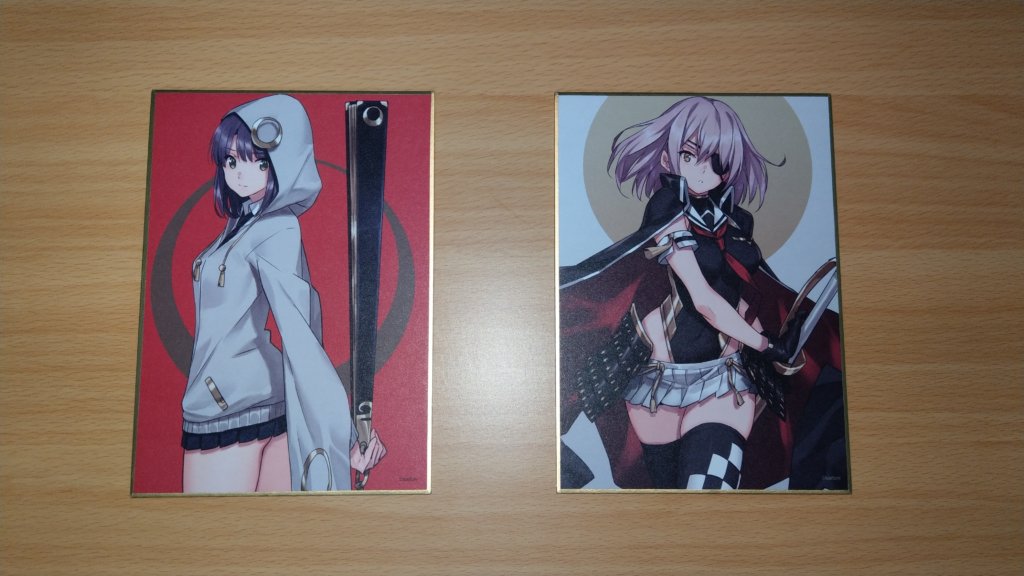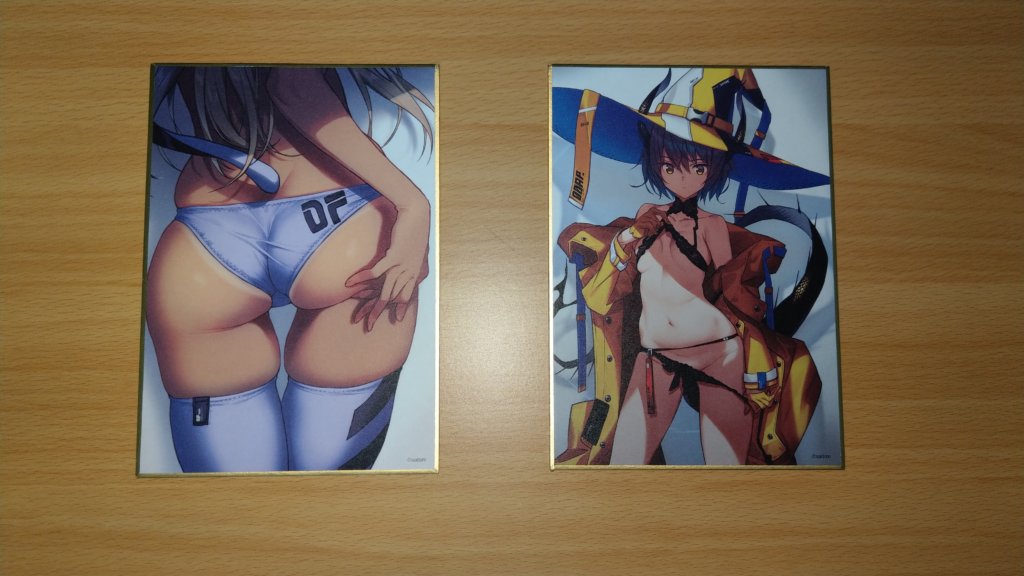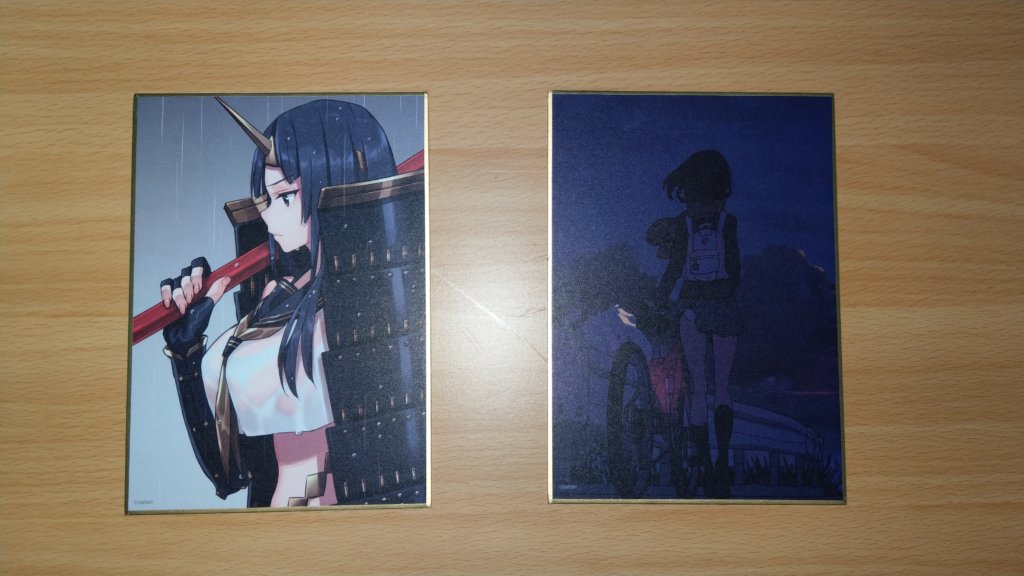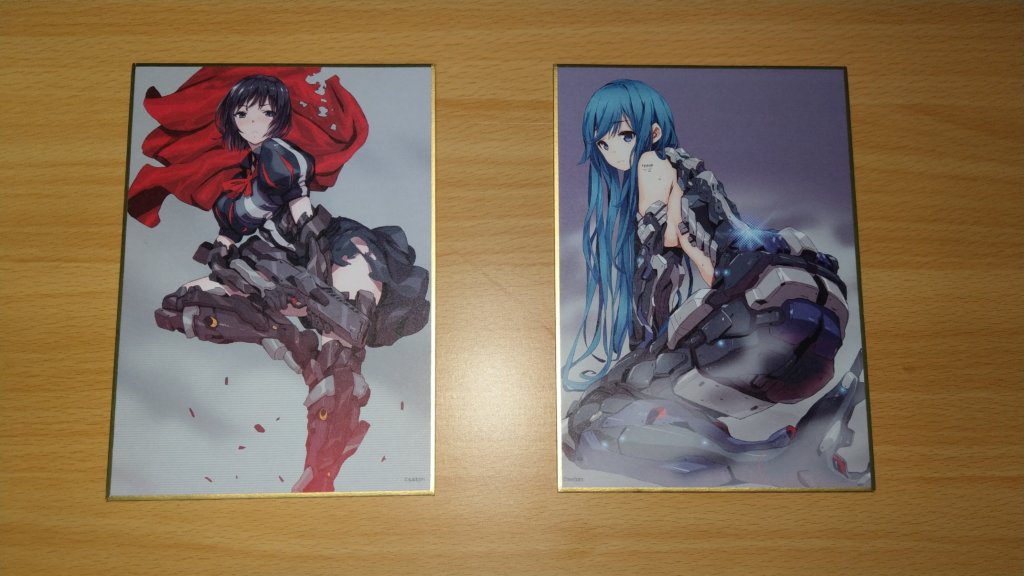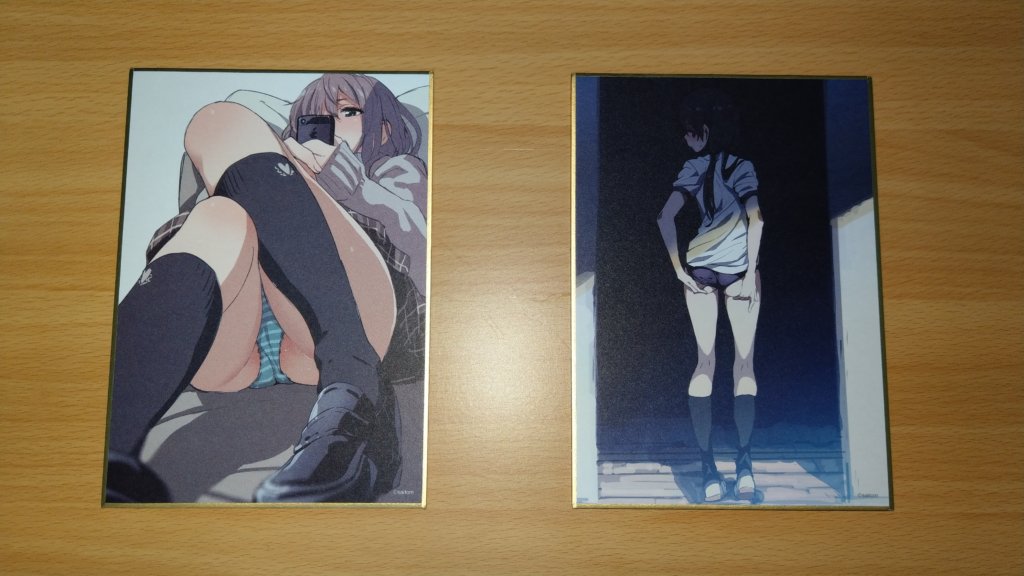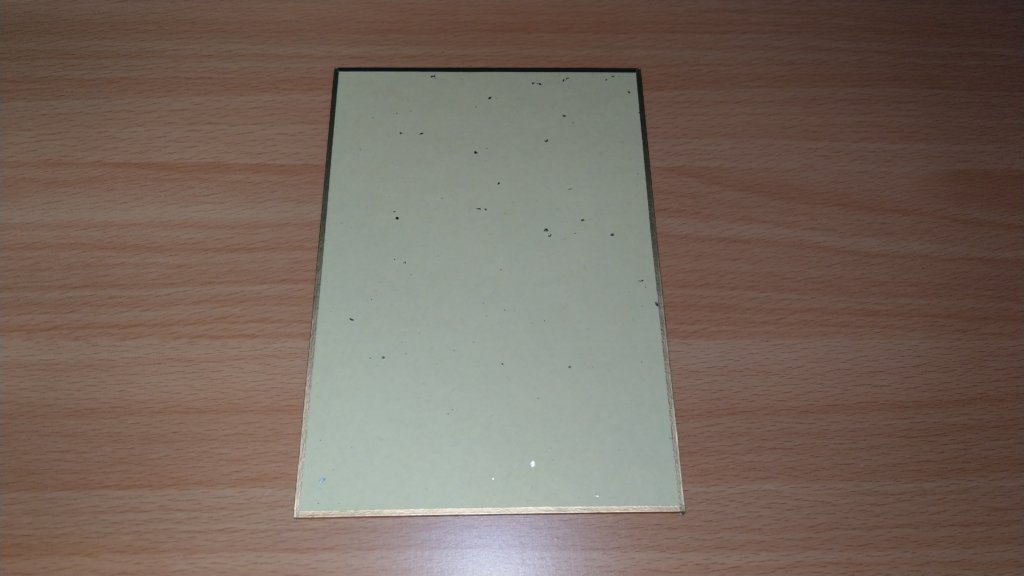 Texture
The texture is matte and doesn't reflect much light. It might be less splendid when it comes to gradation and brightness but will not be so hard to exhibit anyway. It would also look brighter in an opp bag.
Domiteria
Aside from saitom autograph, they should have provided a complete box.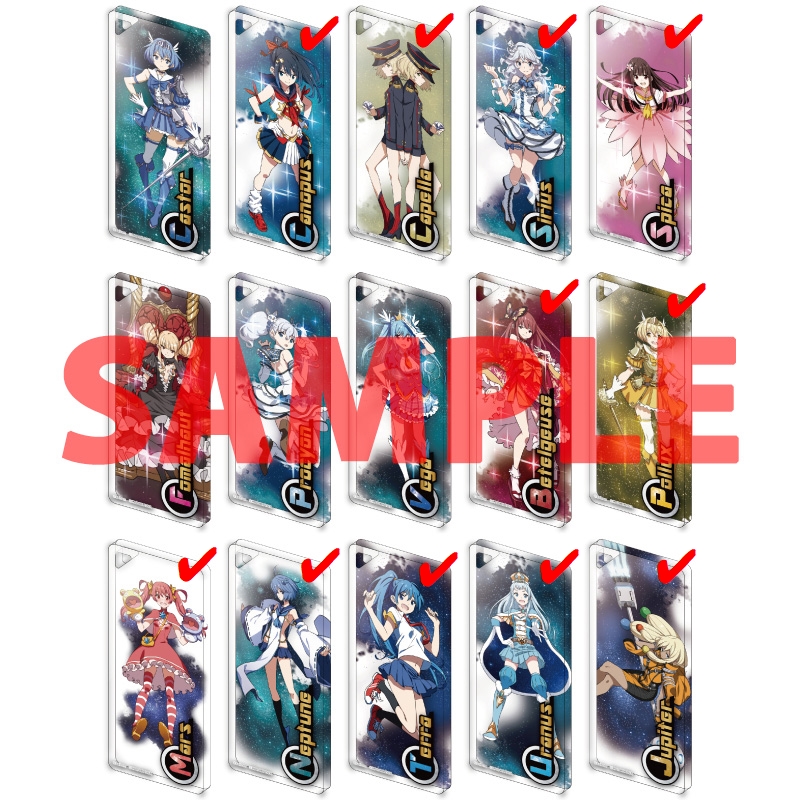 Info
Dimensions:95×40mm, Loop Clutch
Price: 500 JPY(tax excluded)
*This item contains a random illustration.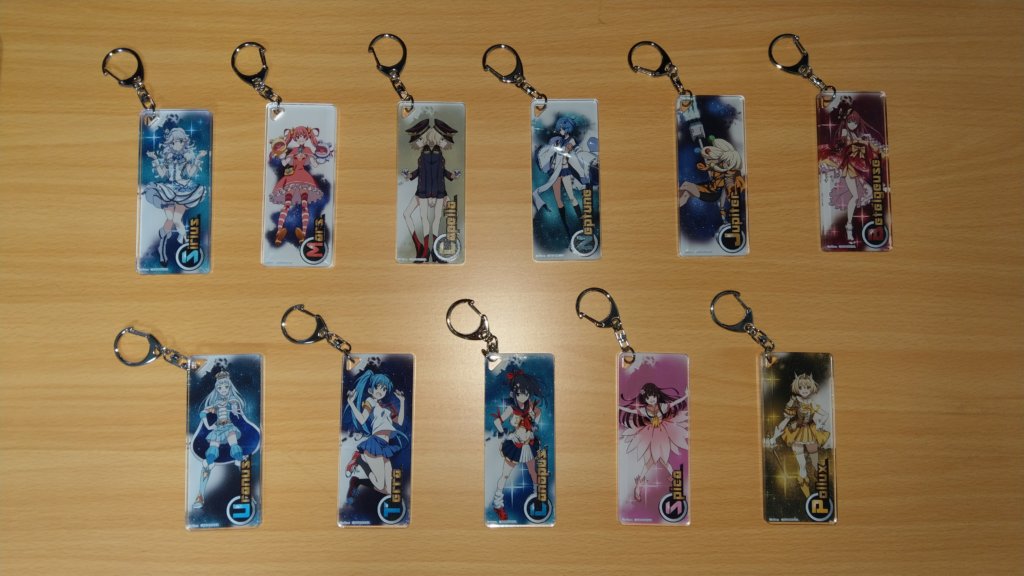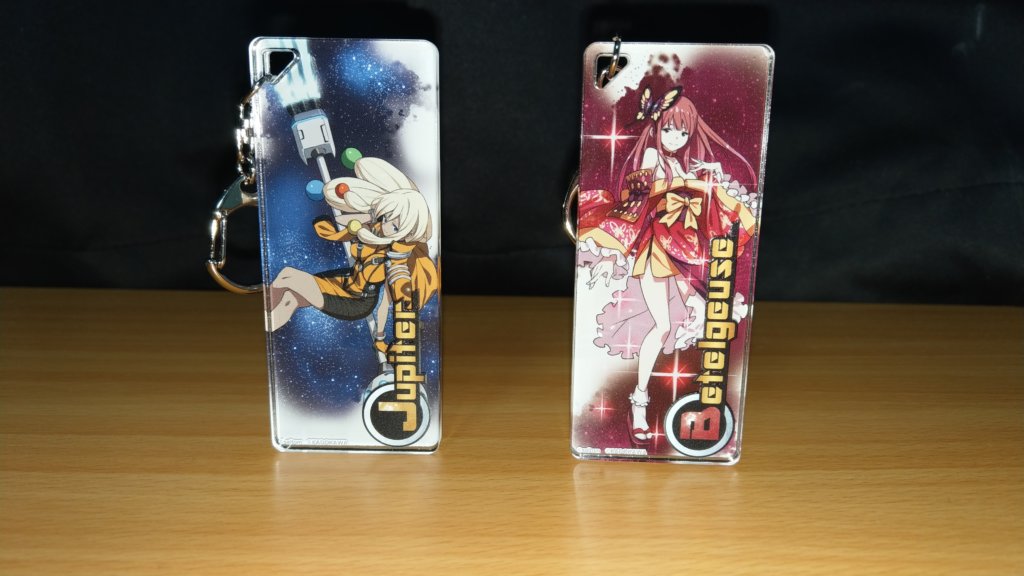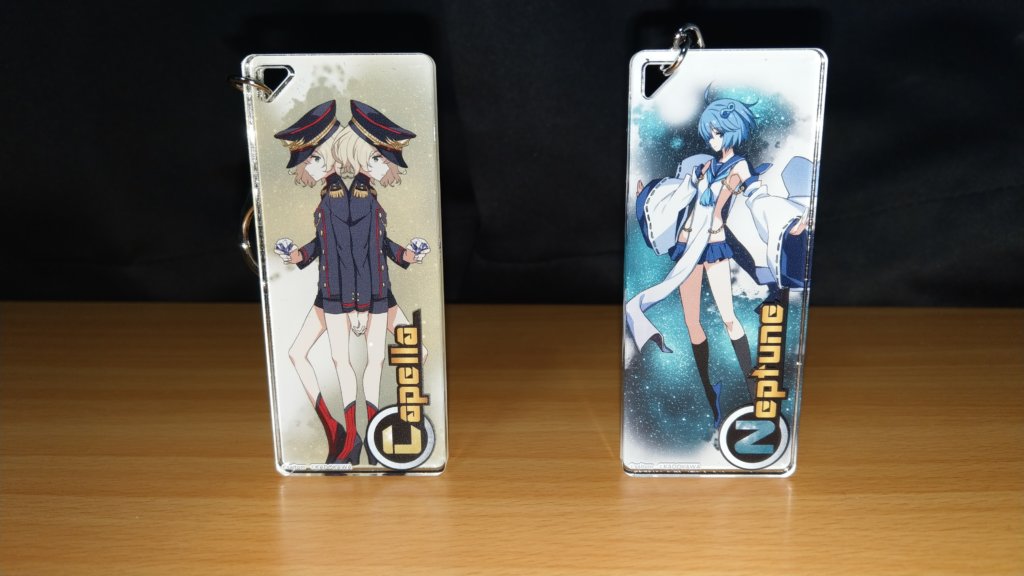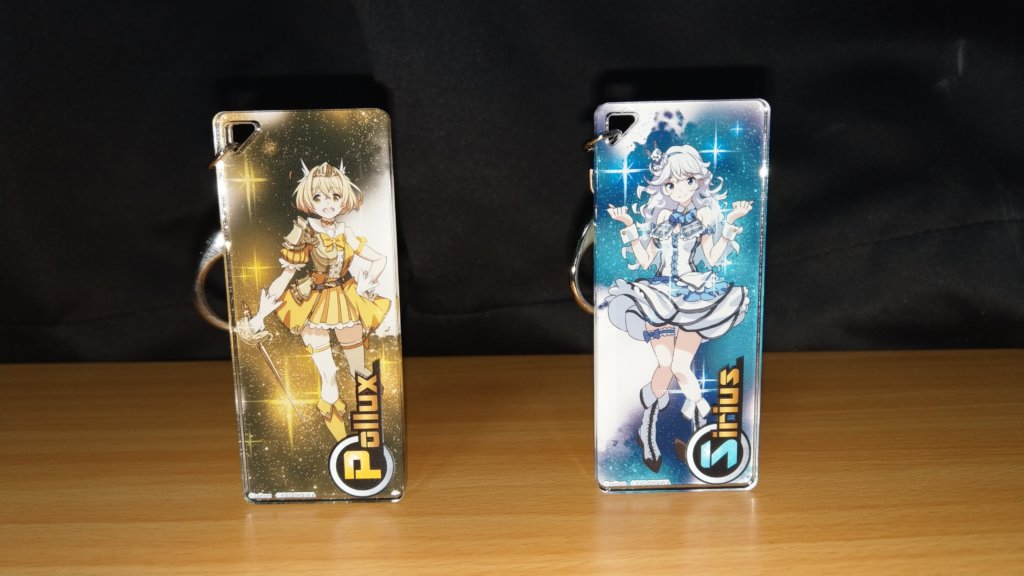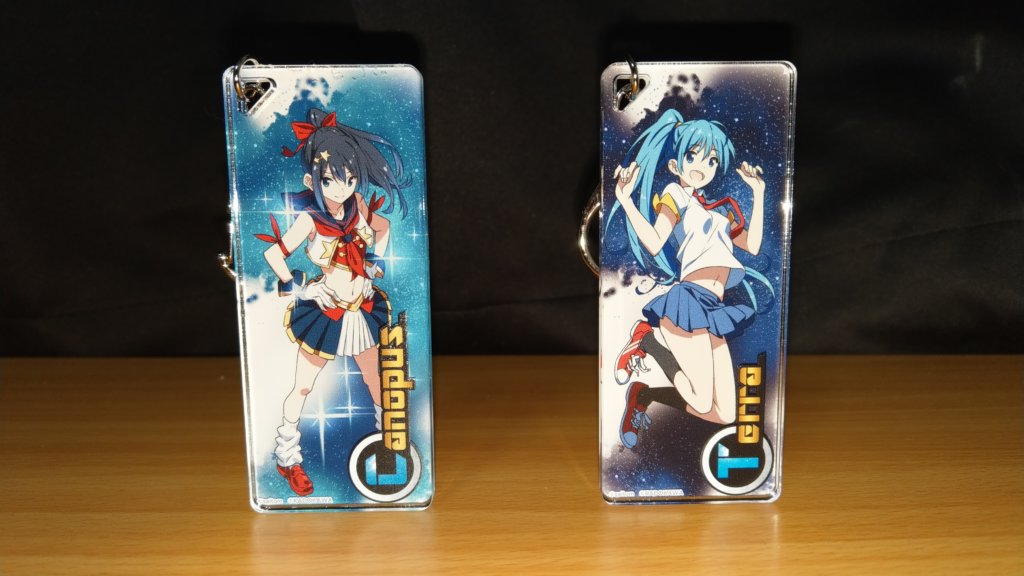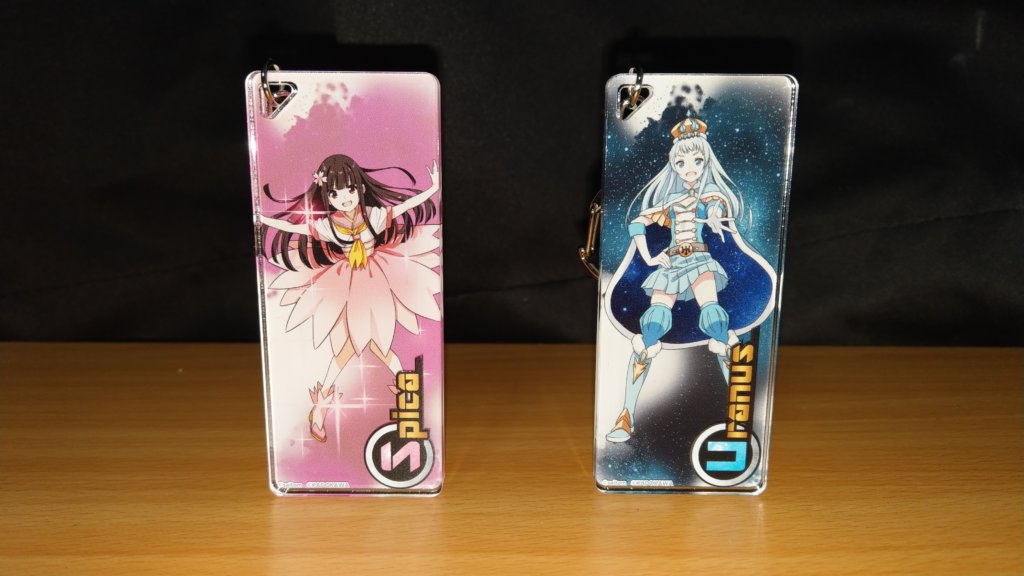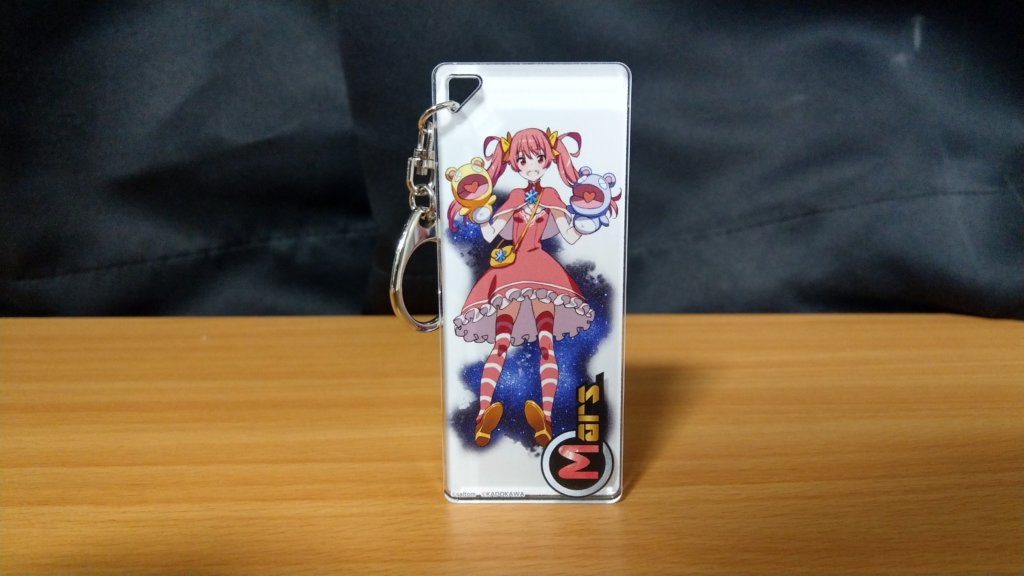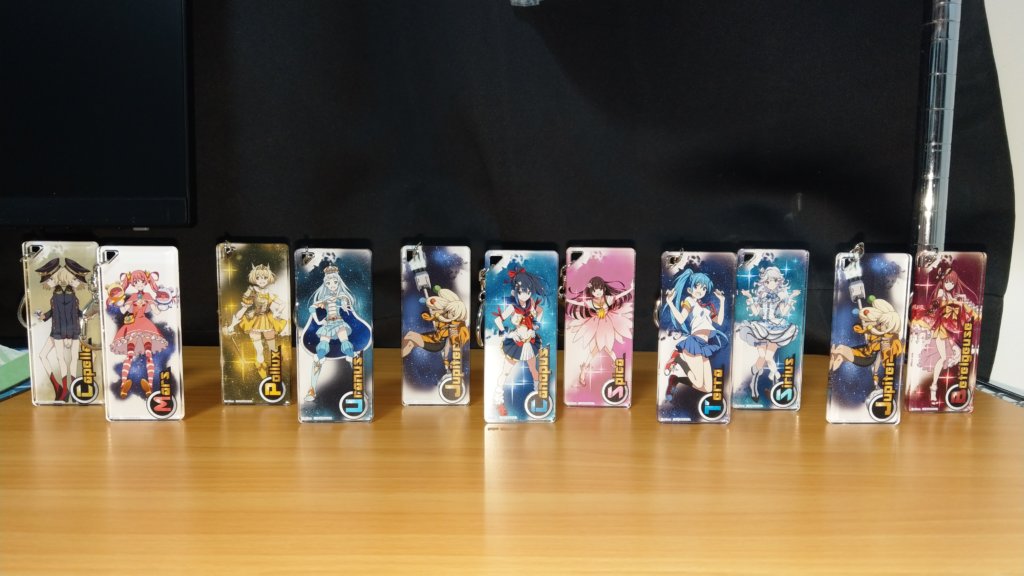 I missed Vega, one of whom I wanted most! That's a pity.
Hom much does it cost in all?
Here is my receipt. The illustration cards and domiteria are ten and fifteen pieces, respectively.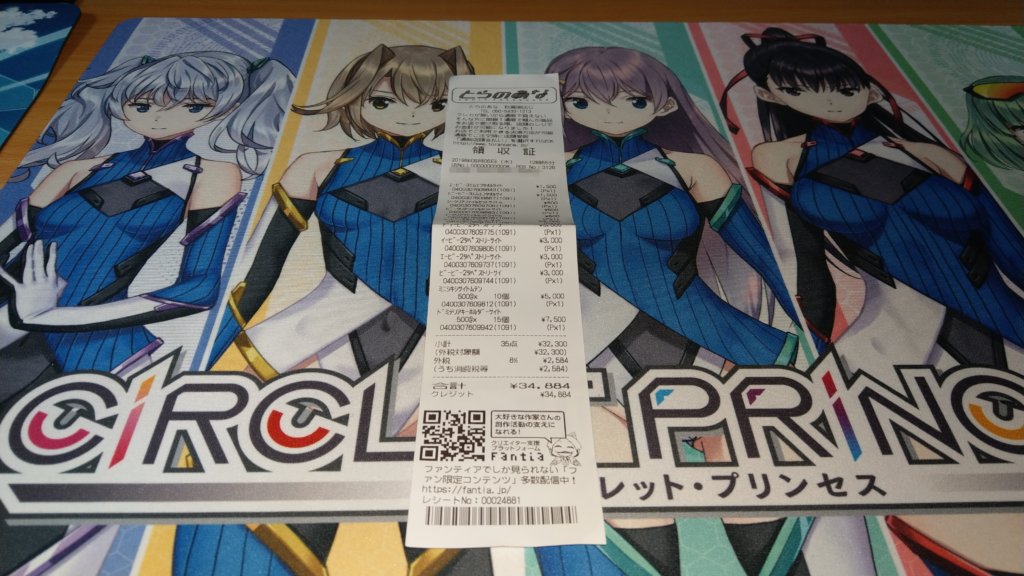 I paid 35,000 JPY for those items!
Conclusion
It's saitom's very first illustration exhibition. He has a creative career for nearly a decade that has carried away a bunch of people with his superb drawing style. And so I'm pretty happy to be a part of his artistic activities as I participated this time. Saitom exhibition has come to an end, but I hope to see another saitom event one day.