At the last Comiket, I got the first doujin in my life. Saitom is one of my favorite artists because of Xenoblade Chronicles 2, so I decided to collect the related items; it's a tapestry this time around.
The TORANOANA online shop had already run out of stock so did the nearest physical store, which caused me to go out of the prefecture. It turned out that I had bought the last one, the last-minute purchase!!
You can get this item only when you buy DF, which is his newly issued doujin for C95.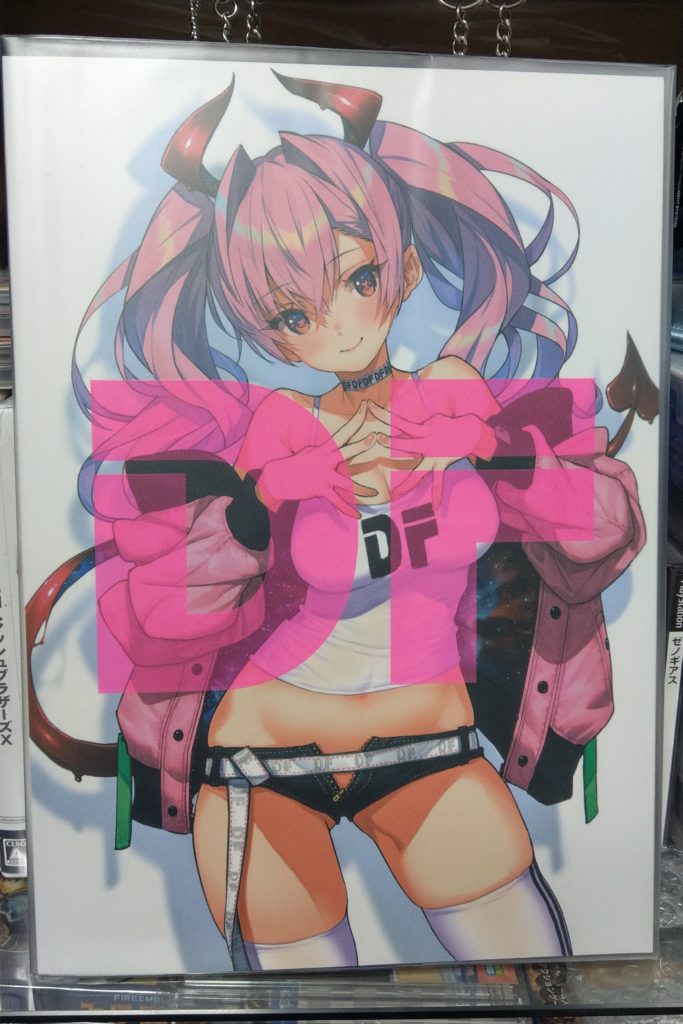 B2Tapestry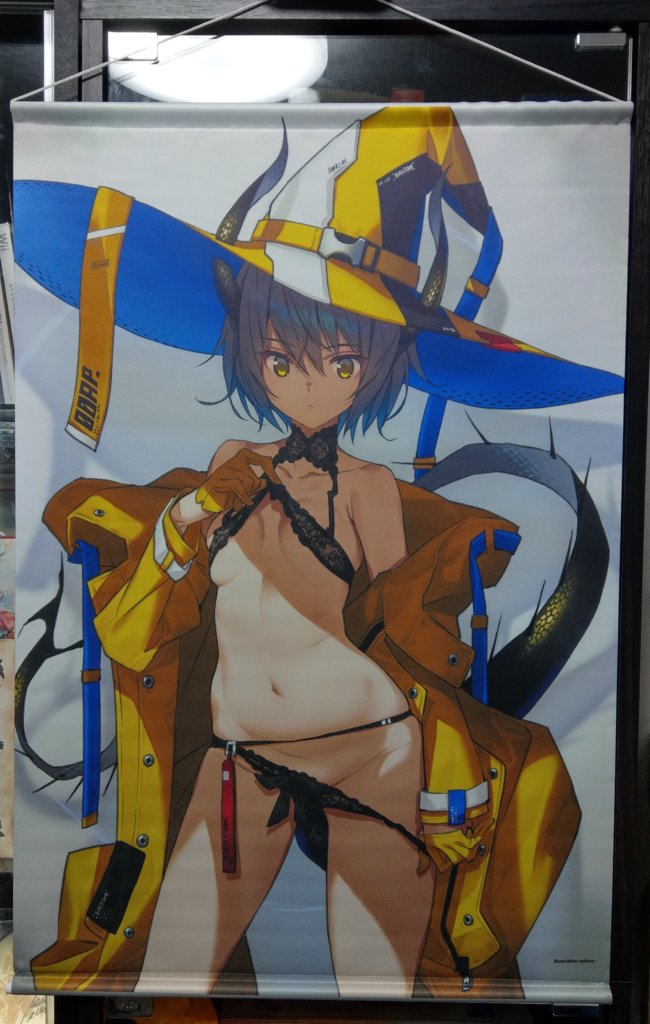 This tapestry adopts one of the artworks for DF and is somewhat darker than the actual illustration. Well, she is wearing so skimpily…, but I can't see it all, so it's ok.
About this item
Price:4,104 yen
Size:B2 760mm×520mm
Author(circle):saitom(Nekomaru-shoten)
Others:Exclusive for TORANOANA/Bundled item
How do I protect the tapestry?
Tapestries are supposed to be hung on the wall as they are. I hate, however, to see my collections damaged and want them to remain intact, so there's nothing but to display it in another way.
So what am I going to do? I googled protectors for tapestry, but without success and then concluded.
"So then how about substituting a poster sleeve?"
That being said, my B2 sleeve was not wide enough for the tapestry with a pole in the way. I knew they intended it for B2, fair enough. I ended up ordering a larger one.
Here's the result.
It's too big, well I knew it. Folding, stapling and cut it open for the string, as a result, I got this thing: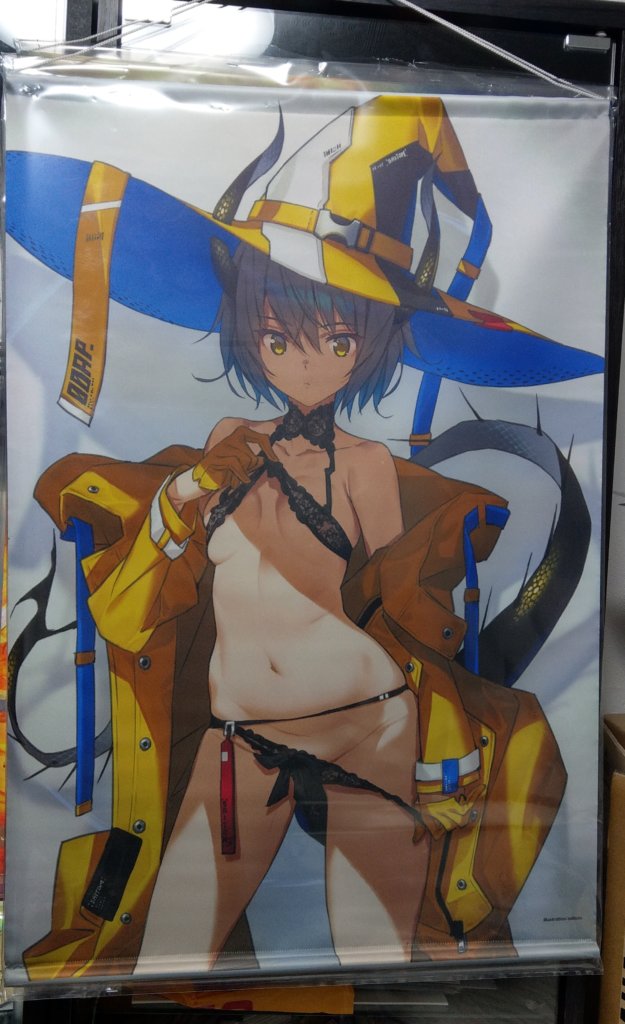 Although both ends of sleeve might look harsh, it's not half bad overall.
They seem to have stocks in some shops, and check it out if you're interested!!