This post is about Natsumi, produced by Native specializing in porn figures. Although I did not feel inclined to get this one at first, I was a fan of saitom and had started to collect his related goods recently; could not help but to buy one to add to my collection. Fancy getting a lewd statue…!!
That being said, it's pretty fun, however old, to get immersed in something I love.
This figure is for adults only, so I forbid any minors from viewing this post.

Natsumi is a high-school girl from a doujinshi,
WRAPPING
, which Saitom distributed in Comiket 88. From her expressions and manners of talking, she may be meek and humble. Btw, she has poor eyesight.
About this item
Item: Natsumi
Origin: Saitom Original Character from Wrapping
Dimensions/Height: 1/7scale

, about 24cm
Material: PVC/ABS
Bonus: Postal card
Price: 17,800 yen(tax excluded)
Sculptor: Abira
Release Date: February 2019
JAN code:4562271931576
(

※

JAN makes it easier to tell apart bootleg figures from genuine ones.)
Warning!
:

A counterfeit version of this item exists.
The classy outer box!
The box seems inspired by the original artwork, in which Natsumi is drenched as if after pulling herself out of a pool. It blew my mind that its design was not just simple, but also sophisticated.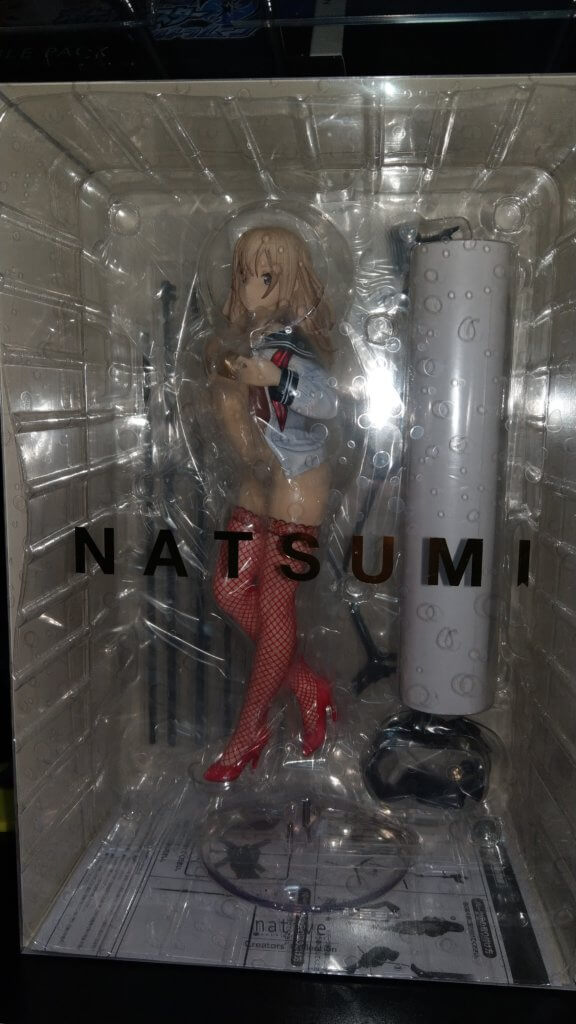 This slideshow requires JavaScript.
Now, look on the camera, Natsumi!
Here's a figure wearing no skirt. I toggled to the light and flashed the statue to make it look different.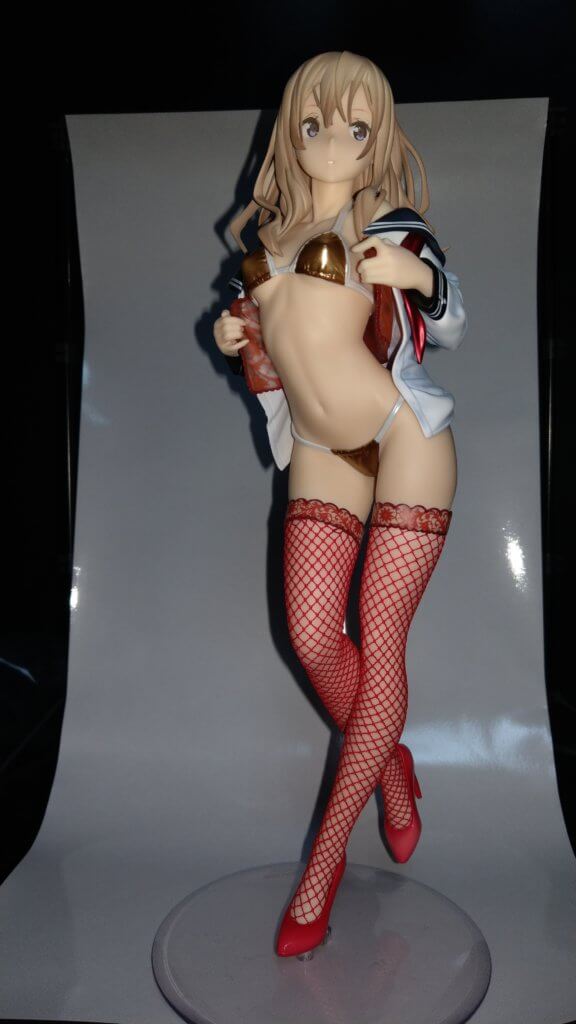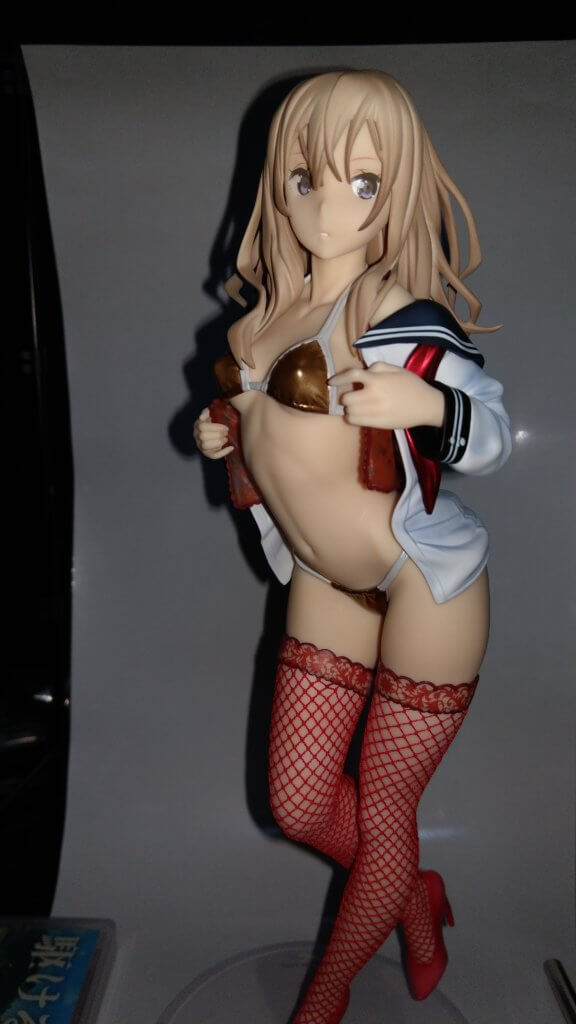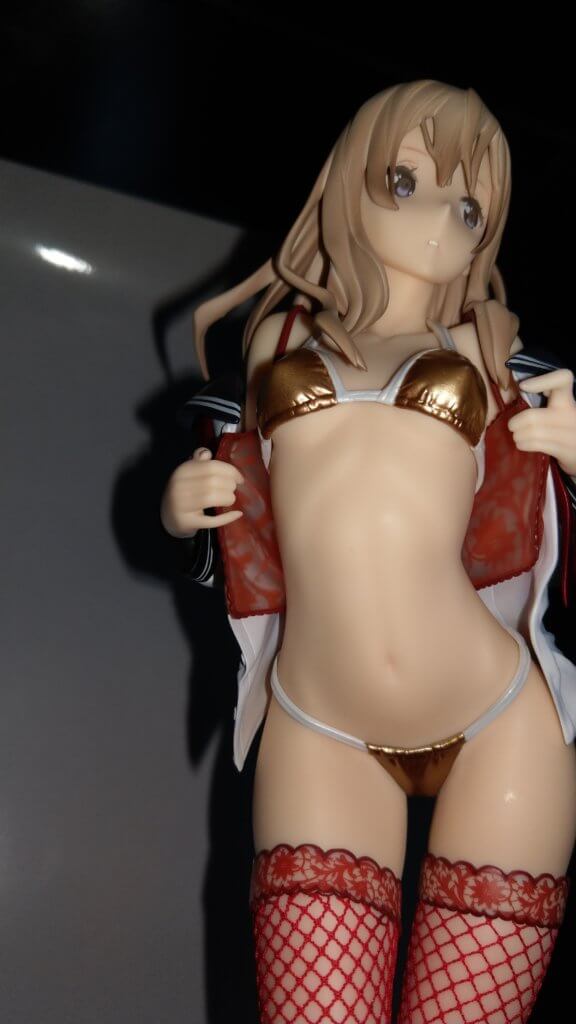 She has a wasp and beautifully curvy waist and is lean enough. The gold swimsuit is glossy. She appears submissive, which is emphasizing the flashy outfit.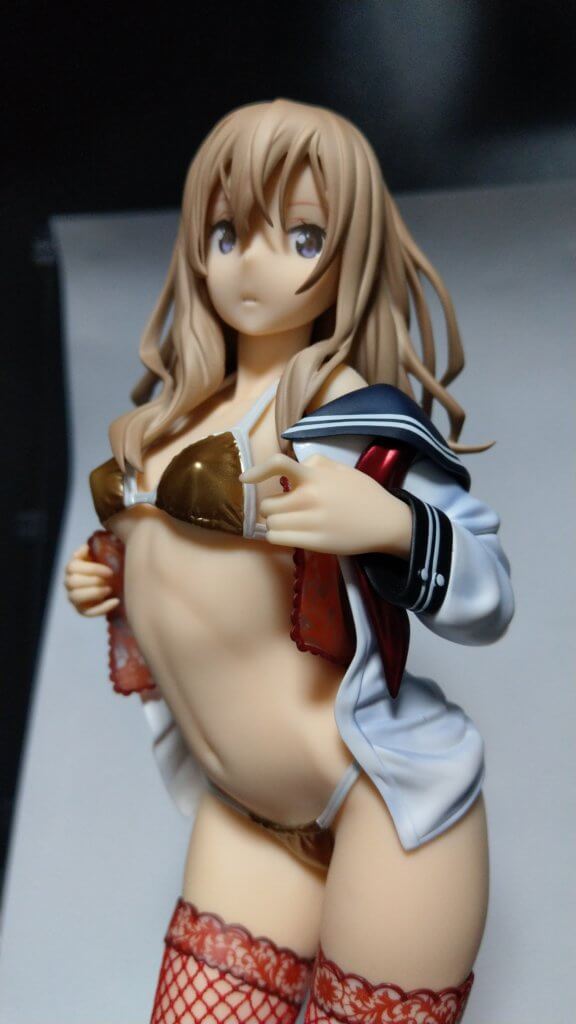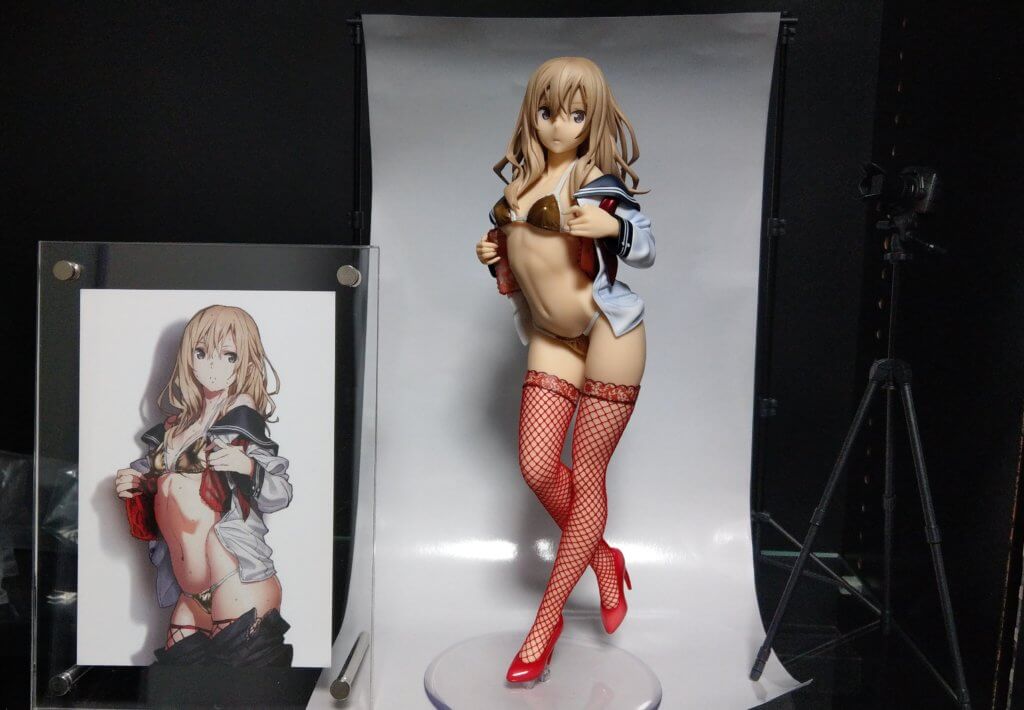 She has a round face in comparison with the cover art, looking somewhat younger and cuter.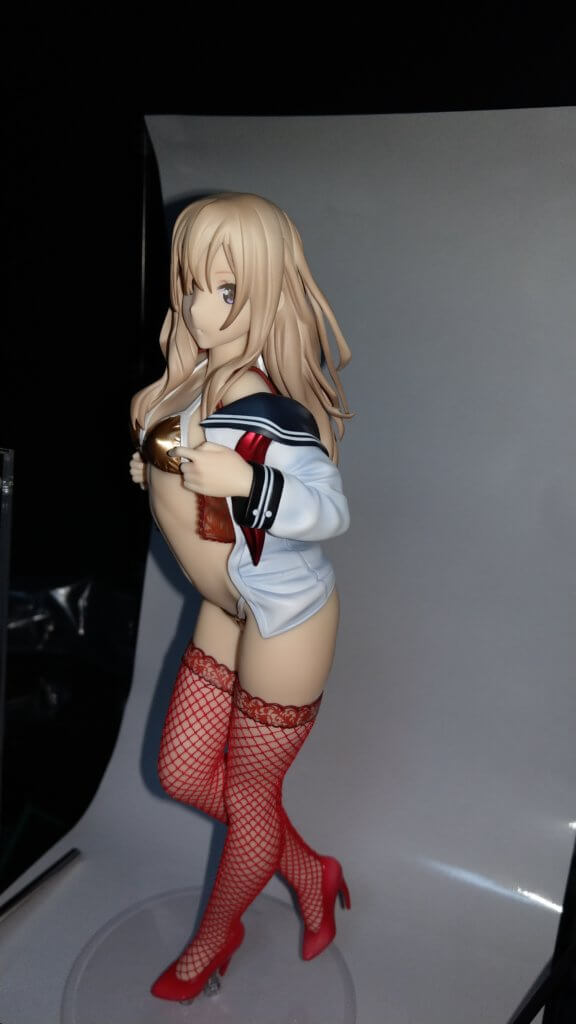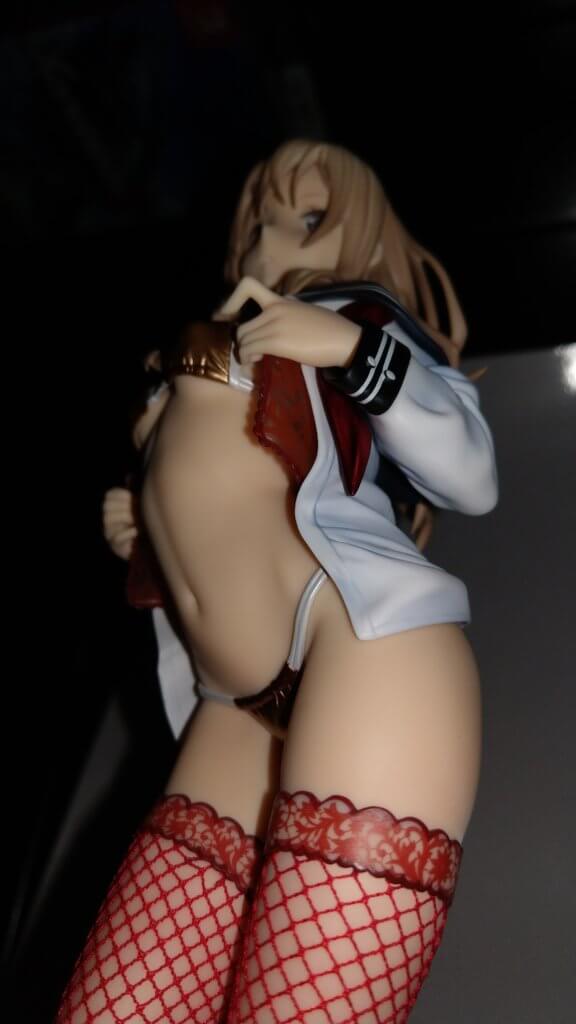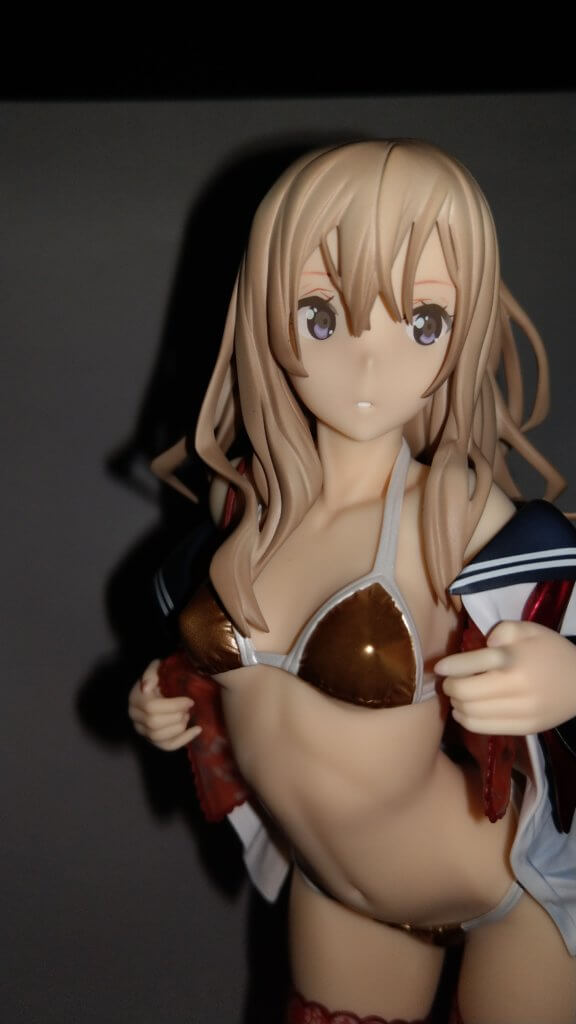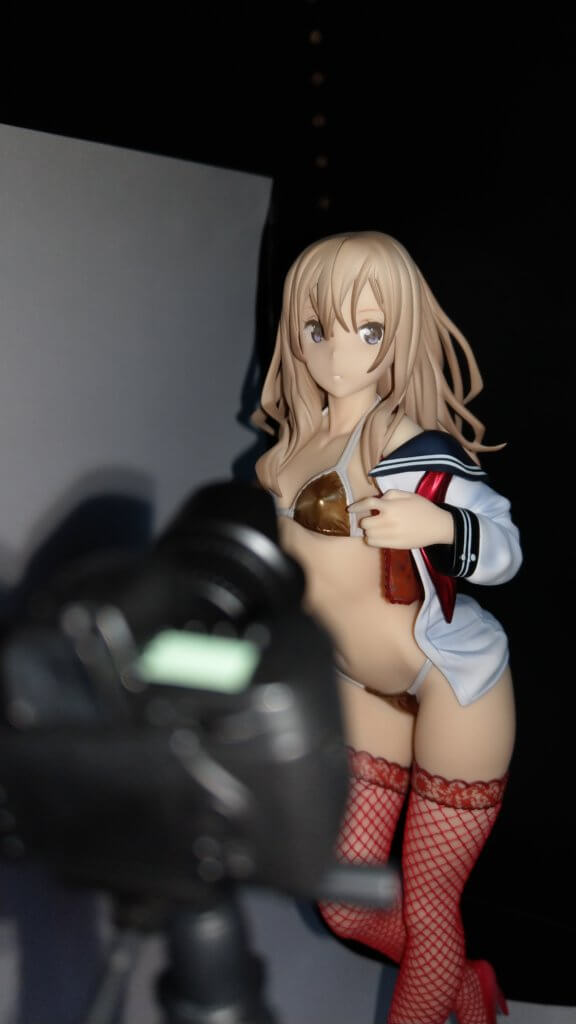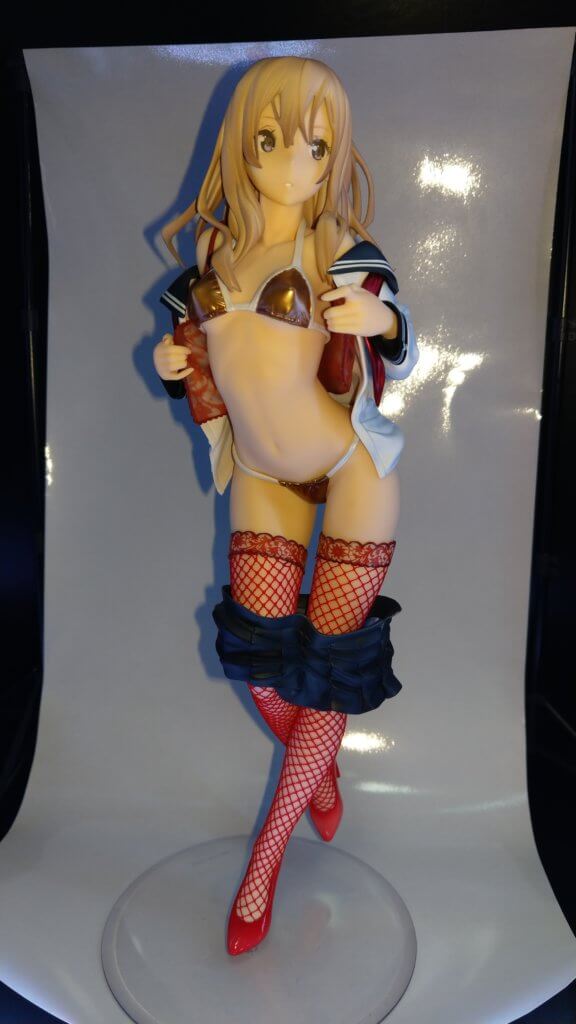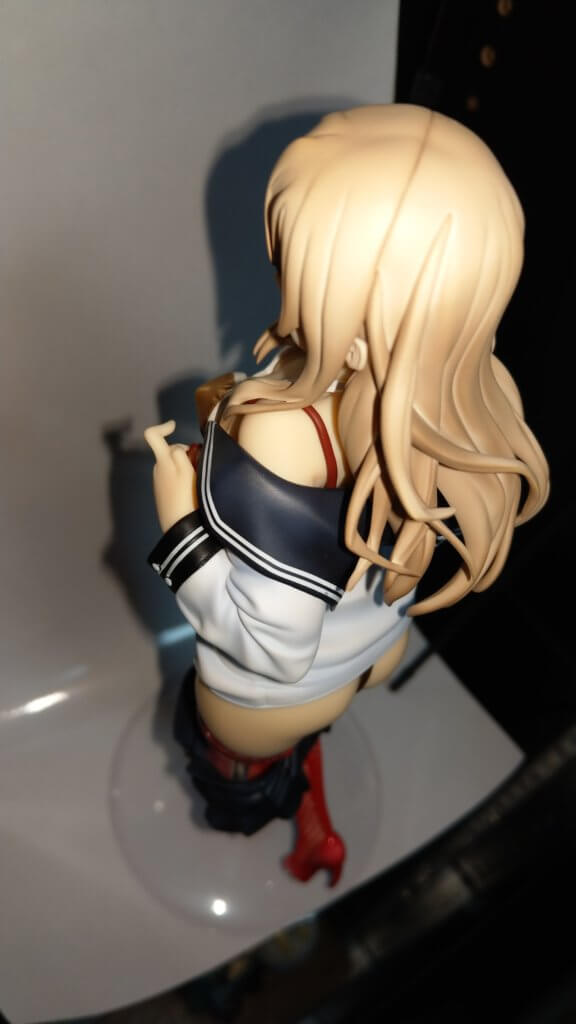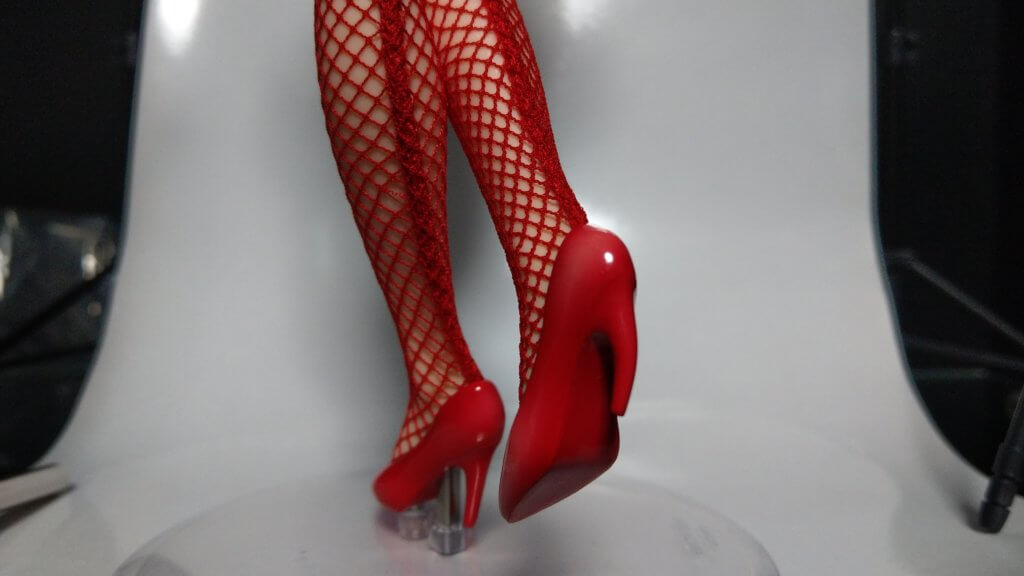 To my surprise, she's wearing real tights, well, might be nothing new for tights-wearing characters. I'm not sure. Btw, her tights are not removable, quite a pity.
Amazing hips!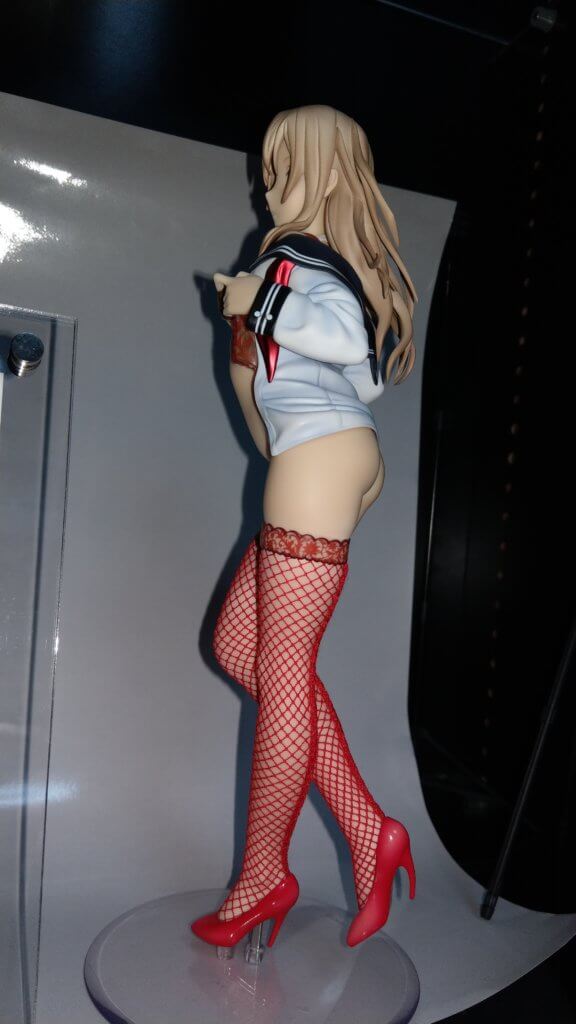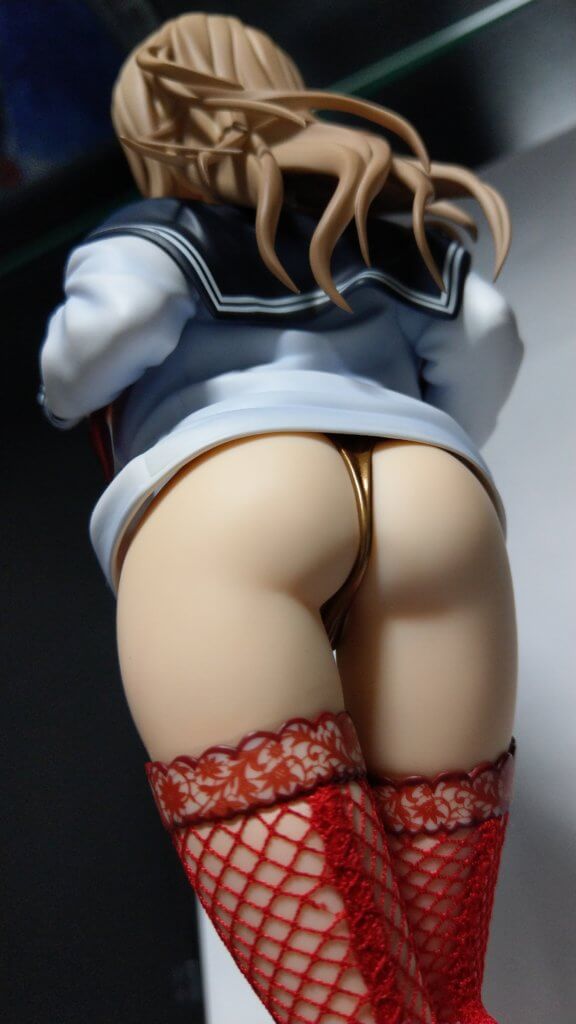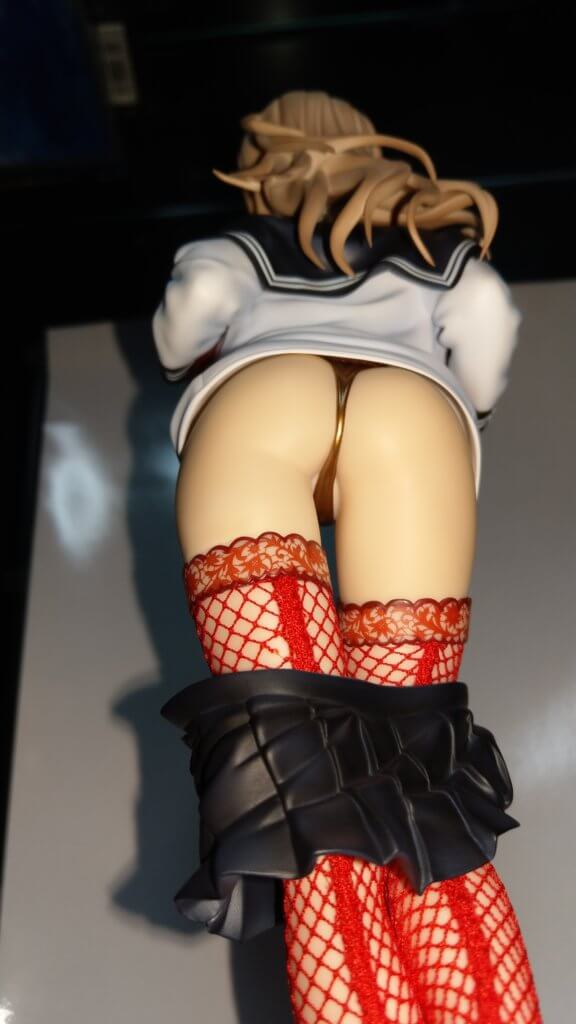 Change the color of light.
This slideshow requires JavaScript.
Different colors of lights will give us different impressions.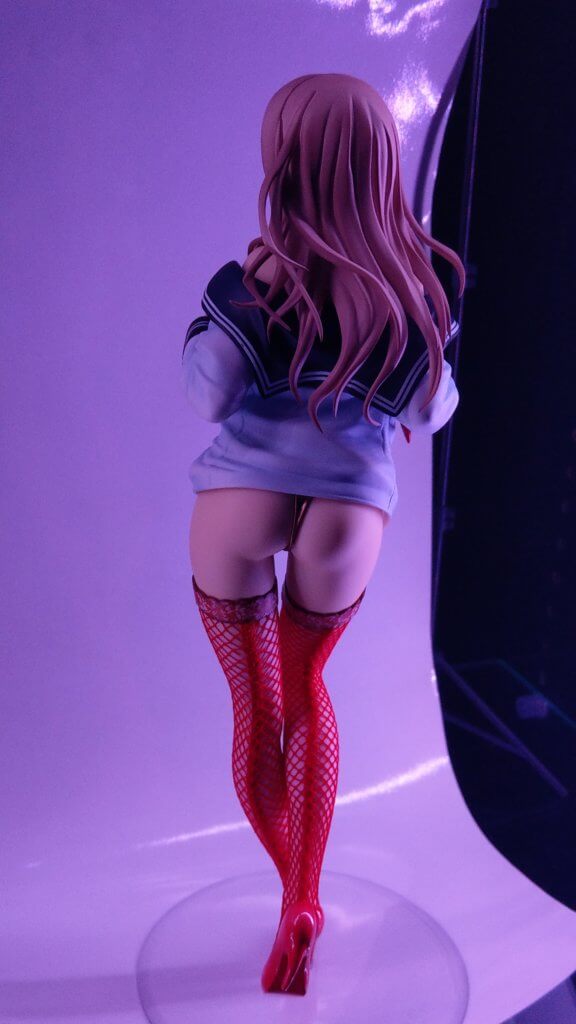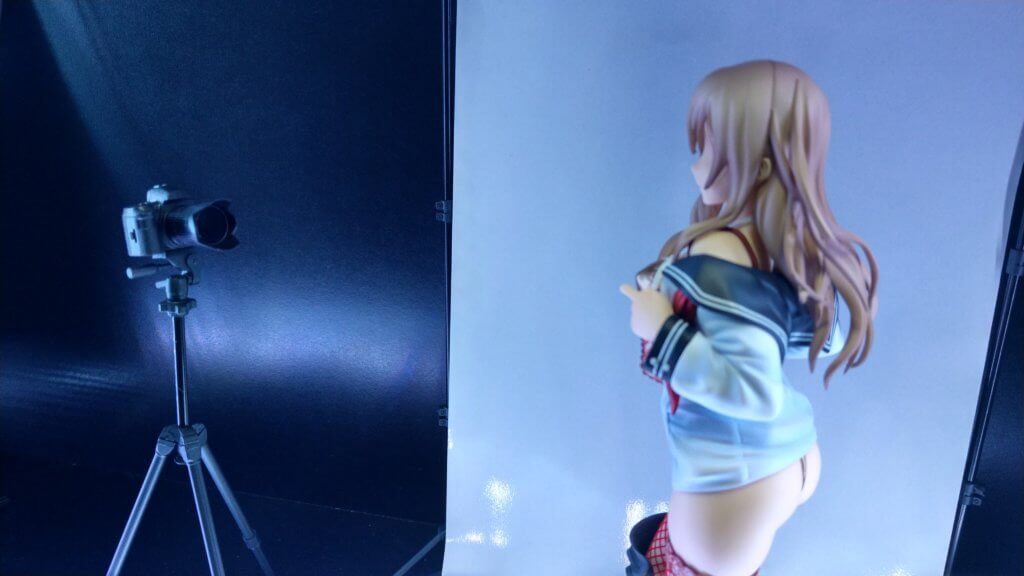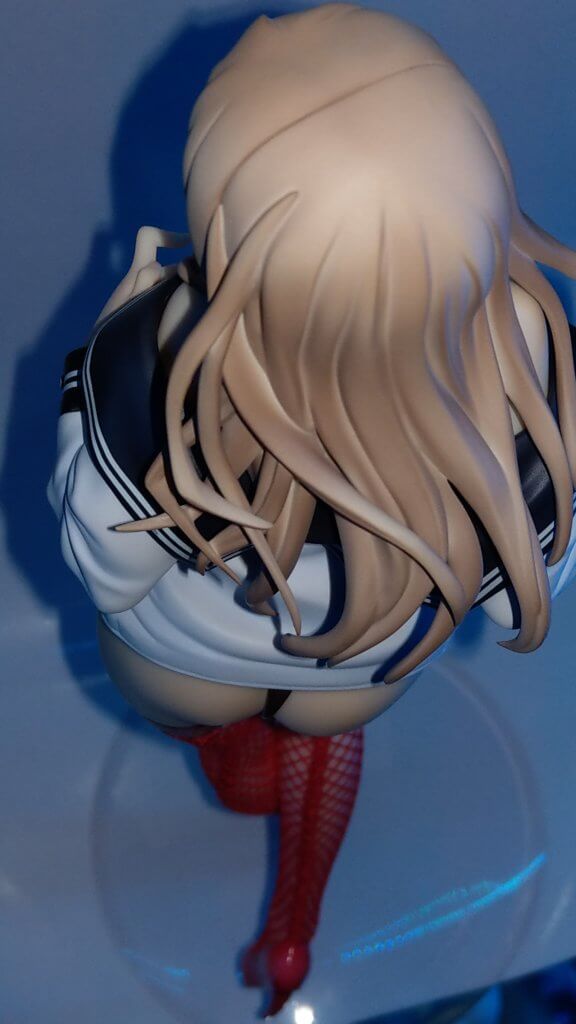 So then, take off your swimsuit Natsumi.
It's time to get undressed!
This slideshow requires JavaScript.
This slideshow requires JavaScript.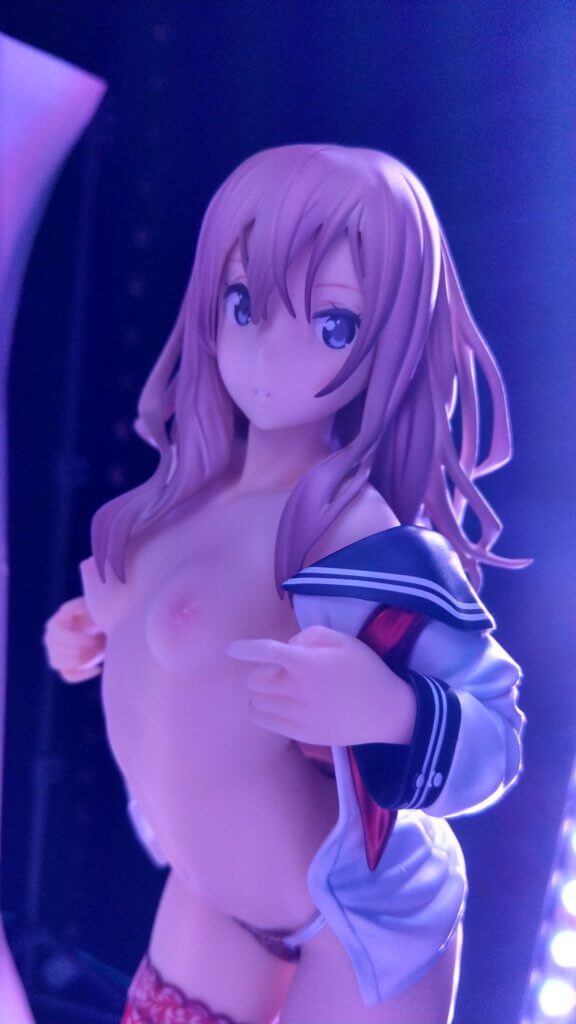 This slideshow requires JavaScript.
Her nipples are painted pinkish. From what I've seen, not many figurines do justice to big-chested characters, but this one has a slim body rather than glamorous that seems natural when it comes to size and shape.
She has smaller nipples and areola, both of which were larger in the doujinshi.
I don't get aroused by small chests but now have a different view, despite her little boobs, Nastumi is seductive enough for me to get horny; pleasing to the eye.
Come on, Natsumi! Unveil your lower part!
What defines an x-rated figure is up to whether you can remove the lower part. Just show me your splendid limbs!!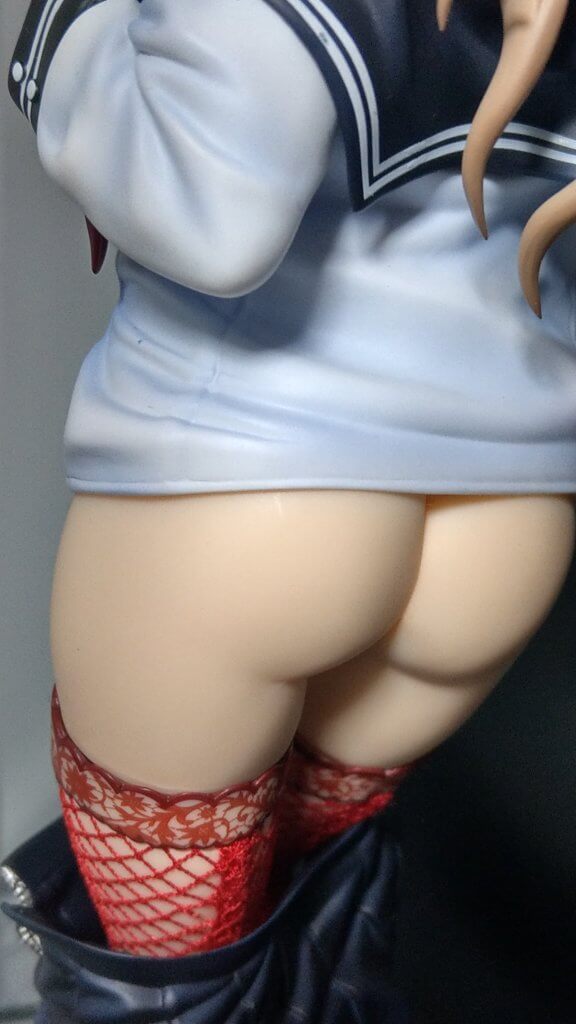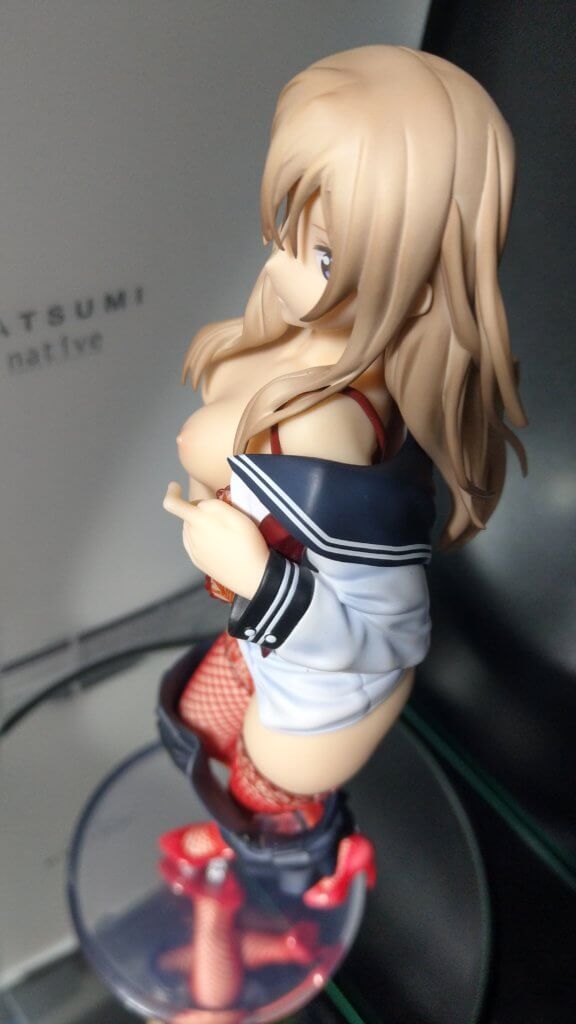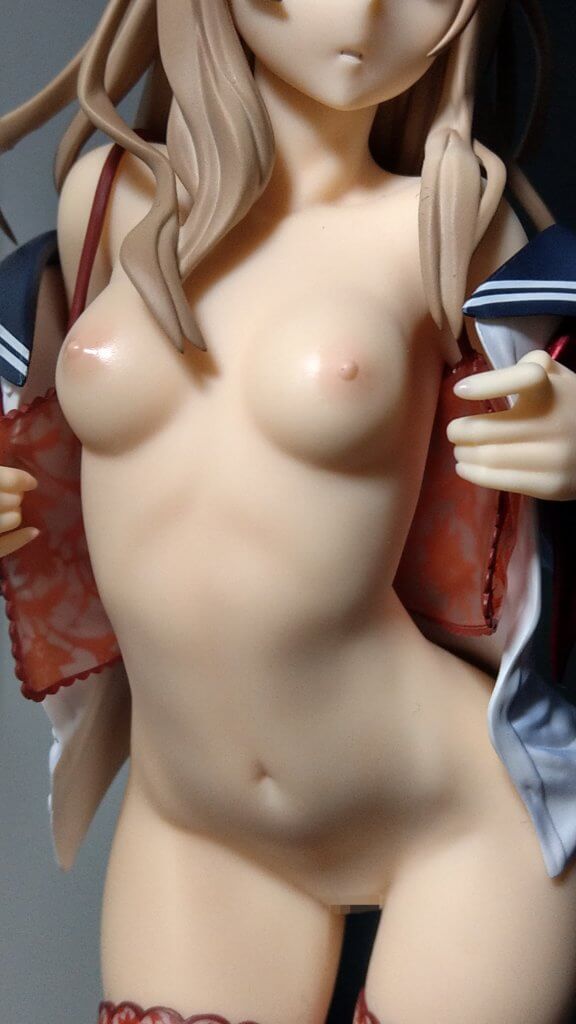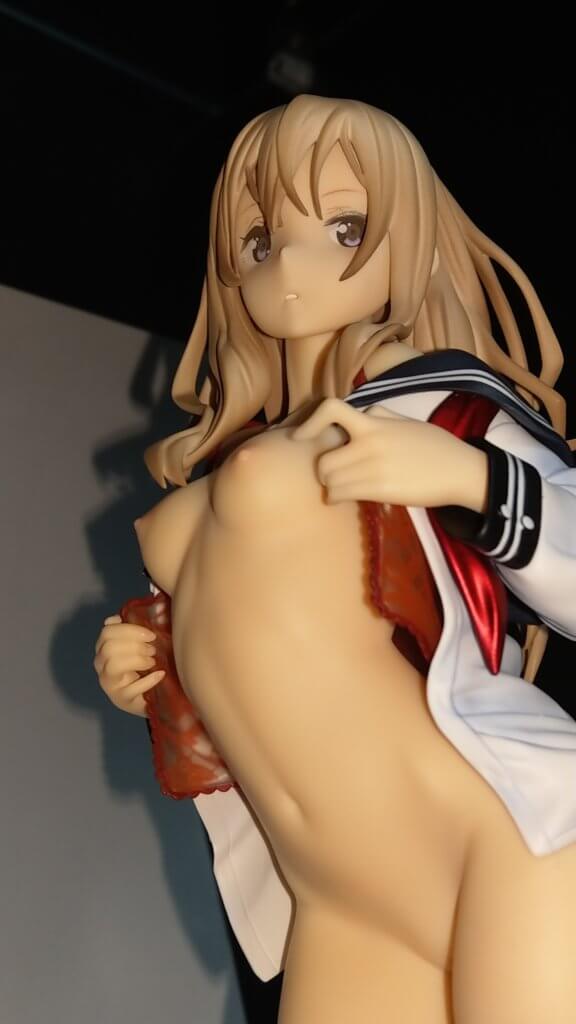 This slideshow requires JavaScript.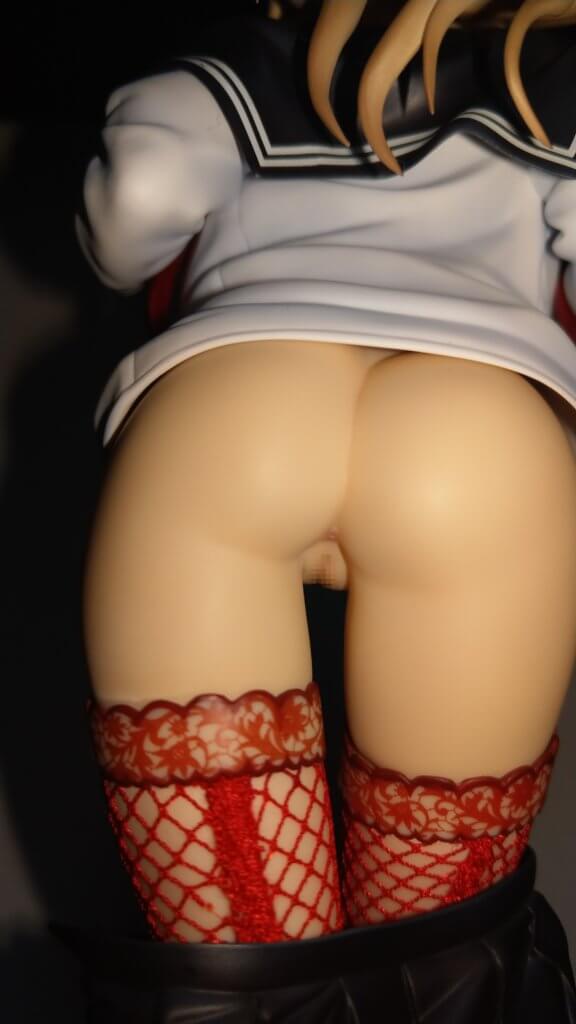 Her designer, saitom draws pubic hair distinctively, so I expected this figure to be somewhat hairy. There's no hair found between her loins.
For no reason, I was under the illusion that porn figures did not have anuses, but they did actually. It'd be unnatural if Girls had pussies, but not anuses.
This is my first porn figure, which caused me to get super hyper as I remove her outfit. Since I love her limbs, I keep her undressed on display.
The exclusive torso and swimsuit
The bonus was available to only five people, quite a rare item. Fortunately, I won one so let you guys see.
This box contains the torso and swimsuit.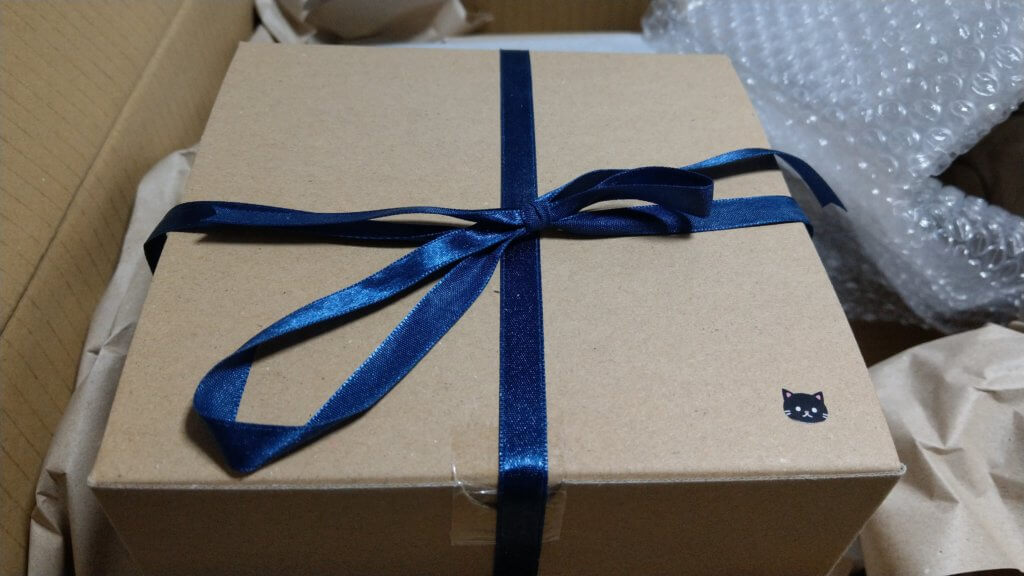 There's a lovely cat sticker on the lower right. Come to think of it, saitom adores cats and named his circle after the animal.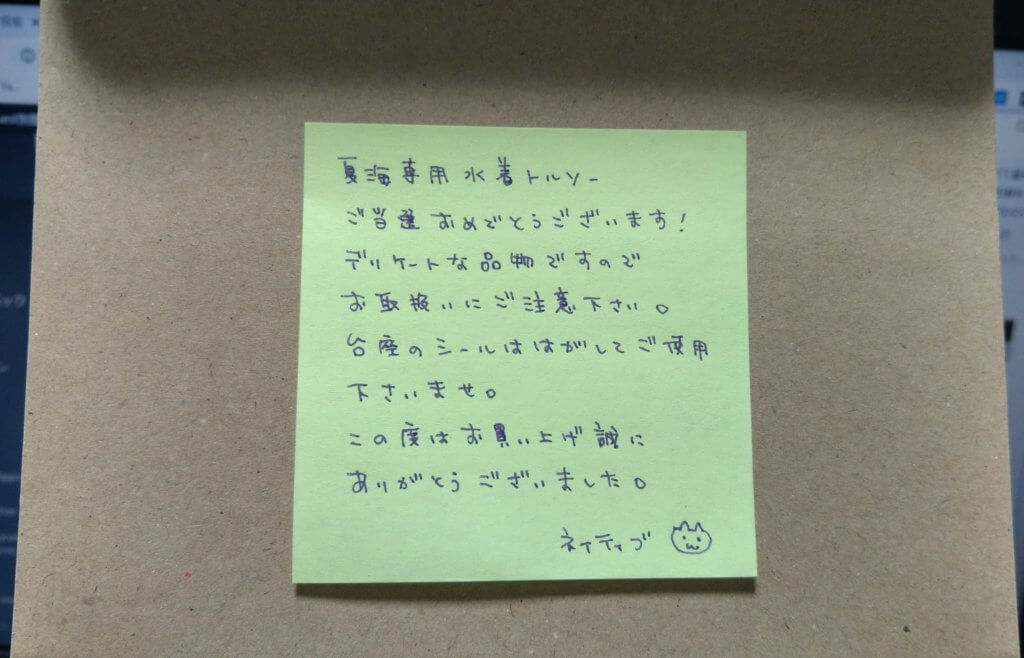 Judging from the handwriting, a woman may have written this message. The cat sticker and girly handwriting, I can't associate them with a porn-figure manufacturer lol
It's not half bad, though.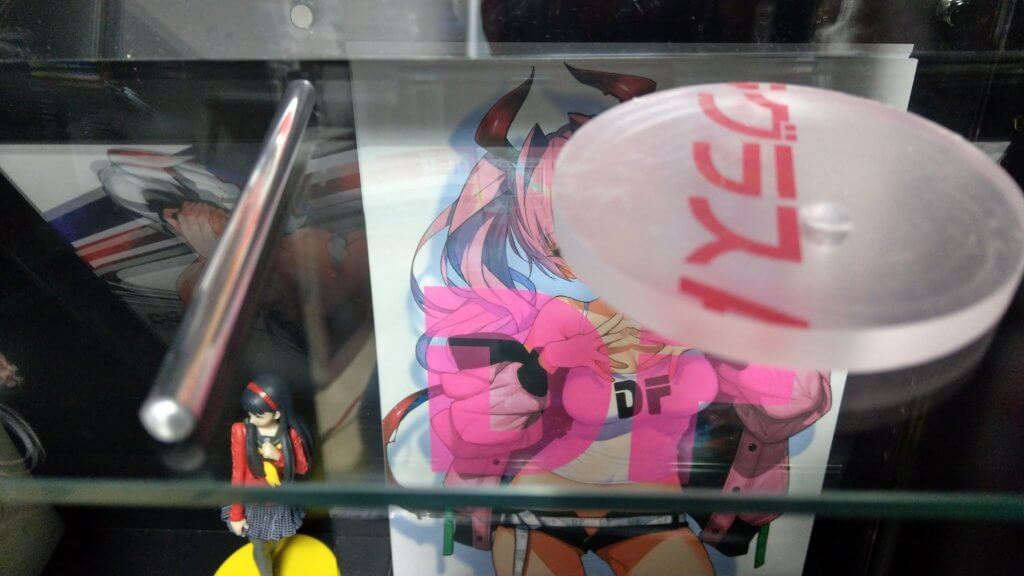 You'll be at a loss how to handle too many parts at times, but this torso resolves the issue! It allows you to display her swimsuit together, which is pretty good.
Unfortunately, this torso is a part for display only, not for a joint.
This slideshow requires JavaScript.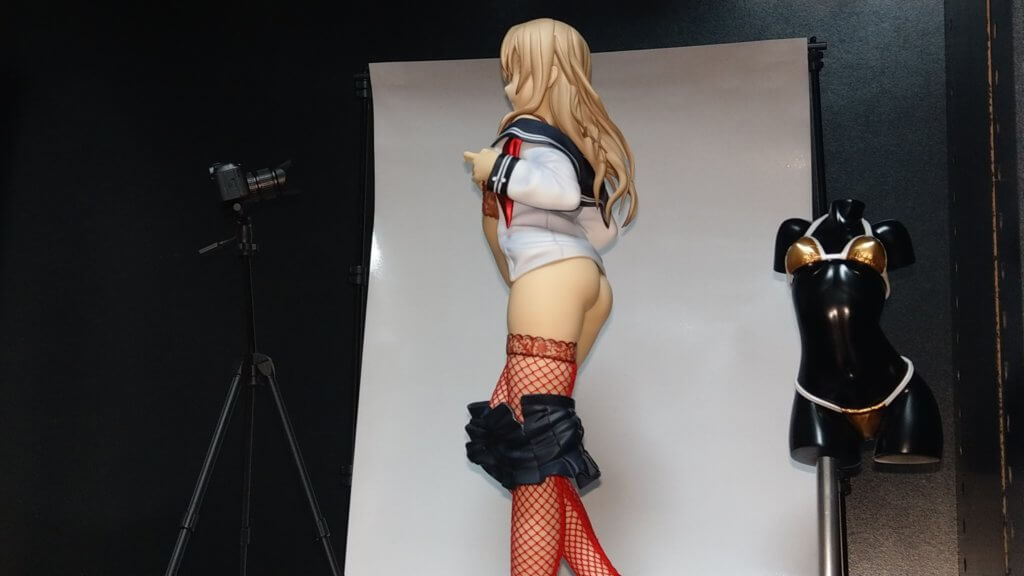 Here's the upper swimsuit. I guess I'm supposed to paint it to my taste. I don't know how to paint a figure, so put it on her anyway.
This slideshow requires JavaScript.
Wearing the plain swimsuit
This slideshow requires JavaScript.
Well, this is rather good. It goes well together with her skin color.
It's over! Thank you Natsumi!!
I'd never bought a porn figure before but enjoyed every inch of her body, which seemed advantageous against the general ones.
It's so fun to strip her to the skin. Nevertheless, I don't want to attach and detach the parts too often so I can keep it as it is. The figure itself is magnificent except for different facial features, not to say those are all bad, but I have to handle it with care. Otherwise I'll damage her tights.
Good thing studio sets come with the figure. The background stand and paper, however, far too clumsy. Screw parts for the stand are such fragile they bend easily as I turned it a bit hard. As a result, the stand became unstable and frustrating to take photos with.
The background paper is really curly; brought the stand down, and u-shaped plastic parts failed to withstand the curly paper and came off quite often.
If you were all thumbs, you'd have tp handle the fragile parts with great care.
Vulnarable as it is, I love this figure and recommend it to those who have not had a porn figure before. Some of you may find it embarrassing to get a porn figure as I did, but having one could change your mindset; it's very satisfactory.
Just think of nudity and nude statue. Porn figures are not any different when it comes to depicting beauty.
So just put trivial things out of your mind, and you'll get immersed in something beautiful. At least I feel so now.
P.S.
When I began to collect figures, I thought I'd never a porn one, but the encounter with saitom—since purchasing his doujinshi at C95, my life changed completely. I'm all about him and want his goods so badly.
So here in Otakonquest annex, I show you saitom items that are not suitable for Otakonquest.
In May, Yu Usada from Zimakupiza comes out from Skytube. I'm wondering how 1/6 scale describes her valputuous body? I can't wait!!