I'm surprised there are quite a few bonuses coming with Doujinshi; sometimes different stores have different rewards, sometimes they're exclusive for a venue, and other time you'll be required to buy it together with its doujinshi.
I've been collecting saitom goods since C95, and to be more precise, greatly influenced by Xenoblade Chronicles 2. So I decided to write a post about what you can get from 'DF' purchase.
For those interested in saitom like me, this post goes into detail about the related items.
What is 'DF'?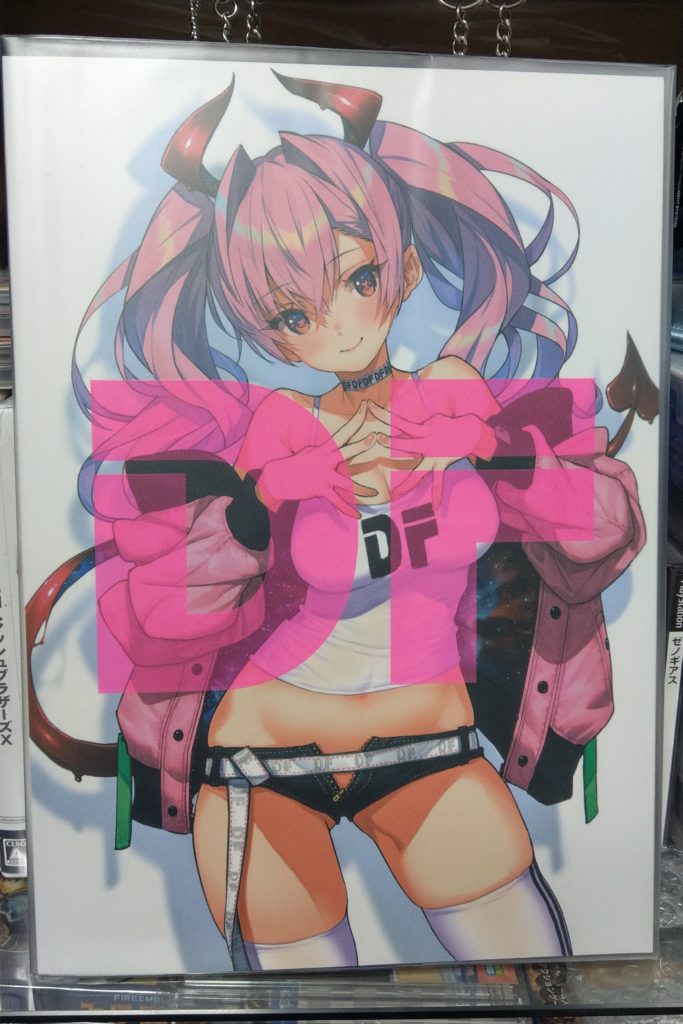 This is an full-colored art work collection featuring demon girls drawn by Master saitom. A bunch of chicks who are sexy, stylish, lovelily girlish will entice you in a fashionable way.
(Citation: The TORANOANA item page)
'DF' is the Doujinshi newly distributed by saitom at C95, which took place on December 31, 2018. You can buy it for 1,300 yen at various shops, regardless of online or physical; A4-sized and 24 pages in all.
Speaking of Doujinshi, they may remind many of you of porn manga. This one, however, is an illustration works that are based on what saitom uploaded on say, Twitter, not giving any X-rated contents.  There's admittedly something explicit, and yet only about where some nipples are visible.
So you're allowed to buy one if you're minors.
Shop exclusive
The bonuses vary from shop to shop.
TORANOANA
When you order one on TORANOANA, it comes with a pair of bromide photographs based on DF illustrations.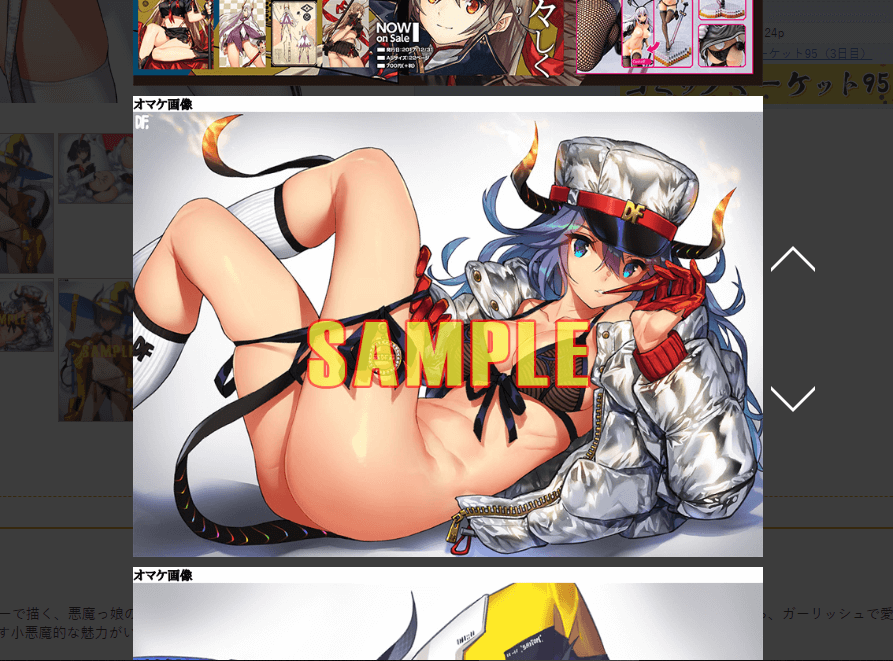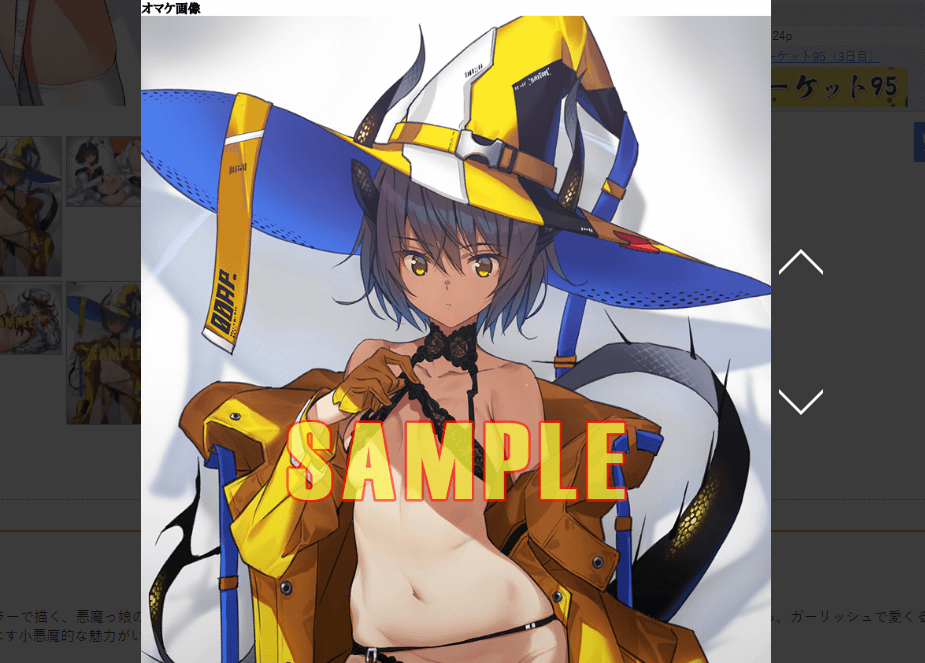 Bromide
Those bromide pictures are L-sized, measuring 89x127mm.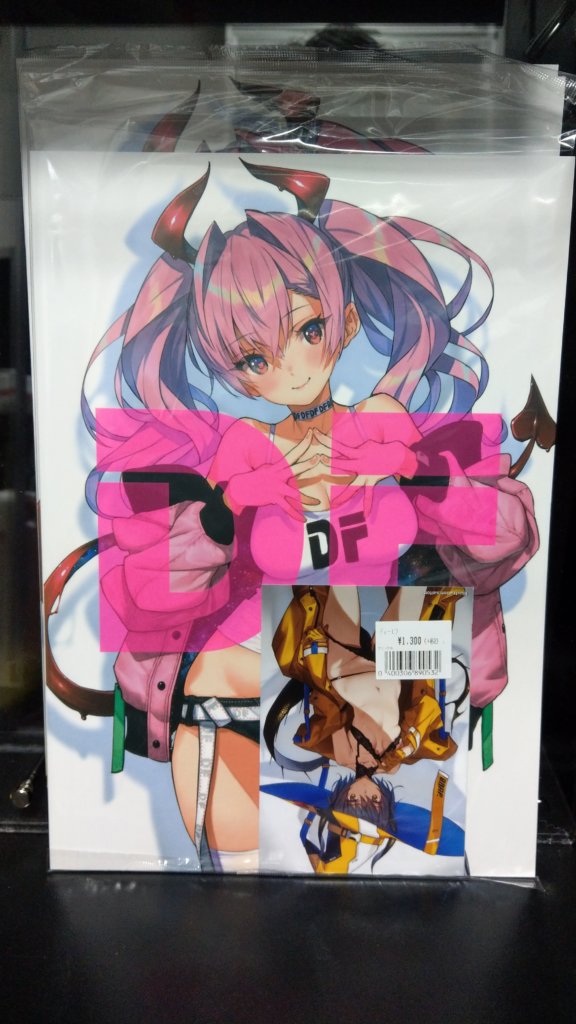 TORANOANA exclusive B2 tapestry set
They have a combination of tapestry and DF available that is 4,104 yen. To get the item, you'll have to buy it together with DF, hence the high price.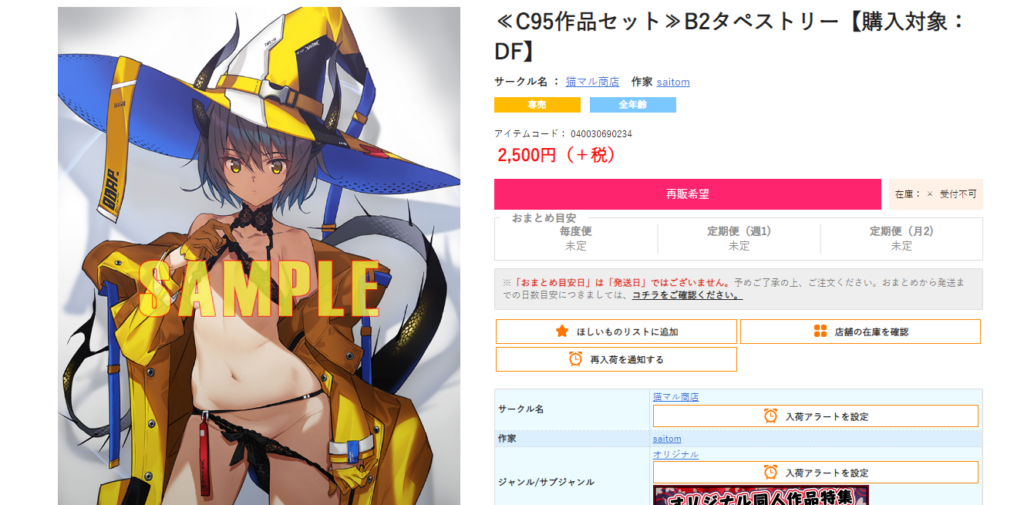 It's been quite long since the launch date, so it's already out of stock. It's up to you whether you push the EXpect a RESELL button or go on Auction or to secondhand shops.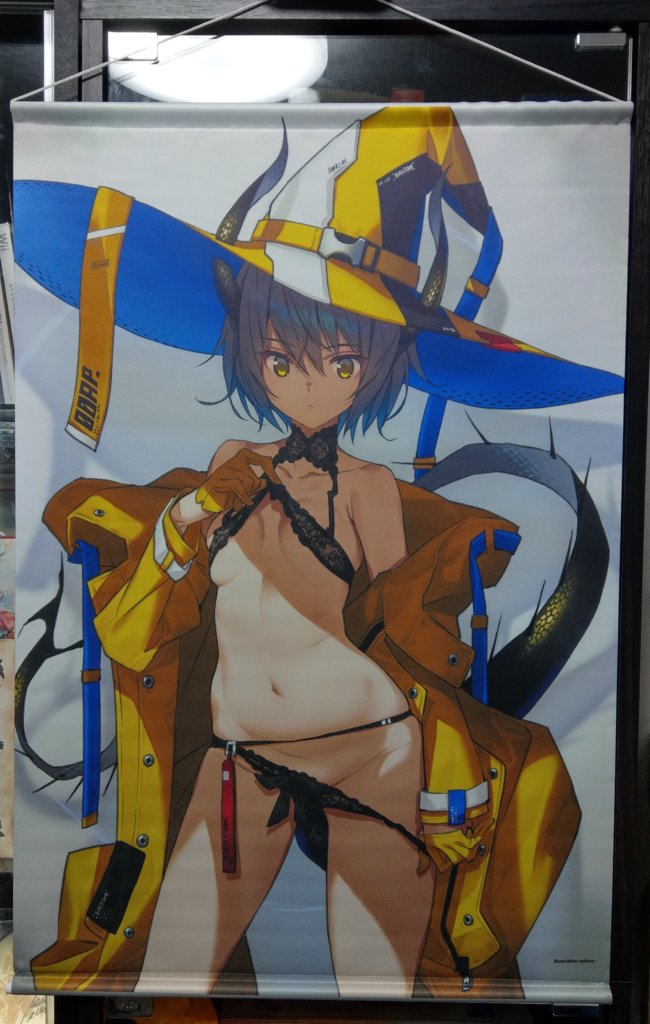 【Winning an auction】
Some of you may wonder if it is ok to get doujinshi on Auction even though authors forbid anyone from selling them in the way. At a personal point of view, I always try to give a profit to creators so feel reluctant to win their doujinshi on Auction, but this is not the case with something rare that I can't purchase any longer at stores.
Goods go bad soon, I mean, they are not available forever. Since you might place an order or learn the author too late, old items are prone to becoming elusive.
Only, in that case, I make the most of auction and secondhand shops. Of course, some people will not be pleased, but I'd say they won't get that angry with those longing for their goods, given that they take good care of their fans.
So IMO you can use auction if you have to, while I don't approve or disapprove.
Melonbooks
Melonbooks doesn't offer a sealed bonus. Like TORANOANA, it has a tapestry set available at the same price: 4,104 yen.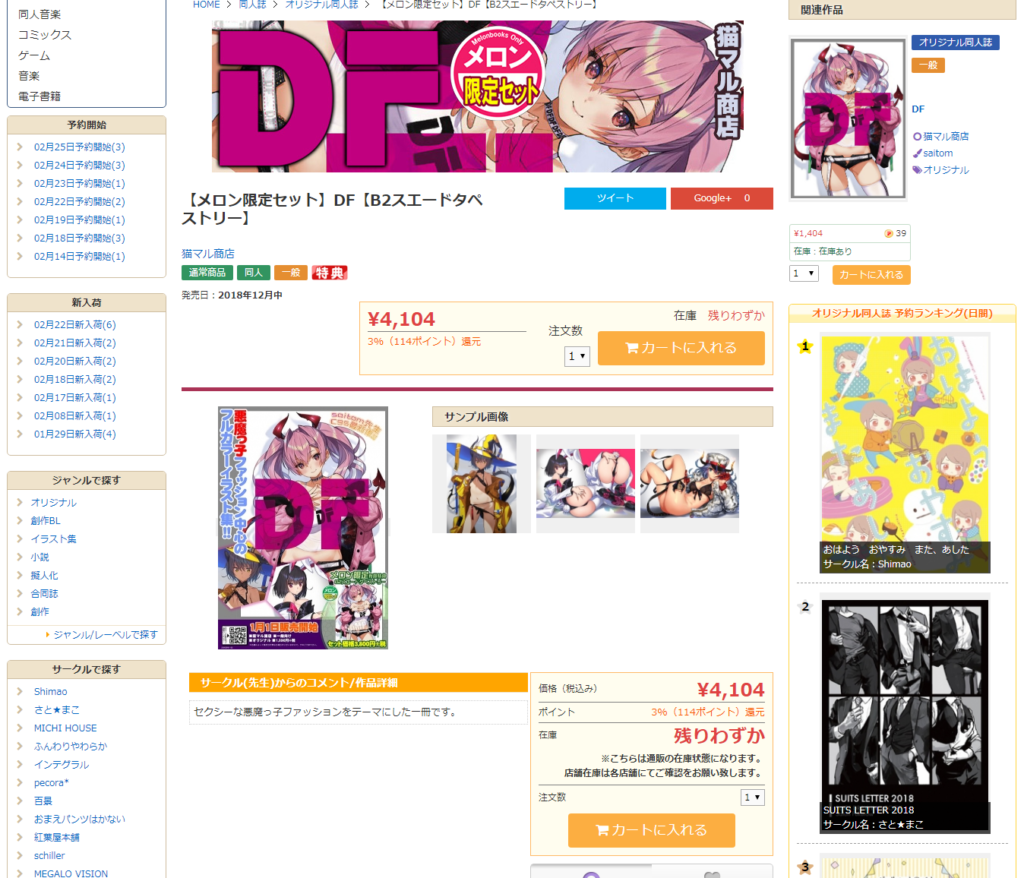 Keibunsha
You can get two postal cards sealed in DF.  No tapestry set is available there.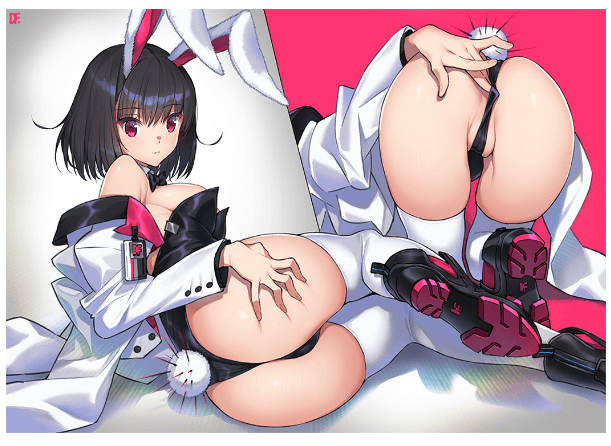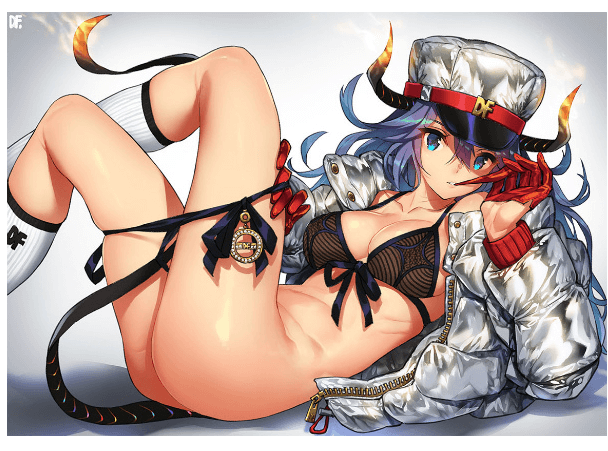 COMIC ZIN
No rewards.
会場限定特典
As far as I know, saitom takes part in doujin conventions so often and intend bonuses for each venue.
(C95) Comic Market 95
He distributed a postcard-sized sticker and bromide photograph. One is based on DF and the other Bradamante from Fate Grand Order, for which he designed her.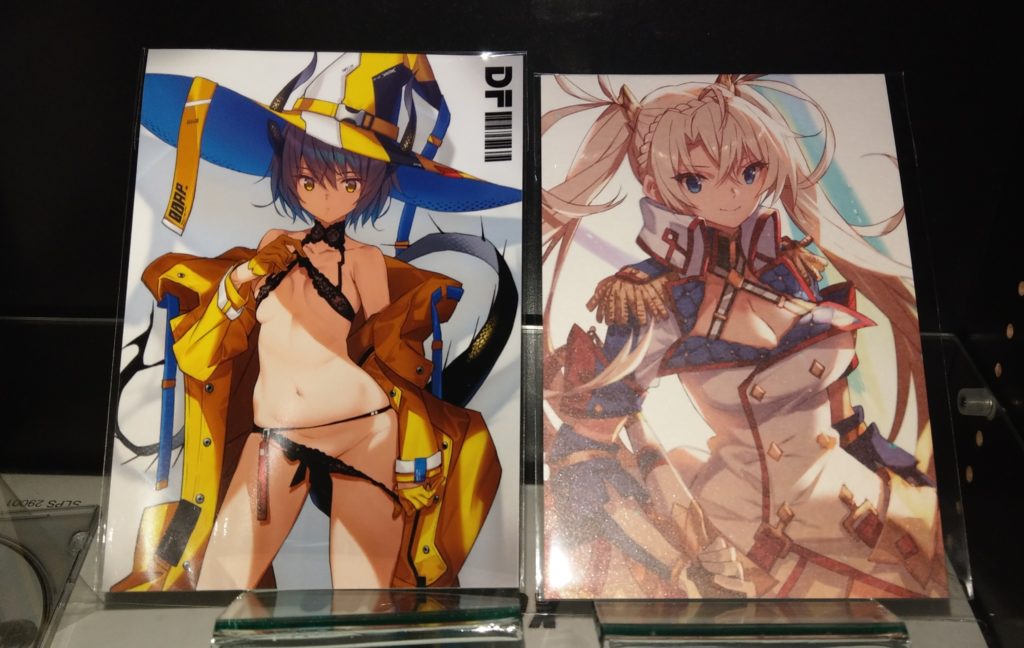 As I said, they're a sticker and bromide photo. DF girl feels smooth at the surface while Bradamante feels grainy.
Comitia
There was a distibution of two bromide cards. The girls are the same with TORANOANA and Keibunsha, but the designs are not.
The size is A6, the postcard-sized though called 'Bromide.'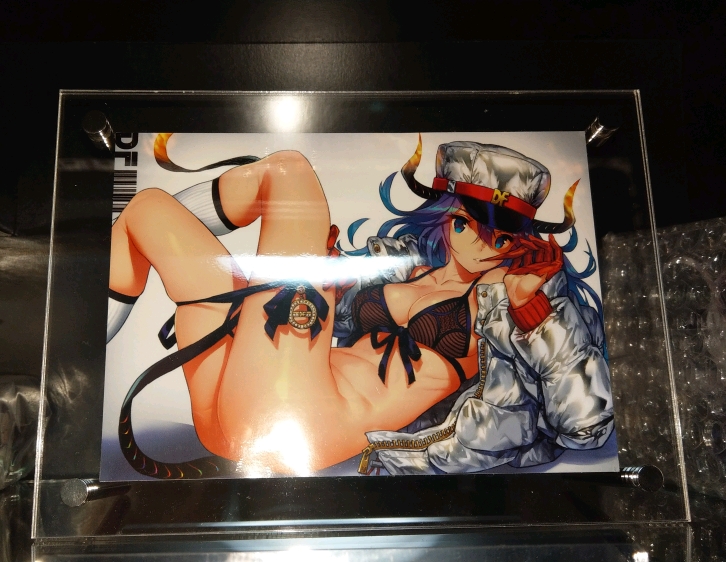 【Uchu-chan】
There was also a distribution, while it's not a bonus, of acrylic figure featuring a girl from DF. The figure sold for 1,000 yen, a bit expensive in comparison with a commercial one, but still, I love it.
Wrapup
How was it? Did you find something great? I put the list for the items shown in this post. Bye for now!
DF bonuses and related goods
TORANOANA sealed bromide photographs

(1,300 yen)
TORANOANA B2 tapestry set

(4,104 yen)
Melonbooks B2 tapestry set

(4,104 yen)
Keibunsha sealed bromide photographs

(1,300 yen)
C95 distributed bromide and sticker
Comitia distributed bromide photograph
Acrylic figure 'Uchu-chan'(1,000 yen)