What is "Queen's Blade"?
Queen's Blade is an anime that centers on beautiful hot chicks and women originating from visual books published before the anime adaptation. Most of the character designers were famous for their artworks, especially of hentai doujinshi, manga or something like that.
What I'm showing you now is "Maso-kenki Kaguya pillowcase," which is based on Kaguya from Queen's Blade Grimoire and its OVA; she is designed and illustrated by saitom, aka Saito Masatsugu.
About this item
Price
:3,240 yen
1)
about 30 bucks
(
Postage: 700 yen
2)
6.4 bucks
)
Dimensions
:W430mm×H630mm
Material
:Smooth Knit
Illust
:saitom
Origin
:Queen's Blade Grimoire
Maso-kenki Kaguya 
Publisher
:HobbyJAPAN
Packaging
First off, let me tell you how it's packaged.
Click here to see the images first.
Hobby Japan charges you 700 yen for any purchase anywhere you buy their products such as on Amazon and its official website.
In Japan, higher shipping costs have been such an issue for the last five years because of more people using e-commerce. Some delivery companies could not handle all customers any longer, hence higher delivery fees. So I can not expect anymore. Japanese people are prone to demanding excessive services that can be painful to delivery industries, so we have to be more humble considering the background.
Despite that though, they don't have a free shipping service available and charging 700 yen a purchase is quite costly. Is it just me or the packaging could be better? Amiami could do it more appropriately at a lower price: 500 yen.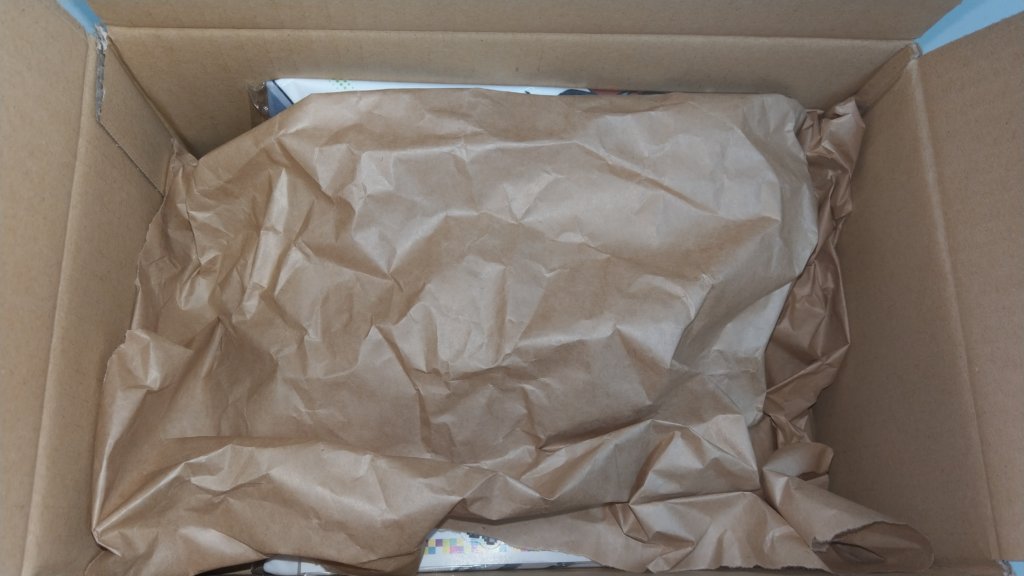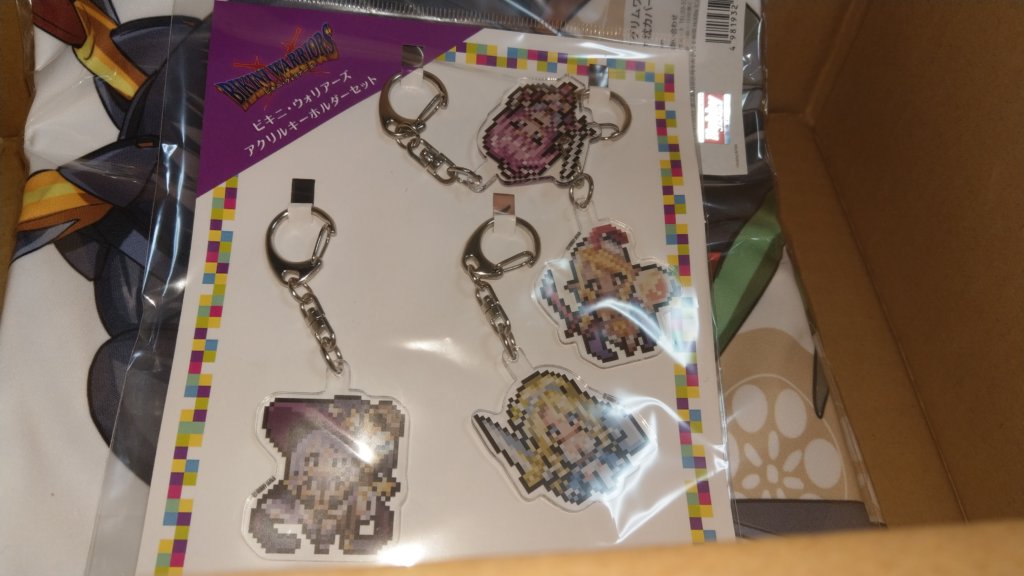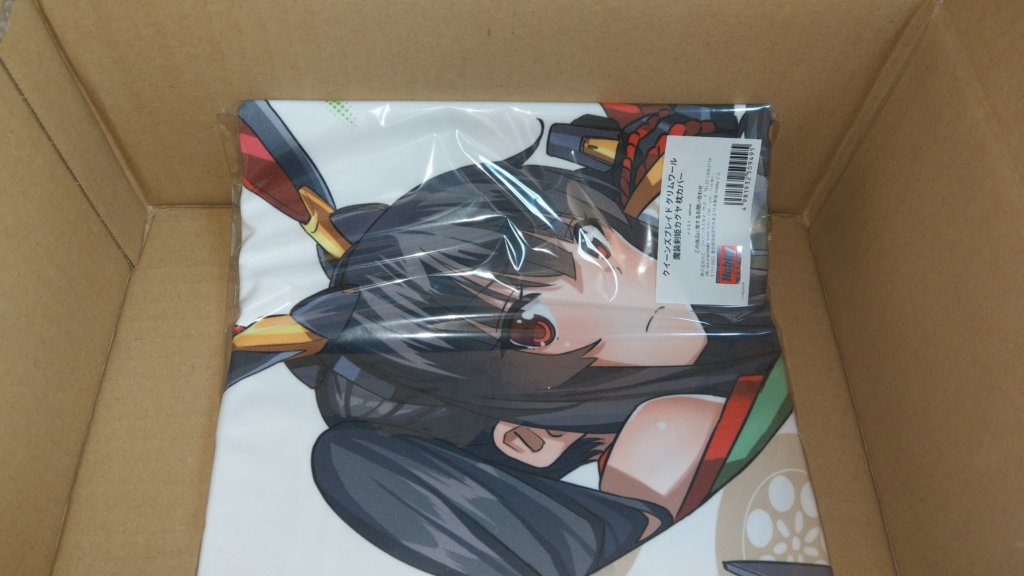 Let's open it up!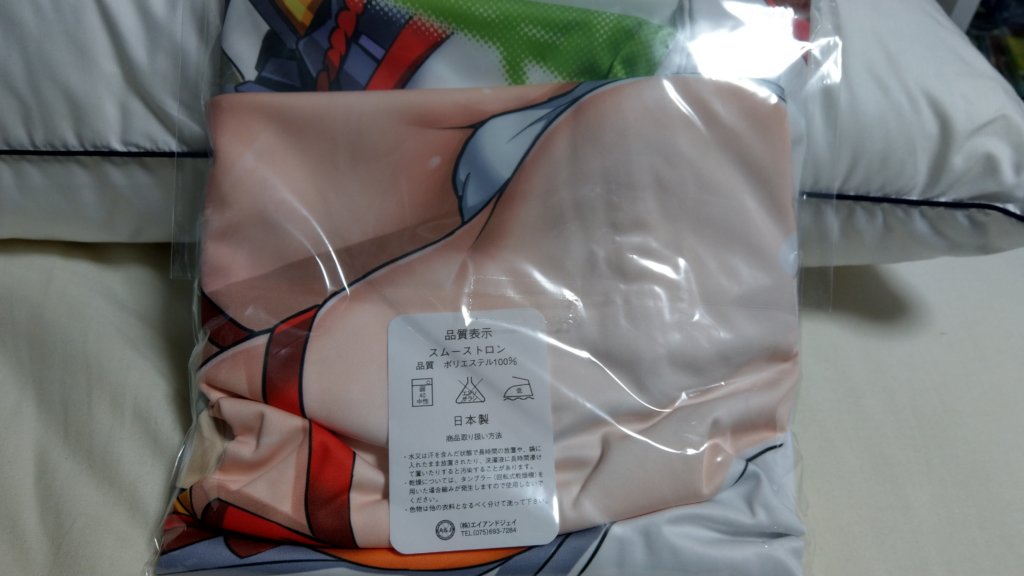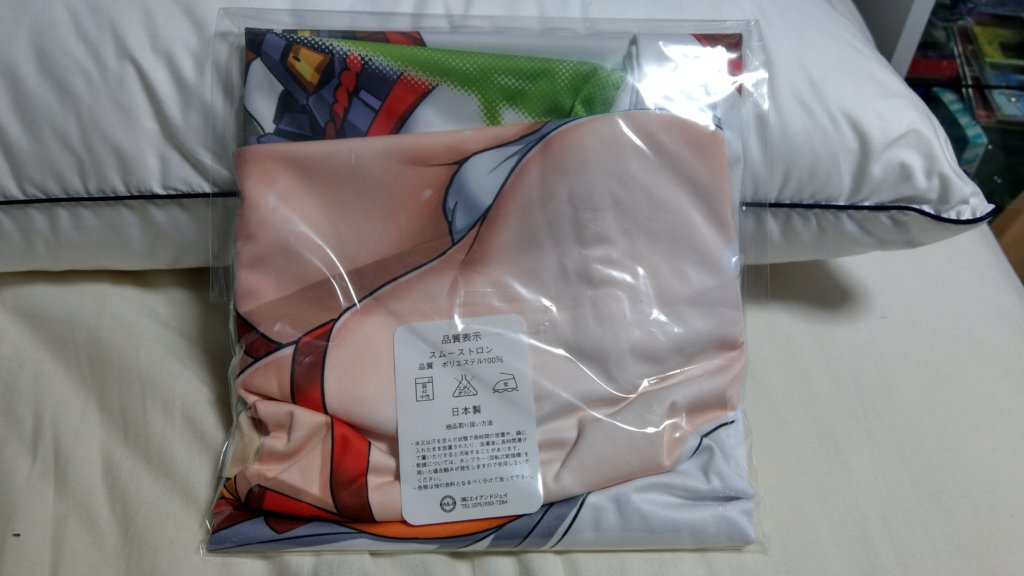 Front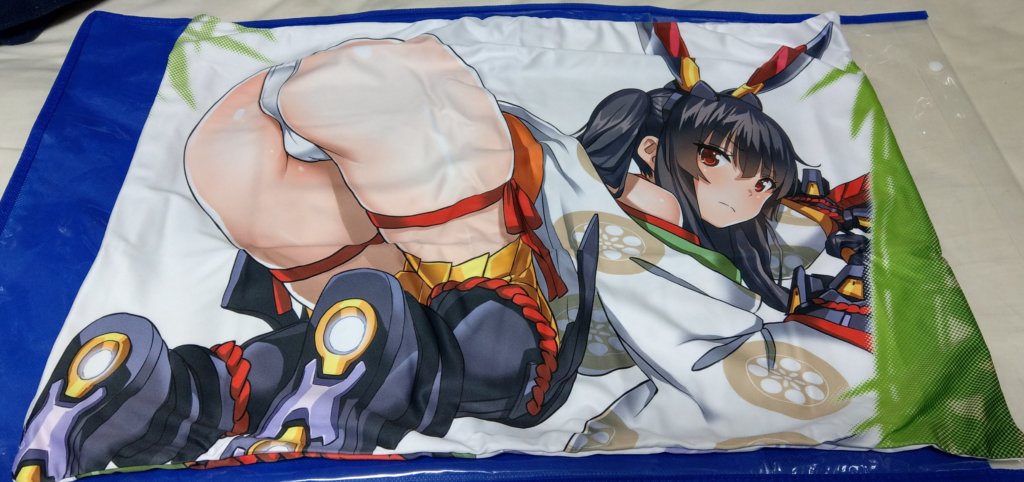 Back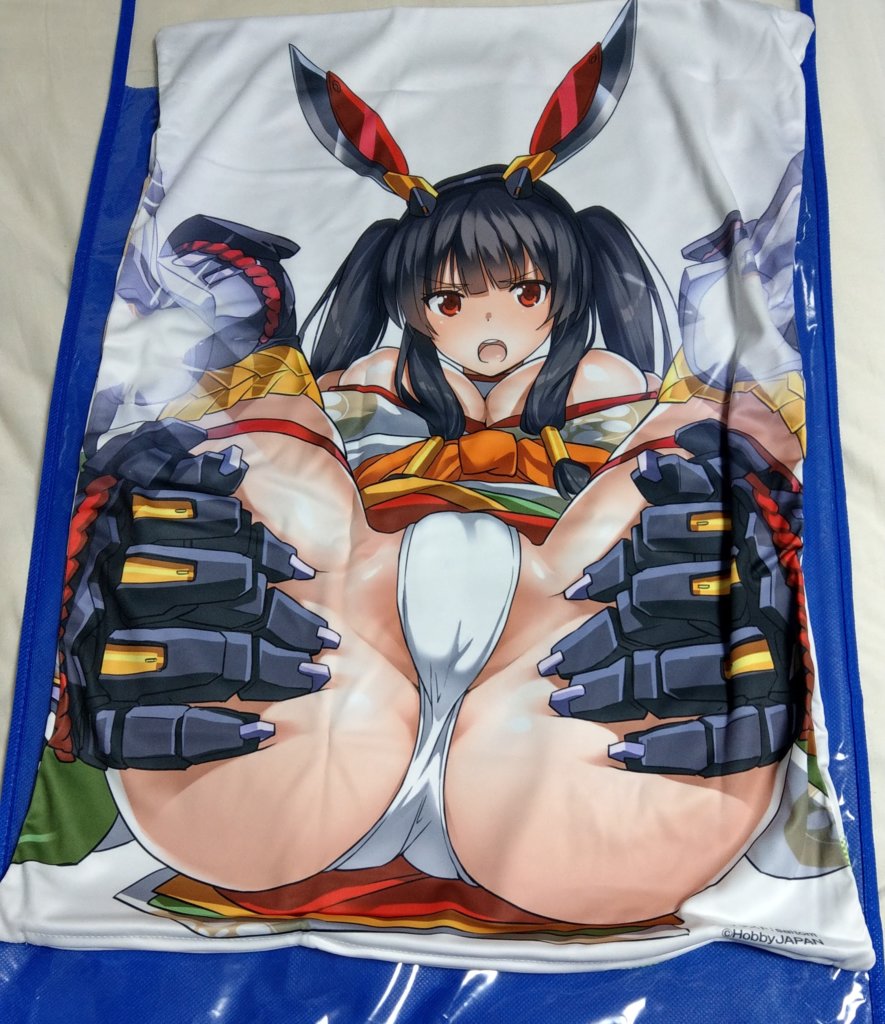 I haven't read the book or seen the anime yet, but as far as I know, the movement she's making on the back of the cover is Getsurei-hō.
Her wrinkled panty turns me on.
Her equipment is a weapon, as the name says, and she's not a cyborg herself.
As her name Kaguya suggests, She originates from an old Japanese tale called Taketori-Monogatari 3)It's about the girl born from a bambooor simply Kaguyahime 4)Princess Kaguya.
Many noblemen proposed and gave a tribute to her, one of which was a set of weapons.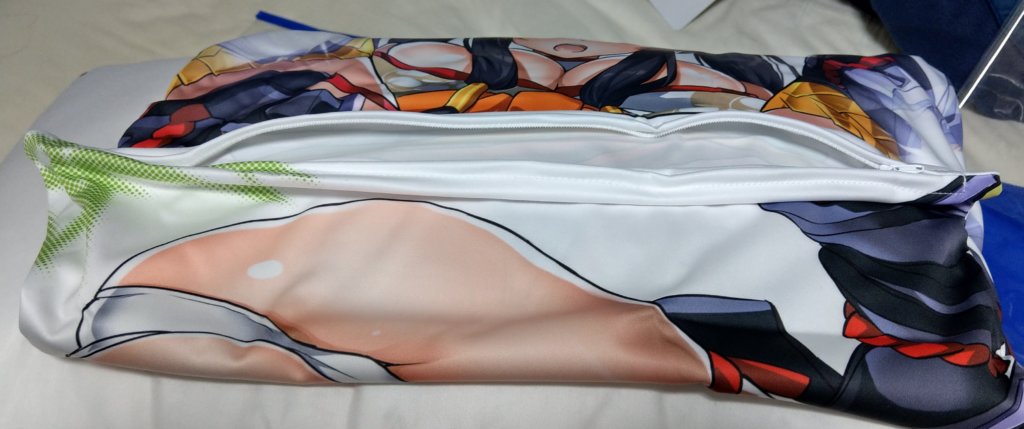 Try it on!
Front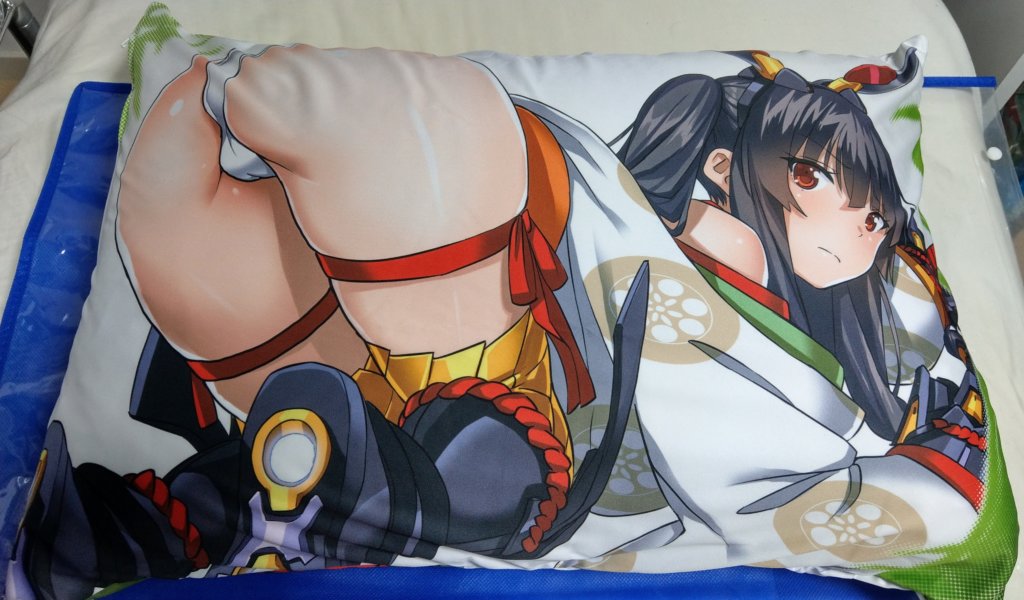 Back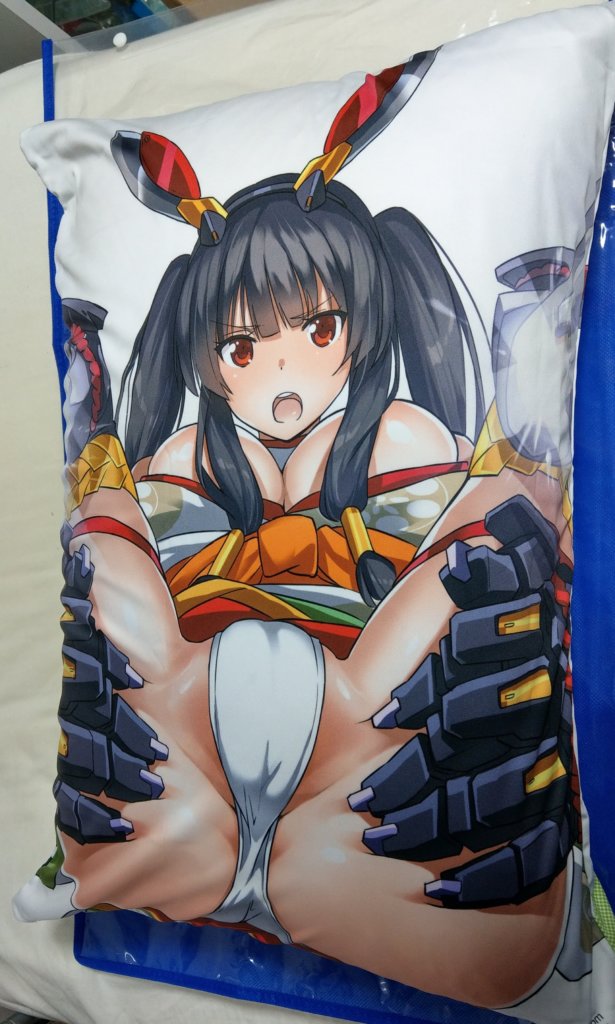 It doesn't fit in with my pillow, but the fluffy surface makes the picture look a lot greater, and for the backside, her crotch is on the swollen part of the cushion that noticeably emphasizes it, which is so sexually provocative.
It's interesting, though I didn't know before, that how a cover looks may vary according to the structure of a pillow. I never expected to have the standpoint until purchasing.
Use it!
Now, I tell you what it feels like to sleep on the cover. The material used for the item is smooth knit, which, as the name suggests, feels pretty soft and drives me to press my cheek against it. I would look like a pervert. lol
If you had long hair, it could keep your skin from touching almost anywhere, so you might like it most when you turn over. It's pleasant to put my face down onto it. When you turn over to the left, it's just like cuddling, and when to the right, you can enjoy her outstanding hips.
Oh my gosh! I didn't expect it! I'd like to thank all the people who developed this stuff, quite impressive!
How to wash it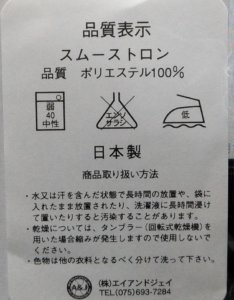 In conclusion
This is my first pillow cover ever, and it was much better than I imagined. The texture feels so good, the design is so cute, and I've got more saitom goods now.
So anyway, I recommend it to saitom fans and those who don't care about particular beddings.
If the texture seemed not good, you could display it. The item alone takes less than 40 bucks 5)though the shipping cost varies depending on where you live.
Just give it a shot!
The thing you should know
All items published by Hobby Japan have a copyright sticker attached to the package.
Here's the picture.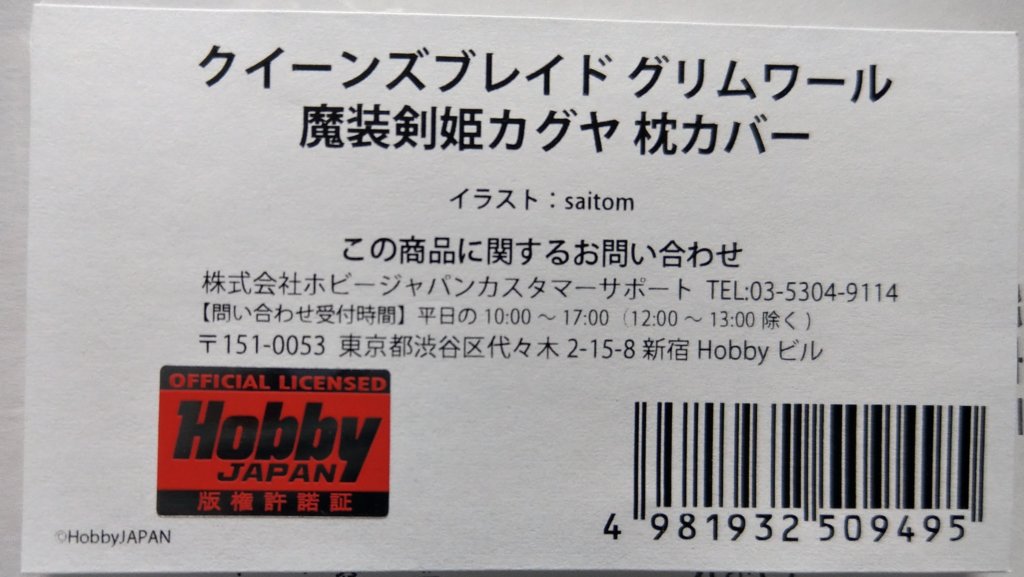 Don't buy anything with no seal affixed! You have been warned.
There are a considerable number of bootlegs circulating in and outside Japan when it comes to items for nerds.
To buy from the evil sellers is to keep them alive and thrive.
No piracy, no unhappy people, excluding money hungry pigs.
How to purchase
Purchase it on Hobby Japan online shopping or the Amazon branch.
After several months of use
I found it hard to pull out my hairs stuck in the pillowcase. And as it becomes worn out, the white texture makes it look more yellow than it really is. So this thing needs washing quite often to keep it clean.