Tapestry of Mage from Bikini Warriors!!!

About this item
Price:3,240 JPY
Scale & Dimensions:B2 [W=520mm (20.28in) L=730mm (28.47in)]
Matarial:Double Suede
Release Date: 10/2015
Artist:saitom(nekomaru-shoten)
Bikini Warriors Official Website: CLICK HERE.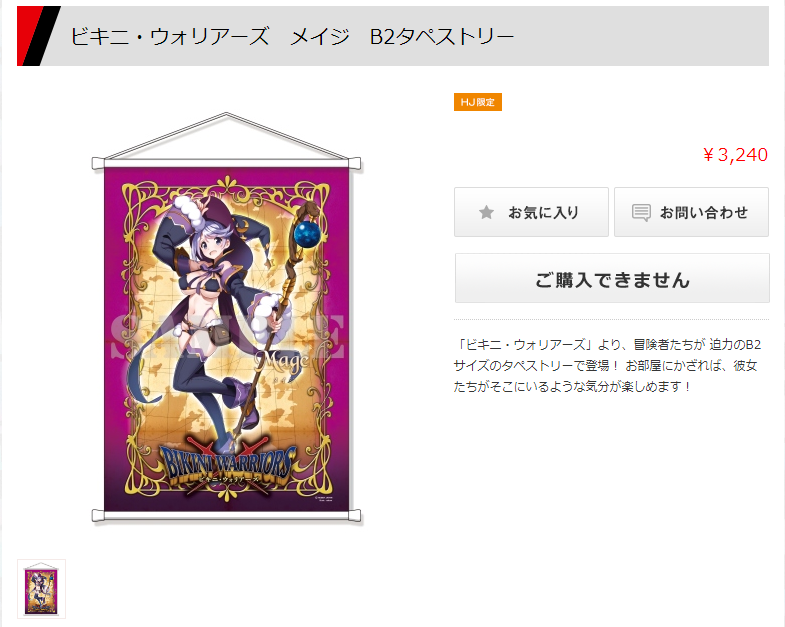 Wrapping

The thing lying above the tapestry is "Maso-kenki Kaguya pillow cover." I get into sleep on her every day.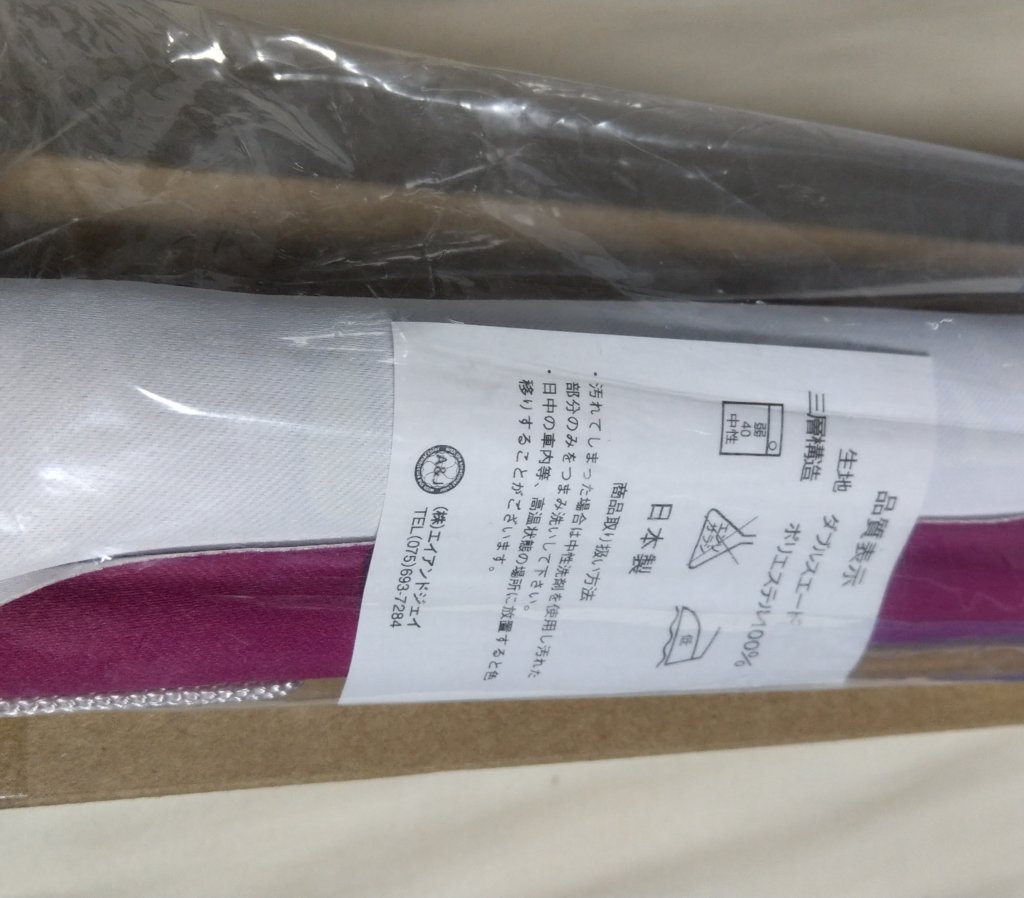 Made by A&J, which is the manufacturer of the said pillowcase.
Let's open it!
Front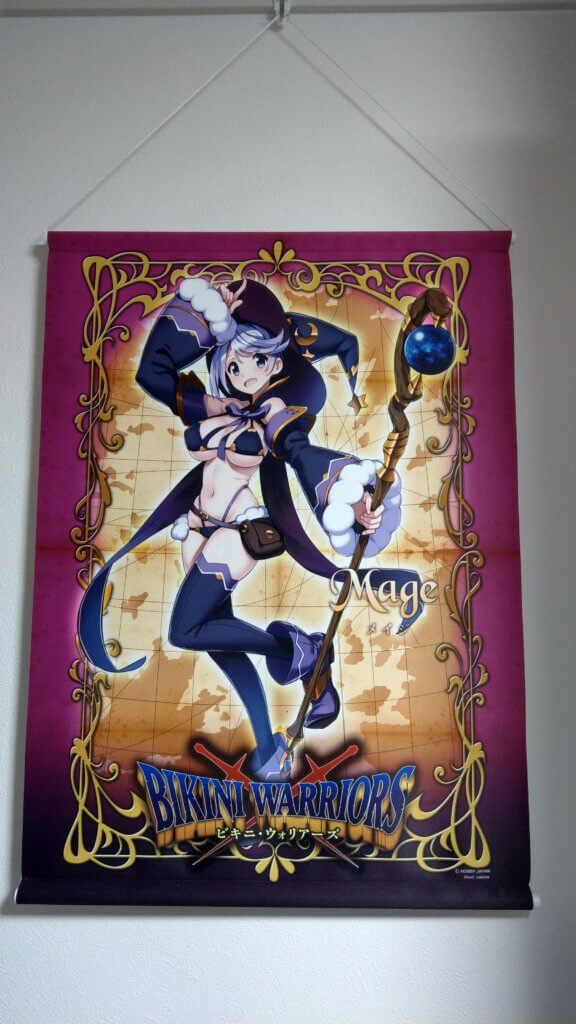 Back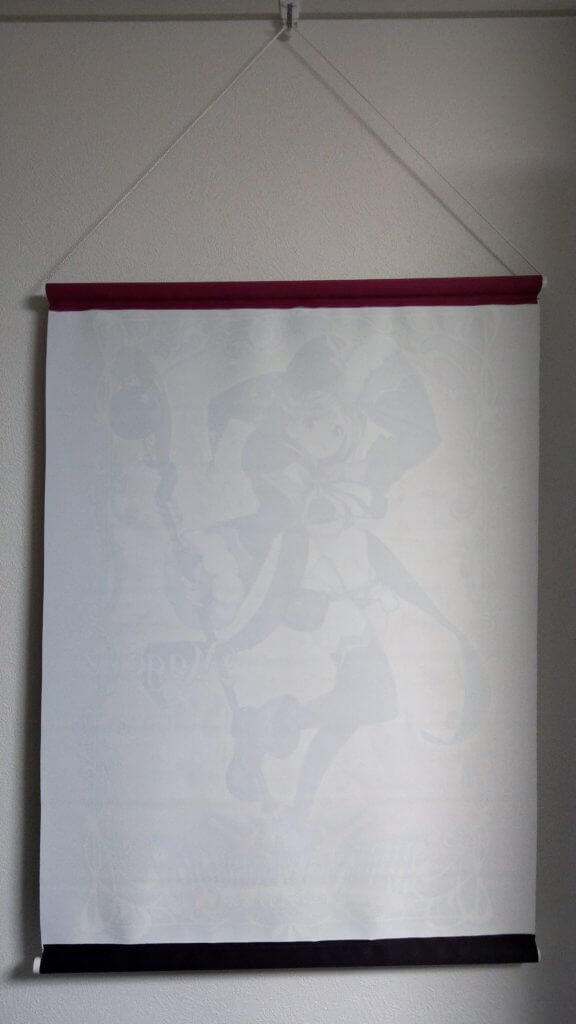 Saitom draws as cute a girl as ever. She would feel soft. 
The material is Double Suede. It feels moist and smooth rather than just soft. And it feels like a girl's skin though I've never touched it before. The gradation comes out more nicely than that of a single suede. The downside is being relatively expensive.
The pole diameter is about 2cm, which as tapestries go, is somewhat thicker. The pole is a bit longer than the tapestry width. I do believe the same length would be better.
The hanging string is very long. A short one would be easier to handle. The tapestries of which I've posted reviews also include this kind: Melonbooks exclusive saitom's original character B2 tapestry【C95】.
A closer look at her breasts will make you see her nipples through her bikini, well, so lewd!
What those outfits consist of is one of the eternal mystery, I think?
Smaller in size
This is B2-sized tapestry but a lot shorter in length than the general one. Here's a picture for comparison.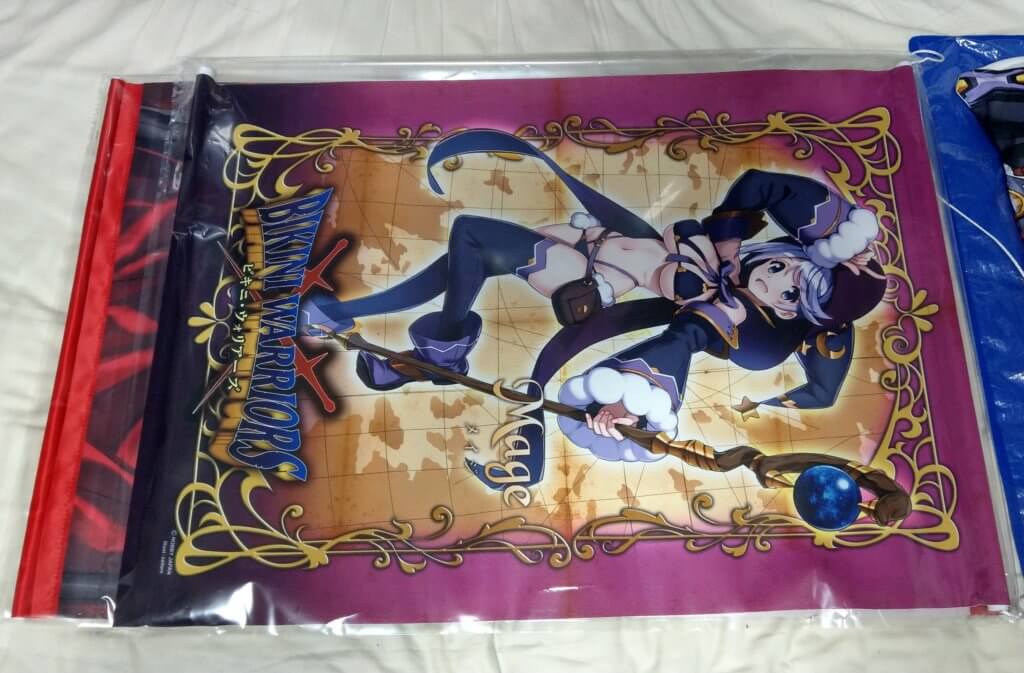 Compared with "TORANOANA exclusive B2 tapestry with saitom Illustration Works," the Mage one is much smaller. Perhaps it's the shortest of the saitom tapestries in my possession.
Side Note: I put tapestries in plastic cases for protection.
So how is it?
If you're a fan of saitom or Mage, then buy one1)I'm always saying likewise lol. Hang it on a white wall will make it look cooler and greater.
The problem is its low availability. I kept track on e-commerce sites such as Mandarake and Rashinban, eventually obtaining this one on Yahoo Auction.
That being said, the current market price is not that high, so when you come across, buy it right off the bat. Maybe 5000 JPY including tax will do.
I'd like to get another Mage tapestry, but there are rip-offs in circulation. Look forward to my review until I get one.