Another saitom tapestry for TORANOANA.
"Saitom Illustration works" is his first artwork collection, which came out in February 2018. You can get it on any e-commerce websites such as Amazon, Rakuten and you name it.
This post is about the B2 tapestry for the book available on TORANOANA only.
On a side note, I didn't know it existed until I bought two, fair enough.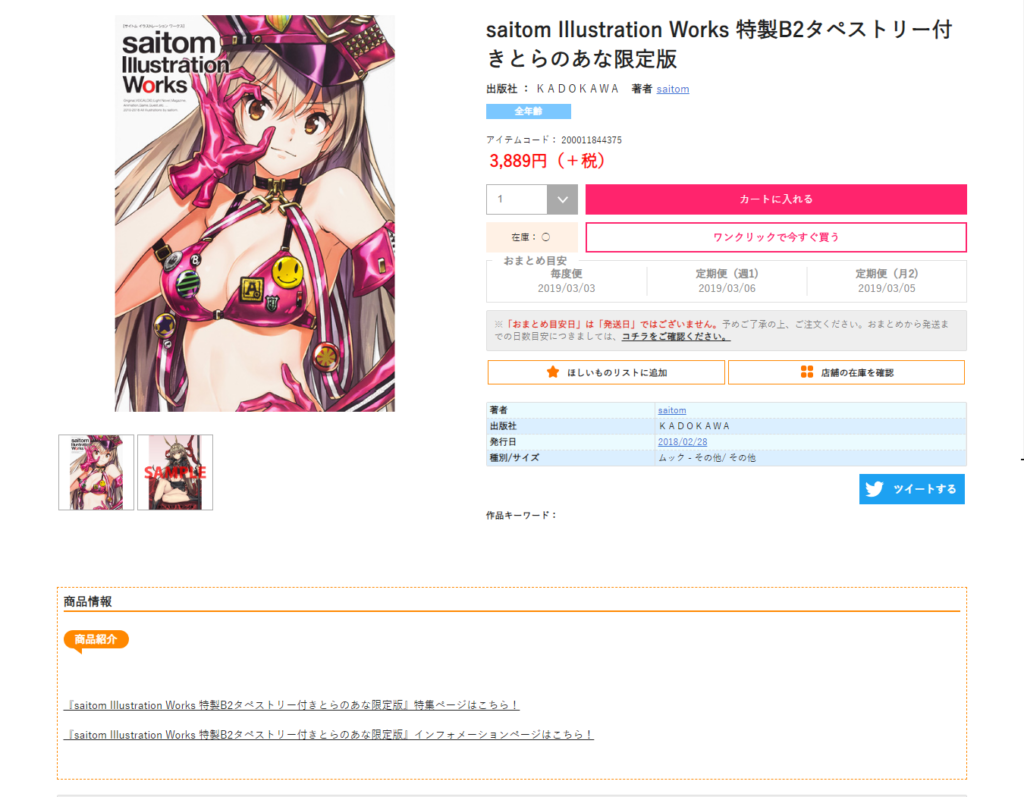 THE ORIGIN
I've already posted the two articles about saitom tapestries based on DF; it's the newly issued doujin in Comiket 95. The illustration for this tapestry dates back to Nanten from C93(12/31/2017).
What is Nanten?
It's about high-school girls dressing like samurai—especially of Sengoku era, the combination of those chicks with Japanese armors.
The doujin is rated "for everyone," so I'd recommend you if you loved his artworks, but not pornography.
Anyway, I'm wondering why they adopted the Nanten cover girl, not the original one from saitom Illustration Works?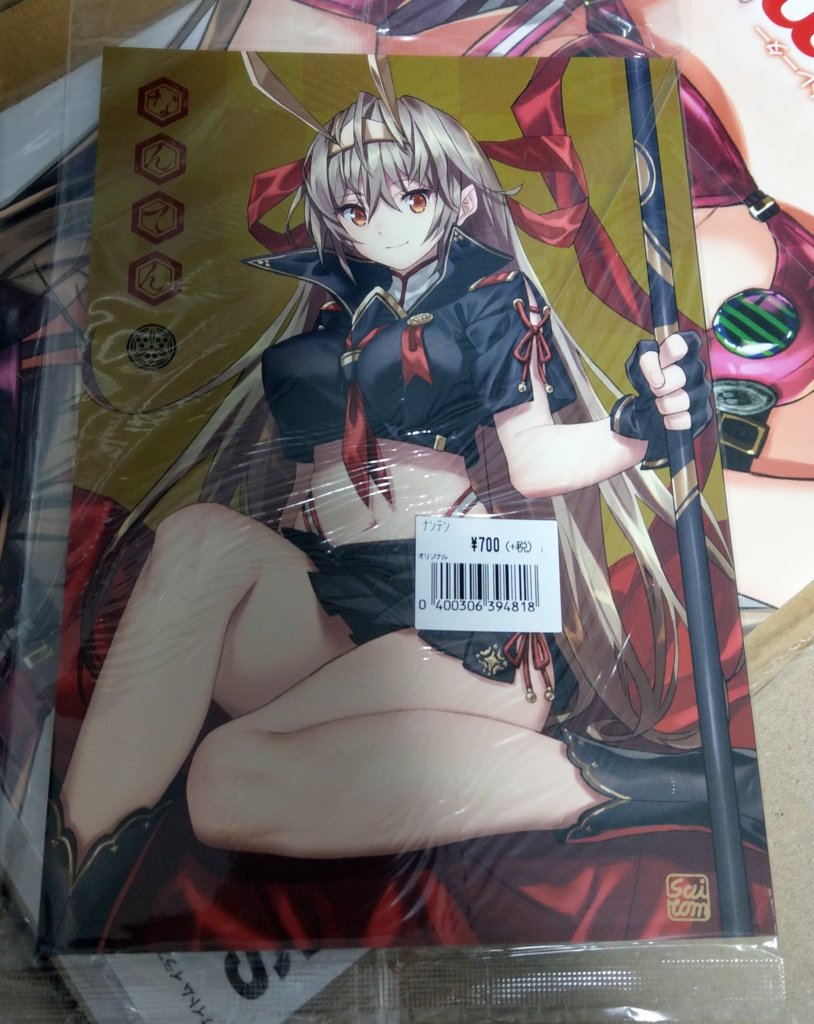 Nanten info page
https://ec.toranoana.shop/tora/ec/item/040030639481/
【About this item】
TORANOANA exclusive B2 tapestry with saitom Illustration Works

Author: saitom
Price:4,200 yen(Book:2,700 yen, Tapestry:1,500 yen)
Publisher: KADOKAWA
Date of issue:2/28/2019
Size:A4(29.4 x 20.8 x 2 cm)・B2(78 x 51 cm)
The Package
First off, I'd like to show you how it was delivered.
Click here to jump to the item pics.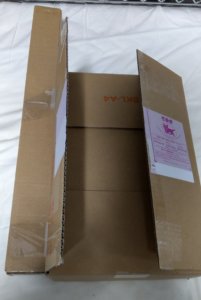 I received the small box taped to the bigger one. It feels a little bit oversized, but much better than Melonbooks when it comes to careful packaging.
Unboxing and enjoying it!!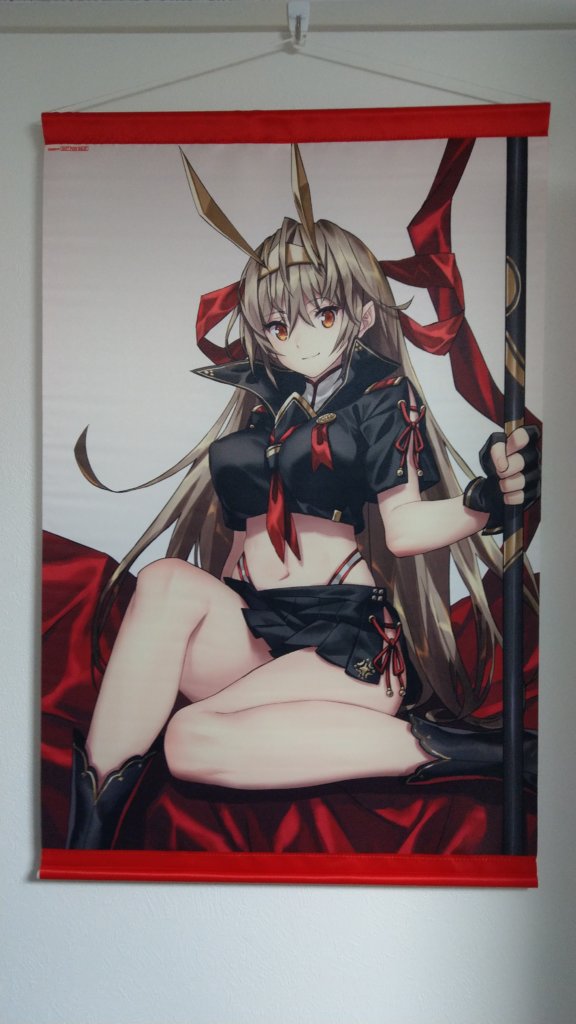 The texture is nothing remarkable just like a mediocre tapestry as good as the DF's. She has noticeably large boobs even underneath the uniform, curvy waist, and voluptuous thighs, pretty pleasing to the eye.
It's always good to see a woman like her.
Believe or not, this item is 1,200 yen less than DF's, and to purchase it not only do you have to buy it together with the book, but both of the prices are pretty much the same, so are the actual producing costs. I'd say they are of the same quality.
That seems like a rip-off, considering how much the DF book costs, though.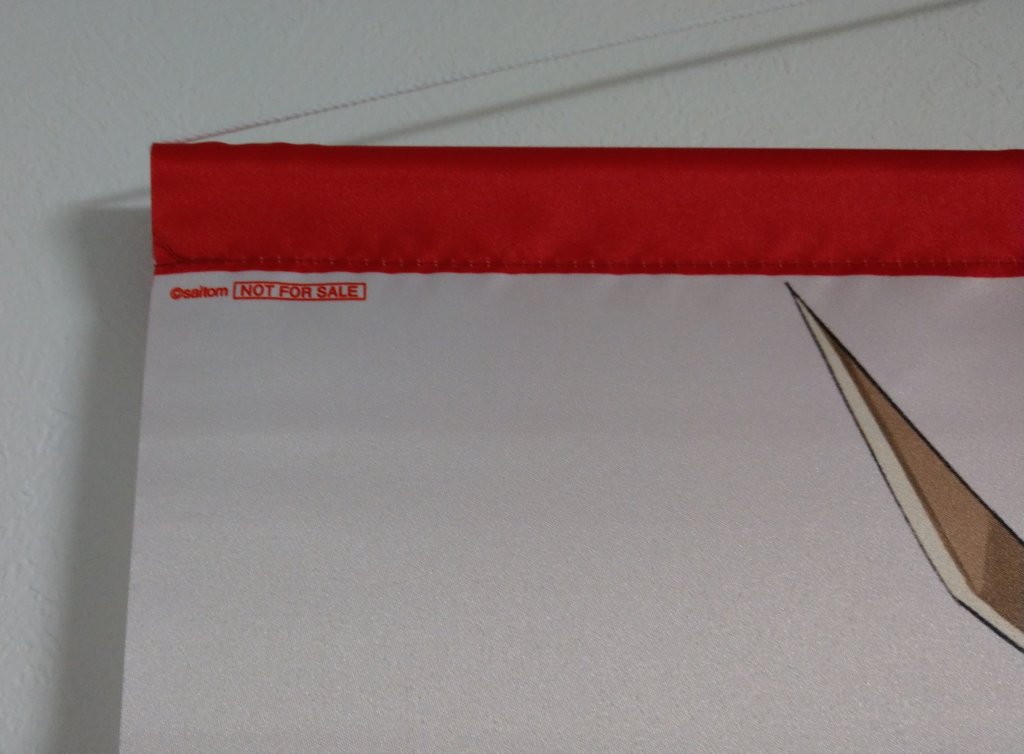 Relatively tall
It's supposed to be B2-sized but is somewhat different in size from the ones for DF1)I mean TORANOANA exclusive and Melonbooks exclusive.. This one is a tad narrower (about 1cm) and taller (2cm).
Let's take a look in comparison!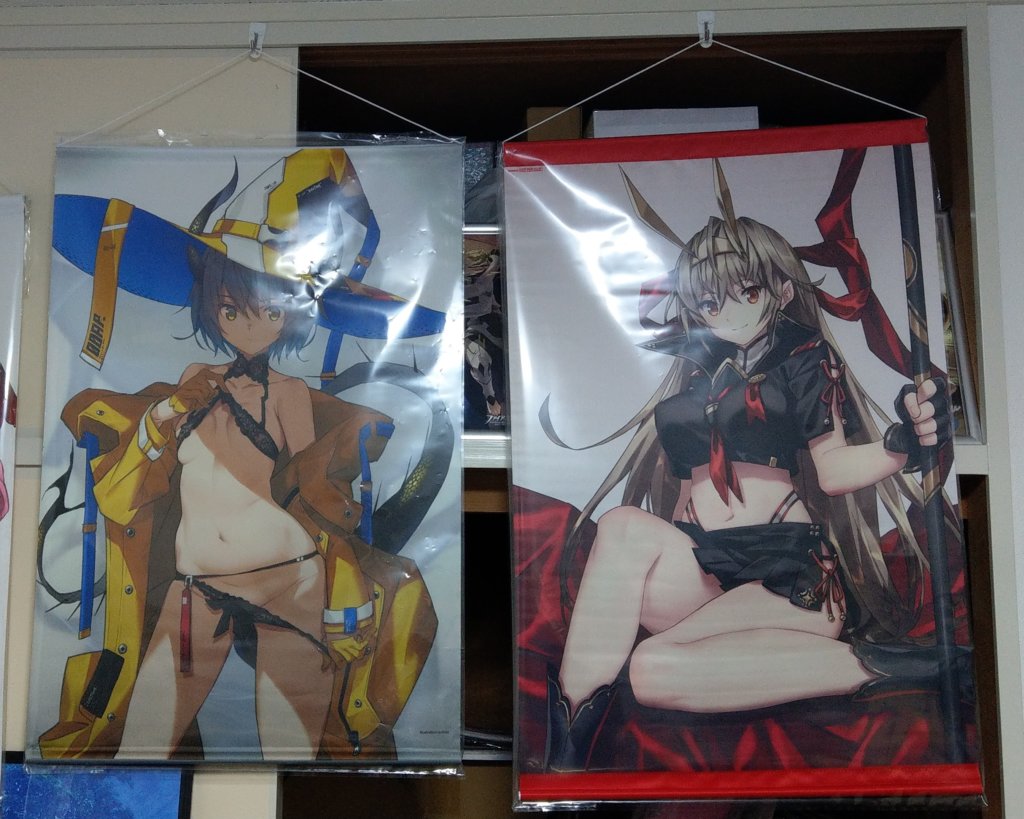 It was not until the past few months that I had any of the tapestries, and now I love them differently from posters; like more delightful, satisfying my desire for possessions.
While saitom is one of my favorites, his related commodities are prone to being not to my tastes, I mean, of course, I like those chicks, but prefer the rest of them.
Take DF for example. I like the second girl best. Any items, please?
【The related link】