On November 29, I paid another visit to "saitom exhibition," which this time took place in Nagoya, following the last Akihabara one held back in September. The objective of this trip was to get some merchandise I gave up last time on my limited budget. It's my first time to Nagoya, so I had great difficulty making it to the destination, Toranoana event space. After a bunch of mishaps, I managed to pull it through, thus achieving my goal in the end. Oh, never mind what I went through along the way, OK?
Related Posts
Saitom art exhibition(saitomイラスト展) is worth visiting!!! [DAY1]
saitom art exhibition(saitomイラスト展)is worth visiting! [Day1/Cp.2]
saitom art exhibition(saitomイラスト展)is worth visiting![Day2]
Compilation of merchandise for saitom art exhibition
The picture frames ordered at saitom exhibition arrived!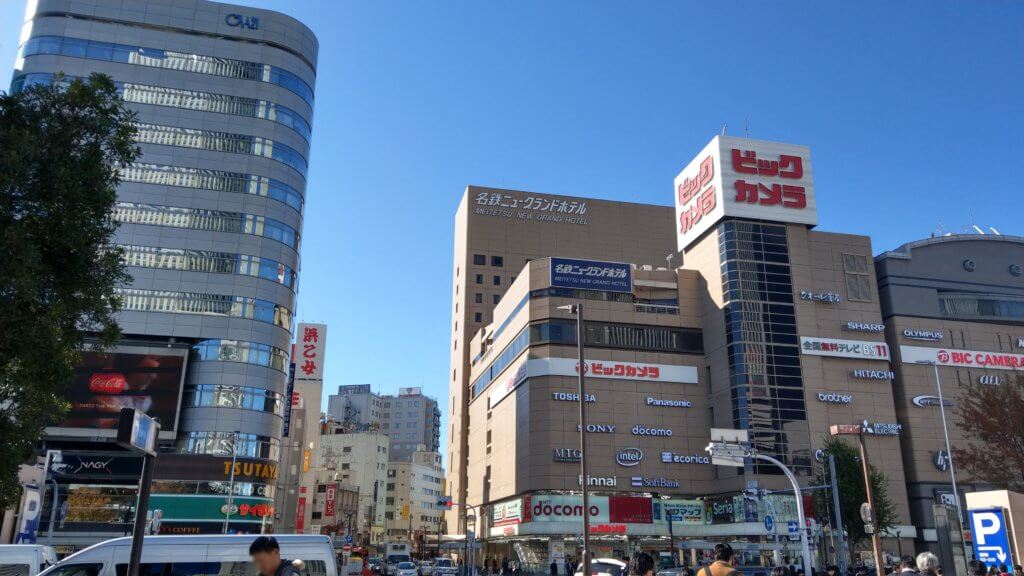 The landscape around Nagoya Sta. The skyscrapers are making the sky look more stunning and blue than it really is! We had some rain in my local town on the previous day, but on that day I was so relieved it's such a lovely day. It's also rather cold, though.
The venue was not identical to the Nagoya branch!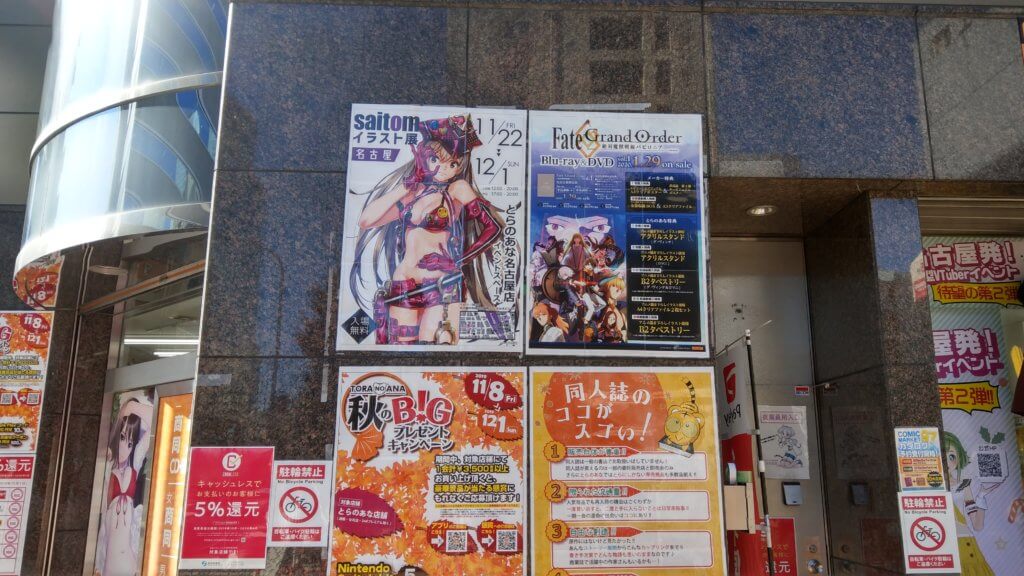 "No, that's not it."
Waking around and around, I finally made it there. Guess why it took so long? It's because I had the wrong idea that they were in the same place. But in fact, it was located in Sakae Building within a few-minute walk from the Nagoya Branch. Oh, man! The announcement poster is too confusing! I was just like: Oh my gosh! What a waste of time!
TORANOANA EVENT SPACE (2nd Floor)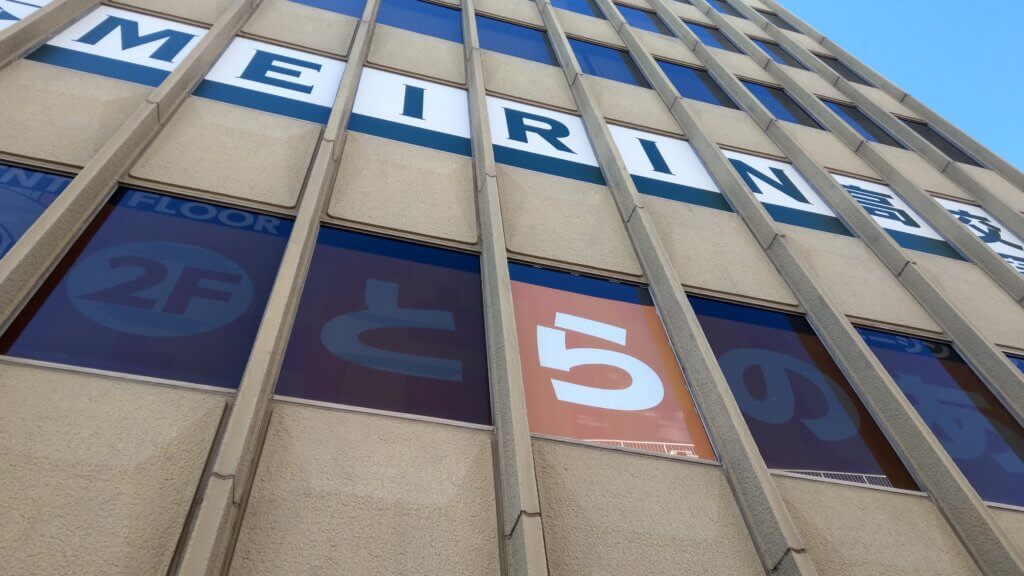 "Uh-oh. I've come too early!"
The exhibition would start at 5 p.m on weekdays. However, when I arrived there, It's not even past 2 p.m yet! But there's no time to lose. I had no choice but to leave, snapped out of it, and set about fulfilling the other goal: to get saitom's old doujinshi at Mandarake. So I headed over to the store. (You'll have to take a subway to go there.)
After I finished my shopping in one and a half an hour, I narrowly returned to the building at past 6 p.m.
Restricted space
As for the appearances, the room was even smaller than that of Akihabara, about three fifths as large. Since I didn't find the "Photo OK" sticker, perhaps they forbid anyone from taking pictures, so there are no photos available in this post.
With time pressing, I did not take a close look at all the frames, but they were noticeably dirty with some fingerprints found on them — no idea whose fault. Please handle with care! Don't disgrace his beautiful illustrations!
Fun fact?
Anyway, here are three pieces of the art frames I wanted so bad.
"Oh, hey! This chick is not on the list!"
While filling out the order form, I realized something was terribly wrong. The girl disguised as a cop (in the front pic) was not for sale, which caught me off guard as I expected to buy it. Why did I get the wrong idea when it's my second visit? Anyway, I proceeded to a cashier.
My last attempt to obtain saitom's autograph!
I'm sure I can do it! Give it a try!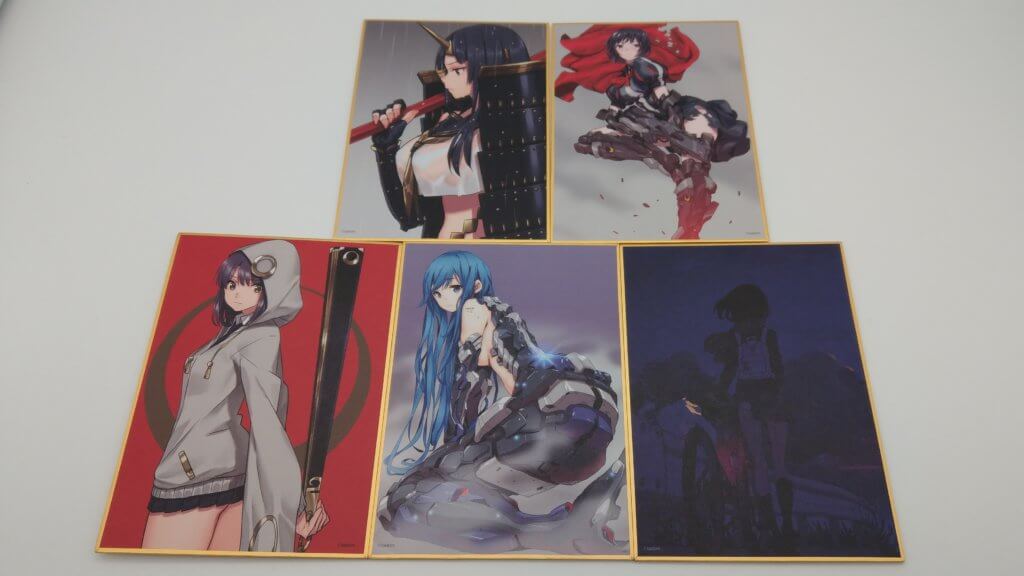 Aarghhhhhhh!
Are you f*cking kidding me?
I was sick and tired, settled for fifteen pieces of domiteria.
So my trip was…?
"Not bad, not bad at all! But..,"
At least I attained the objective, that's fair enough. Good thing I will be able to add two more frames to my saitom collection. But the autograph challenge was, let's face it, too awful; I don't want another. I do love saitom, but as I get into him, that feeling is tormenting me harder and harder.
Side Note: Collect doujinshi from Mandarake!
"Mandarake has a plethora of treasures!"
At Mandarake Nagoya branch, I searched for as many books as I could that I hadn't got yet. Of course, the books were all by saitom, and here's my purchase.
---
*Jewelic Princess Girls is coauthored with TNSK of "CHROMA OF WALL," a doujin circle co-founded with saitom.
---
I didn't, for the life of me, find a bonus book for "Let's do it," but that doesn't matter because online shopping is available. So all of the doujinshi in the pic are the ones produced back when he was a member of CHROMA OF WALL several years ago. They look slightly different from those of Nekomarushoten, his current circle, which is quite interesting to see side by side. IMO, his art style was gradually changing at the time, through trial and error, study after study, and at last, he established his unique drawing method. I don't know much about what he was like back then, but do believe he has, like the rest of famous artists, made a lot of effort over the years.
TNSK seems like his closest friend, and I'm curious about this guy, as well. He surely is the key to know more about saitom.
So since I've collected some doujin, if not all, it's time to write about his books. I assure you that you'll get carried away with his brilliant artworks!
Oh, wait a second. One last word for Mandarake Nagoya branch.
You'd better learn his name cause it's 将嗣, not 正嗣!
My purchase
saitom exhibition
2x art frames, 5x illustration cards,15x domiteria
22 items:51,742 JPY
---
Mandarake
ef zero ※R18
Dragon's Pictures
Jewelic Princess Girls
UnisiS/2/2.1/3 ※R18
GRAFFITIES VOL.2/VOL.3 ※R18
9 items:10,780 JPY