Saitom created a pixiv FANBOX account the other day. Do you love his artworks? All right, then, check out his fanbox to support his creative activity and beloved cats now!
What is pixiv FANBOX?
pixivFANBOX is a fan community where you can nurture your creative activities together with your followers.
By fans periodically supporting creators, creators can freely continue their creative activities and try new work creation. Fans who supports creator can enjoy closer communication with creators through limited content and latest information.
(Quote: About pixivFANBOX)
So Pixiv Fanbox is an online service provided by pixiv, a photo-sharing giant in Japan. Creators can use this service to get financial support from their fans, such as by blogging and uploading some drawings. It is, if you like, a kind of subscription. Oh, please note this service is a monthly subscription, and they will charge your subscription fees every month.
Anyway, here are his greetings.
Here's my poor translation. Click the plus button to unfold.
Thank you!(ありがとうございます!)

01/27/2020 11:55 AM

I've wanted to take up pixiv FANBOX over the years and finally got around to it. Thank you all for supporting me so soon. I do tweet sometimes, but you may have no idea of what's going on in my life except for my job, so I'd like to tell you, perhaps on an irregular basis, about what I usually do (like my info, blog, photos, drawings, etc.).
I named the three optional plans after cat foods cause my circle has a "cat" on its name. As long as you subscribe to any of them, you can get access to all of my FANBOX creation. But as for my artworks, they are only for subscribers.

If you're willing to keep track of me, I'd love to see you following or subscribing.
Three supporting plans are on offer: dry cat food (500 JPY), canned cat food (1,000 JPY), and bluefin tuna (1,500 JPY). There's no difference among them other than how much it costs, and that means you can choose a preferred one depending on how willing you're to back him up (and his beloved cats).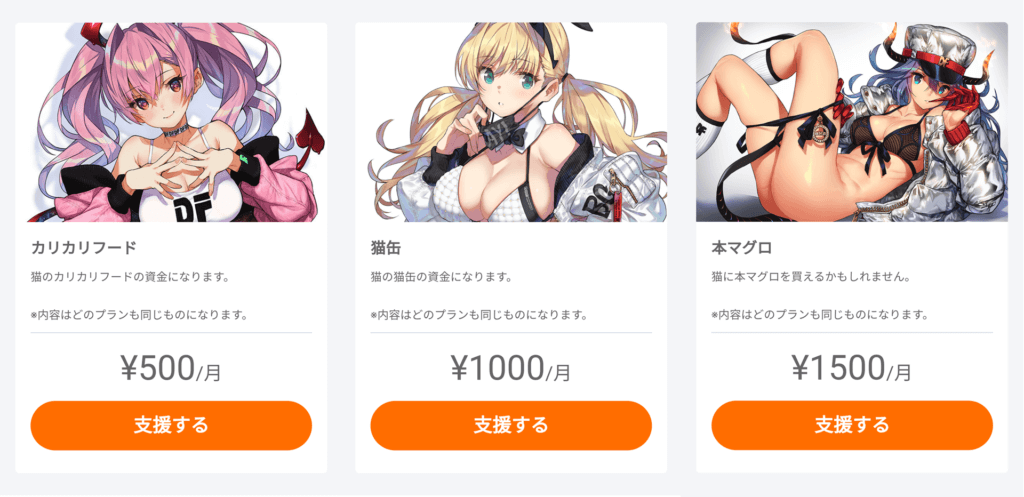 It doesn't matter how much you pay, but how inclined you feel to cheer him up! I hope to see more people joining his FANBOX so that his community will be growing forever and ever!
【How to subscribe】
Go on his fanbox, press any of the orange buttons

*

(支援する), and register your payment method first (if you're new).
And then, click the button to complete your payment. It's a no brainer!
* Make sure you choose the right one that meets your needs best!
What's inside the saitom fanbox?
Unfortunately, I can't give you a detailed explanation of what it's like since the service provided is exclusive for subscribers. As described above, he has uploaded some rough sketches of DF so far. I'm looking forward to what's in store for us as he updates it!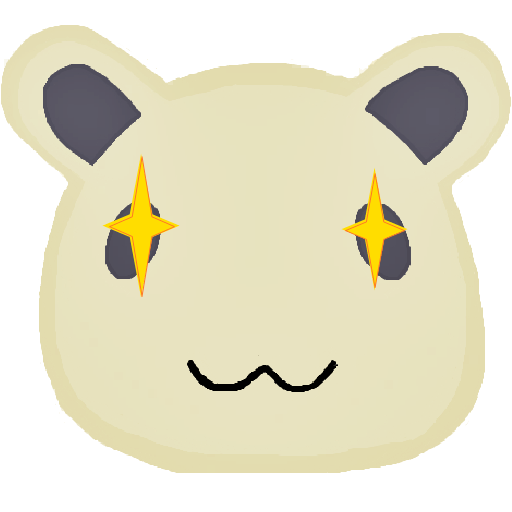 I completed payment right off the bat! Come on, guys! Don't hesitate to join us!
Side Note
For those interested in what the descriptions say for each plan.
カリカリフード(dry cat food)

猫のカリカリフードの資金になります。




Your supporting fee will be spent on dry cat foods for my cats.
猫缶(canned cat food)

猫の猫缶の資金になります。




Your supporting fee will be spent on canned cat foods for my cats.
本マグロ(bluefin tuna)

I might be able to get my cats a bluefin tuna.
Learn to subscribe on YouTube