Saitom's latest doujinshi "travail de chateau" is finally out on May 4. "travail de chateau" is his latest series of doujinshi he would have distributed in Comiket 98 were it not for the coronavirus crisis. This book consists of twenty-two pages, featuring three maids who work in a castle: Eru (cleaner), Miru (server), and Rina (secretary and the cover girl). As you can see in the photo above, a file holder comes with the book in limited numbers. Besides, the first print version has shiny effects on some parts of its illustrations. 
I am not going to upload the images not just in terms of copyright, but in the hope that some of you may feel so inclined to buy and see it. That being said, I would like to give you a glimpse so that you can be more curious.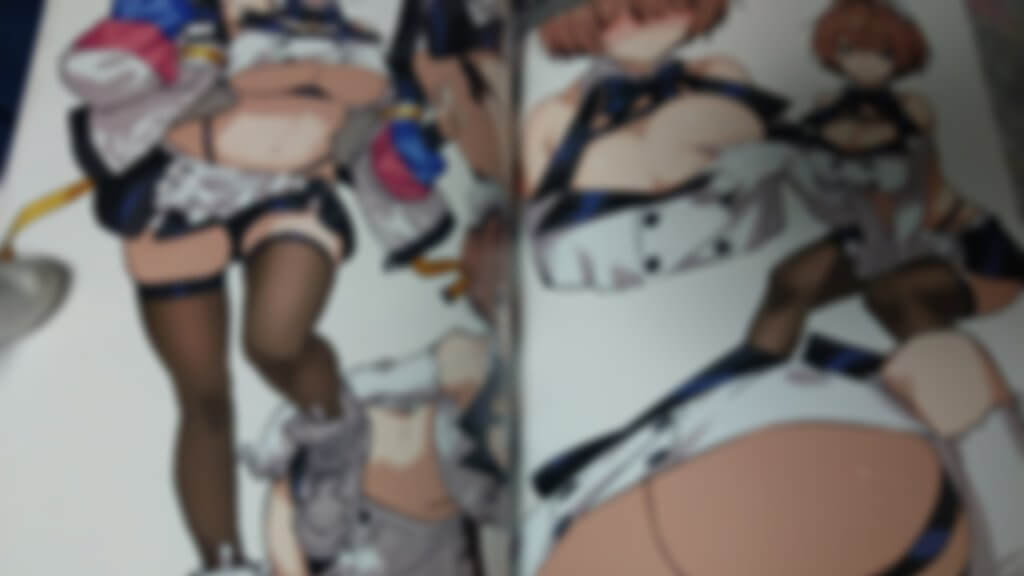 This doujinshi has quite a few stunning pages that are irresistible to those fond of hot and cute girls, quite pleasing to the eye. In a word, I would say that their master could be the target of jealousy beside all those pretty maids. I wonder How much I have to pay to employ them?
Saitom says, at the end of the book, that there are two more characters yet to come, and therefore we eventually have five maids in the next series.
About this item
Price: 1,430 JPY
Date of issue: 04/05/2020
Size: A4
Pages: 22 pages
Note:
File holder bundled with the first print copies
Related Links
For those interested, please check out the links below. Since the two online shops won't ship internationally, don't forget to use a forwarding service to import this item.
https://ec.toranoana.jp/tora_r/ec/item/040030829486/
https://www.melonbooks.co.jp/detail/detail.php?product_id=662385