Q&A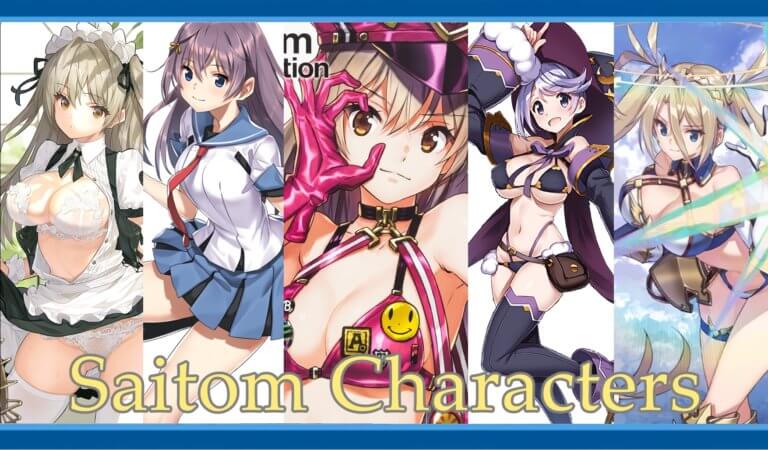 Q.What is this website all about?
A.This is (possibly) the world's largest saitom fansite. It's all about his related merchandise, doujin activity, events, and conventions he is scheduled to attend.
Q.Who is saitom in the first place?
A.He is a doujin and professional artist who made his debut back in 2009. Alongside his doujin activity,  he has started a professional career ever since 2014 when Expelled from Paradise hit the screen, under the name of Masatsugu Saito. To learn more about saitom, please refer to this page.
Q.What do you include with "his related merchandise"?
A.All doujinshi issued by saitom, figures, and tapestries of which he designed characters are "his related merchandise." However, this is not the case with some artworks such as posters that are not saitom's work. SD or dotted character merchandise could be exceptional at times.
Q. Do you include garage kits?
A.I'd love to show you as much of his merchandise as I can, so those authorized garage kits are part of any other figures for sale.
Q. Can I ask you a question?
A.  Sure. You can feel free to leave a comment or email me if you have any questions. I'm glad to answer anything other than spam.
Q.Where do I get his merchandise, and how do I purchase?
A.You have several options. For some of his doujinshi and comics,  I'd recommend Fakku, where a lot of his uncensored books are available. 
You should also check out some online stores with many doujinshi you cannot buy on Fakku. If you are an ardent fan, then you can go on Mercari1)That being said, it would be quite difficult to buy on Mercari, which is a free market app for Japanese. However, I'd highly recommend it if you had a friend with some knowledge of the language. as well as Yahoo Auction.
With those options, you could collect pretty much everything other than "hard to find" merchandise. It might take a lot of time and money to import something from Japan, but I'd say you won't regret it since you do love saitom!
Good Luck!
INQUIRY